Trending
Get Insights on Laura Prepon's Secret Wedding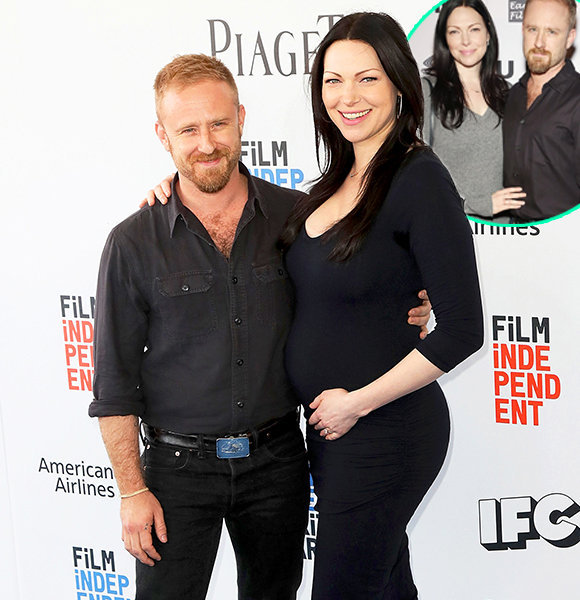 Laura Prepon is an American actress famous for her role in the Fox sitcom 'That '70s Show.' But moreover, her personal life seems to be just as interesting as her successful career.
Laura has been happily married to her husband and has a sweet family of their own. 
Keep scrolling to find out more about her personal life.
Laura Prepon's Husband
Laura is married to her actor husband, Ben Foster. Laura met her husband, Ben, when she was 18.
The pair became close through a mutual friend, Danny Masterson, who was also Laura's 'That '70s Show' co-star and brother of her ex-boyfriend, Christopher Masterson.
They both began as friends, and after being friends for almost two decades, their friendship finally blossomed into love.
Explore: The Love Between Taral Hicks and Her Husband Has Always Been Real!
Laura and her spouse were first spotted together getting cozy in the tri-state area in 2016. The same year, Laura displayed her engagement ring from her husband on their first red carpet at the New York premiere of 'The Girl on the Train.'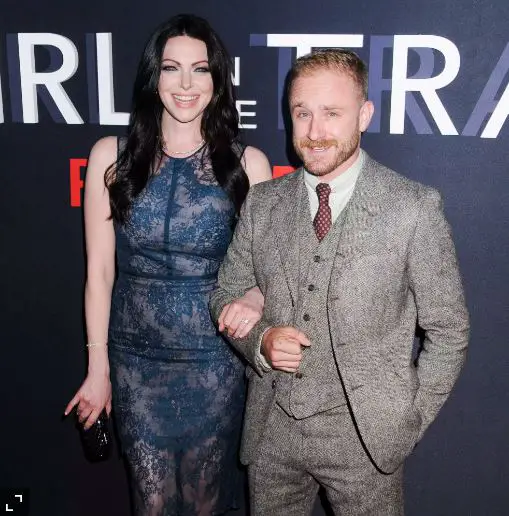 Laura Prepon and her husband, Ben Foster's first red carpet together. (Photo: People)
However, in 2017, before planning their wedding, Laura and her spouse, Ben, announced their pregnancy and welcomed their first child, a beautiful daughter, Ella, in the world. They were in cloud 9 to become new parents. 
Then, they secretly started preparing for their wedding. Without anyone's knowledge, Laura and Ben got married in private.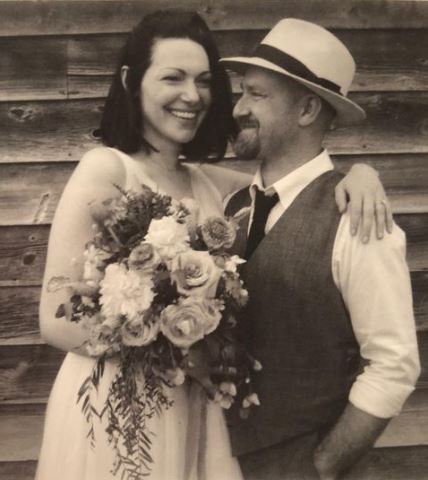 Laura and her husband, Ben Foster's wedding. (Photo: Instagram)
The model-turned-actress walked down the aisle in a beautiful sleeveless wedding gown with a large bouquet of roses in her hand. And the groom was stunned in his casual attire; shirt, pant, and tie, paired with a hat.
It was their first marriage, but Ben was previously engaged to 'House of Cards' star Robin Wright.
On the other hand, the 'Orage Is the New Black' actress had dated Christopher Masterson for seven long years before they split in 2007. She also dated the TV actor Scott Michael Foster from 2008 to 2013. 
Another Orange Is The New Black Actress: Natasha Lyonne Is Not Gay/Lesbian But Likes Sleeping With Women! Or Has A Boyfriend?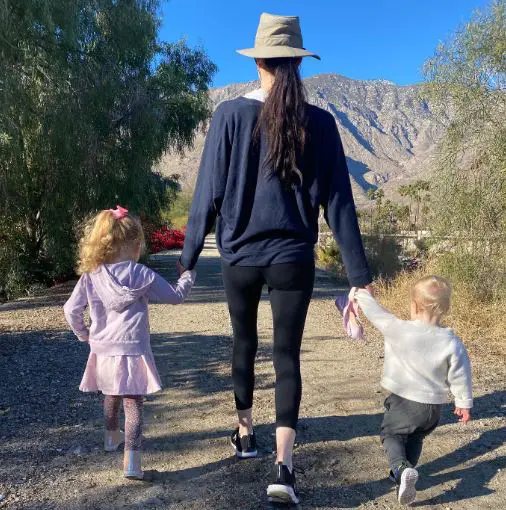 Laura with her children. (Photo: Instagram)
Regardless, Laura and her husband are living happily, and after two years of getting married, they welcomed their second child, a cute baby boy, in late February of 2020. 
Even if they have announced the arrival of their children, they have not shown their faces to the media. Laura and Ben even have not revealed the name of their son.
Laura Prepon's Career
Laura Helene Prepon was born on March 7, 1980, to her parents, Marjorie Prepon, a high school teacher and gourmet home chef, and Michael Prepon, an orthopedic surgeon. She has four other siblings, and she is the youngest one. 
Before being an actress, Laura was a model as well. She has done photo shoots in many countries like Paris, Milan, and Brazil. 
Laura got well-known for her appearance as Donna Pinciotti on 'That '70s Show.' 
Laura with That '70s Show members. (Photo: Zimbio)
The actress, who stands at the height of 5 ft 10 inches, appears as a gay character in the 'Orange Is the New Black' series.
It was a tough role, but she accepted the challenge and won Best Supporting Actress and Best Cast in Satellite Awards and two Outstanding Performance in Screen Actors Guild Awards. 
Although Laura has performed as a gay person, she used to support the LGBTQIA+ community before her roles. Maybe her respect for the community motivated her to take the role. 
Another Orange Is The New Black Actress: Husbandless Emma Myles: Confirmed About Living With Boyfriend in Interview
She has accumulated a massive net worth due to her outstanding professional accomplishment. According to Celebrity Net Worth, Laura has accumulated a net worth of $12 million with her hard work and dedication.
Recently, she was seen in a guest role in 'That '90s Show.' 
Stay tuned to get more updates on Laura Prepon.