Adjoa Andoh, who embraces a mixed ethnicity, has shone brightly through her years of stunning portrayal in film and television, and her current role in The Witcher adds to her already accomplished acting career.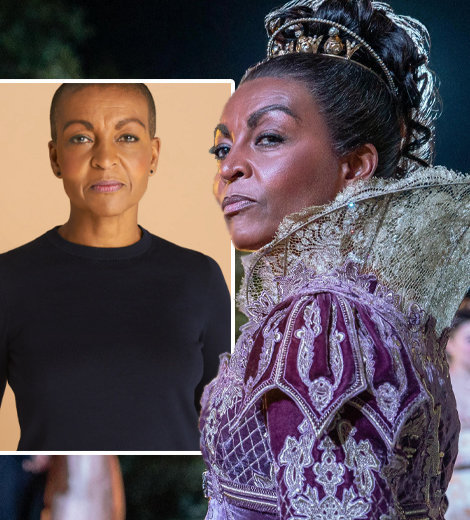 Ever since British actress Adjoa Andoh wowed her fans through her appearance in the Netflix hit Bridgerton, she is back on her fans' radar with her appearance on the most anticipated second season of The Witcher.
The first season of The Witcher, released in December 2019, already had the fanbase under its spell with its intriguingly engaging fantasy story plot and making it even more interesting are the star casts, doing justice to the character in their unique ways.
Undoubtedly, Adjoa is amongst the cast members who have been the talk of the town for her role in The Witcher 2.
Adjoa Andoh on The Witcher
The Witcher 2 has so much to be excited for, and one of them is, of course, Adjoa Andoh, who plays Nenneke in the Netflix blockbuster.
Ever since Netflix announced Adjoa's involvement in the series, the fans' anticipation for the second season only skyrocketed.
Garnering a huge mass of audiences through her previous portrayal on Netflix's Bridgerton, she is sure to add some Bridgerton fans in the mix of The Witcher fanbase.
Sharing the screen with other new cast members such as Liz Carr, Cassie Clare, Graham McTavish, only to name a few, audiences have probably already witnessed Adjoa's magic on screen after the release of the series on December 17, 2021.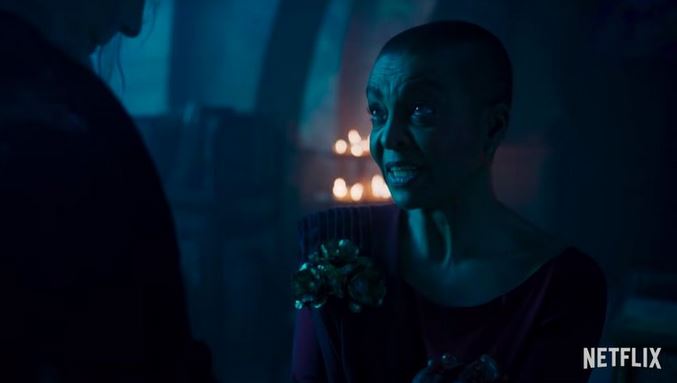 Adjoa Andoh on The Witcher, portraying the character Nenneke (Source: Digital Spy)
Well, if you have not yet had the time to watch the recent release, don't worry. We are here to give you a brief overview of Adjoa's role in the series (without spoilers).
Before the release of The Witcher 2, Adjoa exclusively shared her character's role in the second season, which is quite impressive.
Stretching on how her character plays an important role in the series because of Nenneke's history with Henry Cavill's character, she said,
She's got that sort of internal tension that I find really interesting. She's got the longest relationship with Henry Cavill's character, Geralt. So she's known him since he was sent to the Temple of Melitele when he was a child.
If you are lost tracking down the story, you might want to quickly revise the first season.
Get to know - Vincent Regan Confirmed as a Cast on "Aquaman And the Lost Kingdom"
Moving forward, she further explained her character as highly intellectual with a sense of strategy and battle while possessing healing and nurturing qualities.
Adding more to her character's introduction, she said,
She's also a bit twinkly. She's a bit sweary, and she's a bit funny. It's sort of tough love, I think. I've been saying about her: she's sort of got a warm heart, and hard hands.
After hearing her description, it's somewhat impossible to hold yourself from watching the series to learn more about the character on your own.
With a 94% rating on Rotten Tomatoes, The Witcher season 2 is seemingly doing great than the previous season. While the series is turning out to be extensively well-received, it only adds to Adjoa's sought-after professional career. 
Who Is Adjoa Andoh from The Witcher?
After her back-to-back appearance in Netflix's hits, it's not only her professional accomplishments grabbing attention, but her personal life has also become her fans' major curiosity.
The Bristol-born, holding British nationality, possesses mixed ethnicity as her parents belonged to mixed heritage.
More on - All You Need to Know about Miranda Rae Mayo's Personal Life
Her father inherits Ghanaian descent, while her mother embraces English roots. As for their profession, Adjoa's mother was a modern dance and history teacher, and her father served as a journalist and folk musician.
Later, Adjoa moved to a village in Cotswolds with her parents, where her father served at British Aerospace.
The Witcher actress was inclined to act from an early age, but she still joined British Poly for a law degree to please her parents. However, in pursuit of a career in acting, she left her education, dedicating her full time to the entertainment industry.
Definitely, the right decision as the actress is now one of the celebrated artists in the industry. Having explored her potential in film, television, and radio, she has achieved extraordinary feats in her career and will surely continue to do so for the years to come.