Sports
Amar'e Stoudemire's Relationship with His Wife After Cheating Scandal!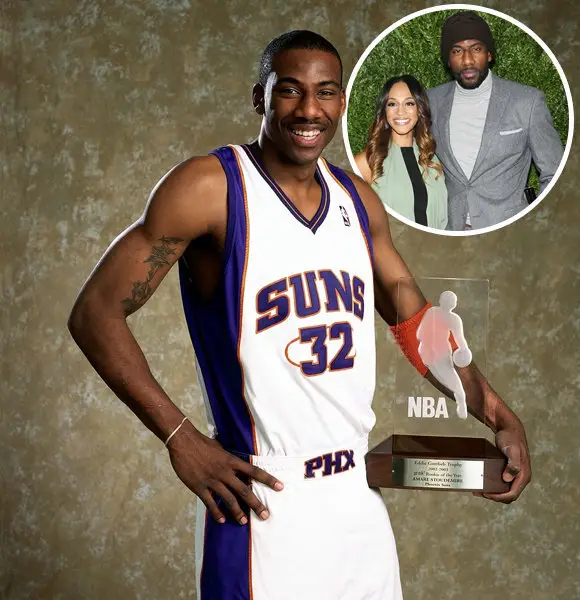 The former NBA player Amar'e Stoudemire has made a huge net worth with his successful career, garnering worldwide popularity.
So, let's dig in a little more into his personal life and learn if he is together with his wife.
Amar'e Stoudemire & His Wife Divorced?
Even though Amar'e allegedly cheated on his wife, he is not dating anyone now. However, he is looking for a wife who is Jewish. He said his new Jewish partner would better understand him than his former spouse.
Amar'e was previously married to Alexis Welch in 2012. The couple first met at a party when they both were 19. They clicked instantly and talked a lot about their life. 
Explore: Arnold Pinnock Fulfilled His Childhood Dream of Becoming an Actor
They started seeing each other and began dating in the early 2000s. 
After having three children and being together for over a decade, the couple decided to get married in 2012. The pair exchanged their vows in Miami, and their reception was at Vizcaya Museum.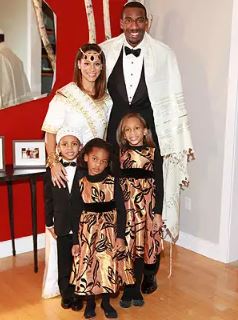 Amar'e and his former wife, Alexis' wedding. (Photo: People)
Following the year, their youngest son, Alijah, was born.
Amar'e and his wife, Alexis, were going great until a woman named Quynn Lovett claimed to have a child with Amar'e. 
In 2017, Quynn sued Amar'e for not being present in her pregnancy. Amar'e admitted to having a possibility of fathering the child. 
Amar'e took a paternity test, proving that he was the father of Quynn Lovett's daughter, Zoe Renee. 
You May Like: Grab the Details on Allison Hossack's Husband & Net Worth
Alexis, who had been by his side for more than ten years, was devastated by this. After a year, the mother of four filed for divorce. 
Although Alexis's one-year wait demonstrates her desire to resolve issues with her husband, a broken glass will always have cracks.
The couple went through a division of their assets and custody. As a result, both of them got half custody of their four children, Ar'e. Amar'e Jr., Assata and Alijah.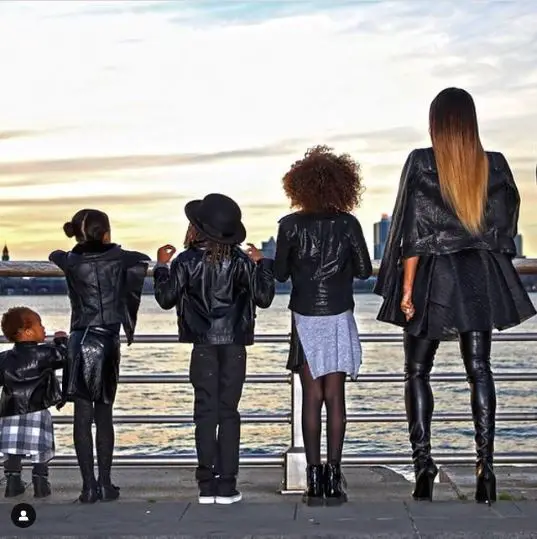 Amar'e and Alexis's children. (Photo: Instagram)
Even though they are no longer together as a family, they are now co-parenting. 
There are no rumors of any one of them dating other people. Instead, it seems like they are focusing more on themselves. 
More on Amar'e Stoudemire
Amar'e, age 39, was born in Lake Wales, Florida, on November 16, 1982. He started his basketball journey at the age of 14. Besides basketball, he is very good at football too. 
Amar'e started his NBA journey in 2002 by joining Phoenix Suns. However, he has been active for over a decade and has played for New York Knicks, Dallas Mavericks, Miami Heat, Hapoel Jerusalem, Fujian Sturgeons, and Maccabi Tel Aviv.
Learn More: Jill Wagner's Father Pushed Her to Pursue Her Dreams
With his fifteen years of journey in the NBA, he has amassed a huge net worth. He earned more than $100 million in his career. Adding to that, he is also a 5% shareholder of Hapoel Jerusalem. 
According to Celebrity Net Worth, he presently earns $23.4 million in salary and has a net worth of $70 million.
With his hefty wealth, he sure is living a comfortable life. Recently, he listed his south Florida mansion for $3.5 million.