Celebs
Carl Ruiz Contribution in Culinary Is Forever Remembered
Carl Ruiz's demise right after a year of his divorce from his former wife left the world devastated but his contributions in culinary will remain in people's memories.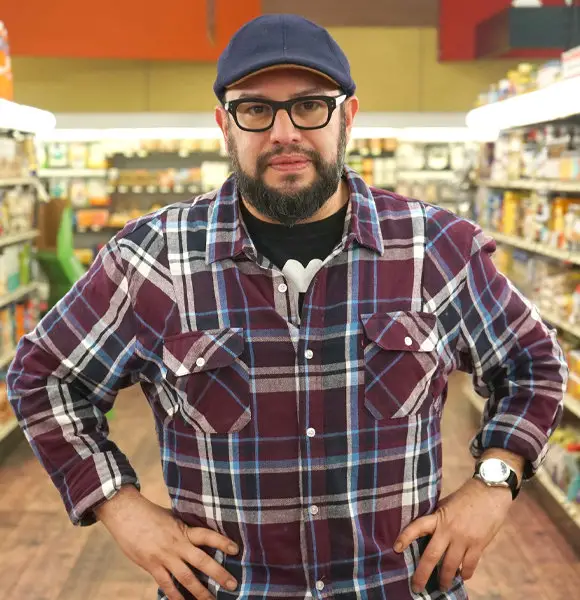 Having been in culinary professionally since 2002, celebrity chef Carl Ruiz left his fans devastated with his demise in 2019. Leaving the world at the age of forty-four, the chef left his legacy as a mark to remember him by.
However, he also left some of the questions unanswered. As much as his intriguing professional life, his love life was equally a matter of concern to his avid followers. While he had just divorced his wife a year before his passing, the question regarding the reason behind his split is yet to be answered.
Carl Ruiz Separation from His Former Wife
Although Carl's professional life was pretty transparent to the public, he never displayed his love life to the public as people would expect of a famous personality.
However, the chef was known to have been married to his former spouse, Marie Riccio. Like Carl, his former wife was also in the same field of work.
Besides sharing a personal bond, their partnership also extended to the professional front. That being said, the couple co-owned Marie's Italian Specialities, an Italian deli, and cafe in 2011.
But, the couple parted their ways in 2018, and the deli was then solely owned by Marie. After giving up the deli, the chef opened a new Cuban cuisine restaurant.
The pair who shared two kids, a son and a daughter, did not disclose the reason for their separation, but people who encountered the couple sure had good things to tell about them.
Get to know - Peter McKinnon Formally Introduces His Wife to His Followers
One of the customers who visited Marie's Italian Specialities, while Carl was still alive, commented about the couple saying,
He and his wife were so nice. I truly miss his amazing personality.
But despite his demise, some of the treasured family moments of Carl and his family still remain on his socials. For instance, one of Carl's Twitter posts of 2017 shows his love for his family.
Before his divorce from his previous wife, the chef uploaded a nostalgic framed family picture alongside his then-wife and two kids with a caption that read,
I got my wife a sweet picture and frame set up at Marshall's for our anniversary. Learn how to be romantic people. Tired of winning.... 
Carl's family portrait with his former partner and two kids (Source: Twitter)
Carl not only left a memorable mark as a supportive partner to his former wife and a doting father to his children, but his presence as a chef also left a legacy for several to remember him by. 
More on - What Is Teddi Siddall's Cause of Death?
Cause of Carl Ruiz's Death
The news of Carl's demise on September 21, 2019, shook his admirers and left his family in despair. His passing merely at the age of forty-four was an unbearable loss for the culinary world.
His death was reportedly due to atherosclerotic cardiovascular disease, which took his life while he was in Bel Air, Maryland.
As for his health issues, Carl struggled with his weight in the past, but he was able to lose his body weight considerably over the years. However, despite his effort to switch to a healthy lifestyle, Carl's sudden death came to his followers as a surprise.
Carl, who soared to popularity after his appearance in Drive-Ins and Dives, a Food Network show, was highly admired by his fellow renowned culinary personalities who did not miss to pay their tribute to the chef on his passing.
One of the tributes was from the Emmy Award-winning culinary star Guy Fieri. Fieri took to his Twitter to share a video in memory of Carl and wrote a few words reminiscing the good old days he spent with Carl, writing,
What a year it has been since we lost Carl Ruiz on 9/21/19. To honor his memory we are creating a DAY OF #RUIZING. I am encouraging everyone to support a local restaurant; order from your favorite restaurant AND THEN, just as Carl would, tip super generously!
Though Carl is not among us, his contribution to the culinary and the positive impact he has had on people while he was alive will forever keep his name shining.