Entertainment
Chris Noth & His Girlfriends- Who Is He Married to?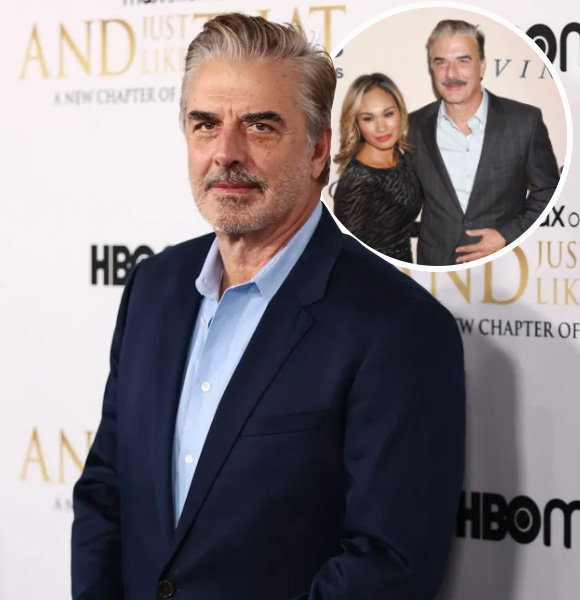 'Sex and the City' fame, Chris Noth was quite a heartthrob back in the '90s. Primarily known for his role in the comedy-drama series, he was also recently seen in the reboot of the series. 
Noth, who is settled now with a wife and children, was rather a charmer back in the day and has his list of famous girlfriends from his past. 
Chirs Noth's Girlfriends?
Noth has garnered significant attention again, but it is for rather sensitive reasons that we shall not dive into today. 
But what we shall talk about is his past girlfriends. Out of the many recorded relationships, his most talked about relationship has to be with his ex-girlfriend, Beverly Johnson, who the actor dated for five years. 
They started dating from the early '90s to the mid-'90s.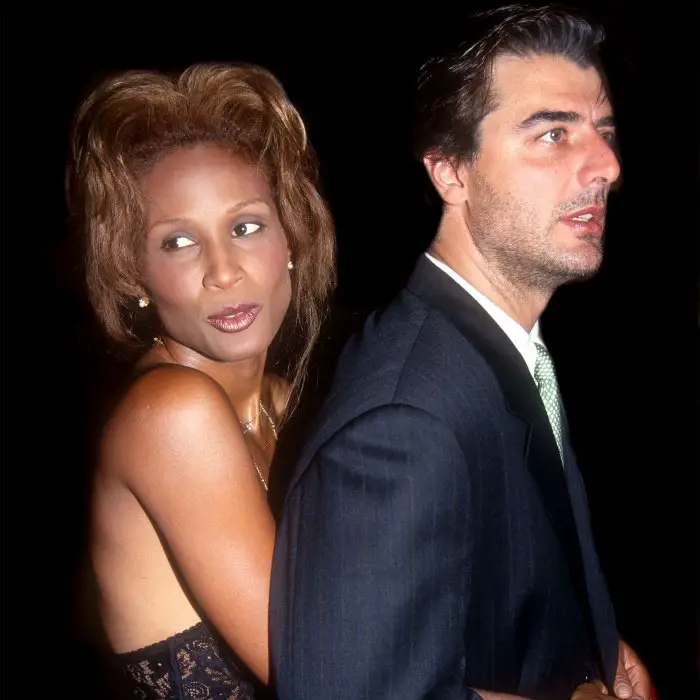 Chris Noth's Ex-Girlfriend Beverly Wilson (Source- UsMagazine)
There was a time when things were so serious that Beverly actually talked about wanting to marry her then-beau. But Christ definitely was stern on staying as girlfriend-boyfriend.
 "When you're in love with someone and have an emotional commitment, that to me is a marriage. My girlfriend wouldn't agree. But you have to be ready for it, not talked into it."
He said, sharing their contrasting views on the future of their relationship.
The relationship ended pretty abruptly. But it involved quite a media frenzy back in the day.
Johnson had accused the 'Sex and the City' actor of some intense abuse allegations, which has resurfaced again in the media. 
Also Read: Did You Know James Remar Is Married And Also Has Adorable Children With His Wife?
He then dated Winona Ryder, known for her role in 'Stranger Things.'
The two were rumored to be dating around 2000. But not much is known about the two as the span of their relationship was very short, and maybe it was just a fluke. 
However, then came a relationship that has lasted for a lifetime now.
Chris Noth and His Now Wife
Noth and Tara Wilson.
Wilson was an American actress who, at the time of their meeting, worked at The Cutting Room as a bartender. Noth, a famous face during the time, met Wilson in the place.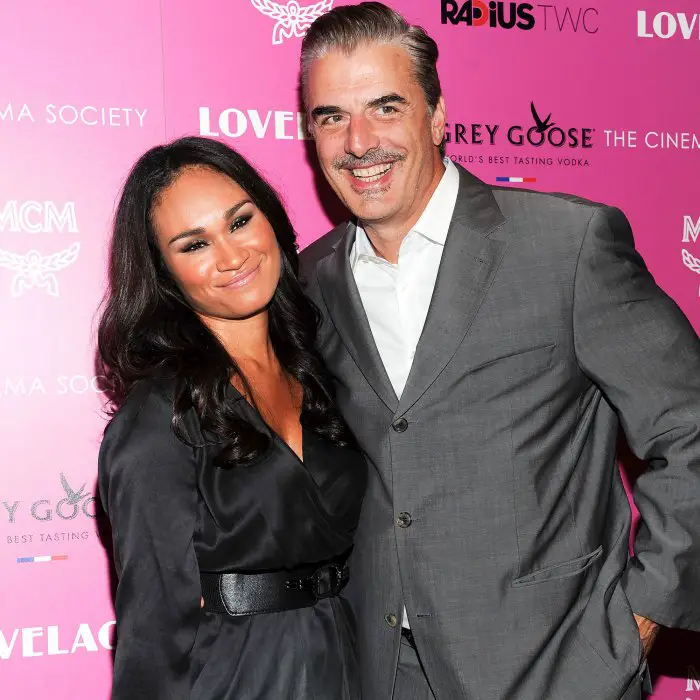 Chris Noth With His Wife Tara Wilson (Source- US Magazine)
The two hit off from there, and after starting their relationship in 2001, they welcomed their first son, Orion Christopher, in 2008. 
The couple then tied the knot in 2012. Their wedding took place in the stunning location, Maui. 
After their wedding, Noth and his wife waited for some time before welcoming another little angel into their life. 
They welcomed their second son. Keats in 2020 after eights years of their marriage. While it was another fresh chapter for the family, they are struck with a tragedy as there have been several claims surrounding Noth in the media. 
Amidst the ongoing news, Tara was reportedly seen crying inside her car while heading out to do some grocery shopping. 
Noth, who stands at a net worth of $16 million, has denied the claims; however, the case study has still been ongoing. 
For someone who has worked in the industry for as long as he has, he has amassed quite a fortune and solidified a staggering net worth for himself. 
However, this particular news might be a blow for his career if deemed accurate. However, there are no confirmations of the accusations, and as of now, they can be considered as alleged allegations.