Entertainment
Craig Bierko Dating Someone? Let's Explore His Love Life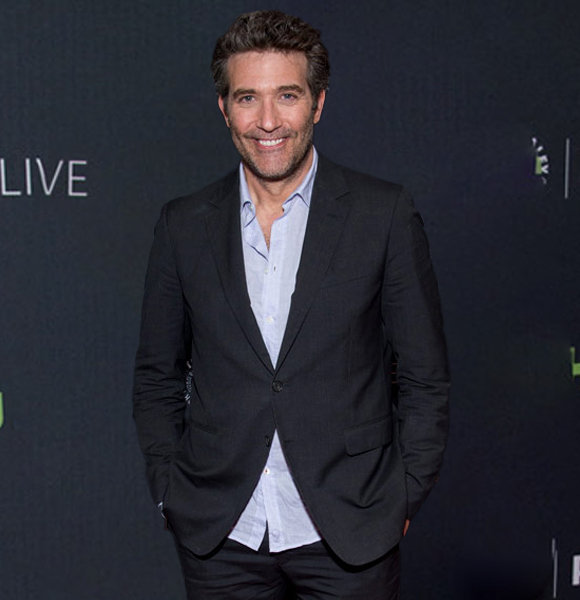 Craig Bierko is an American actor and singer who has won the hearts of many with his charisma. 
His huge fan base is mainly interested in learning more about his dating life. So does he have a wife or is he yet to get married? Keep scrolling to find your answers. 
Who Is Craig Bierko Dating?
It is astonishing to learn that the 'Catfight' host is single and may still be looking for his ideal partner. Craig had three meaningful relationships throughout his life.
The last time Craig made headlines regarding dating was in the early 2000s. Craig was in a relationship with the 'Rounders' actress Gretchen Mol in 2000. The couple was first seen in New York at Paris Theatre.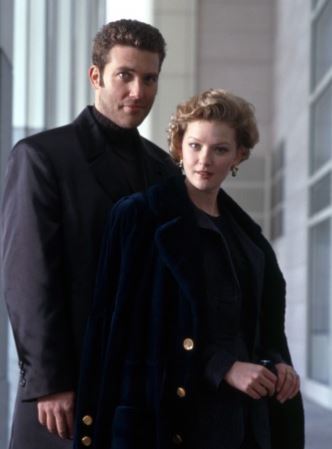 Craig Bierko and Gretchen Mol in The Thirteenth Floor. (Photo: Pinterest)
Nothing about their relationship was reported, leading their supporters to believe they had broken up. However, their separation was later confirmed after Gretchen Mol married Tod Williams in 2003.
You May Like: Debunking Edwin Hodge's Secretive Love Life & His Net Worth
Before Gretchen, Craig also dated 'The Fate of the Furious' actress Charlize Theron. Craig and Charlize began dating in 1995 when he was 30 years old, and his then-girlfriend was 19.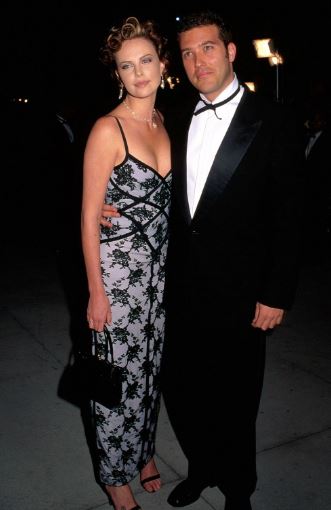 Craig Bierko and Charlize Theron together in 2000. (Photo: Pinterest)
Their age difference attracted much attention, but love has no bounds. Not much is known about their relationship, as they were both struggling actors at the time.
But, the news of their split surfaced when Charlize began dating Stephan Jenkins, the lead singer of Third Eye Blind.
Craig was rumored to be dating Janeane Garofalo around 1999. The couple was first seen together in Dog Park's premiere with their dogs.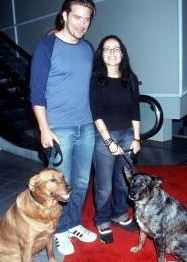 Craig and Janeane Garofalo in Dog Park's premiere. (Photo: Whodatedwho)
There are speculations that they were never in a relationship because Janeane was already married to the writer and producer of 'The Big Bang Theory,' Robert Cohen. Yet, neither of the actors has confirmed the suspicions.
Since Craig has been single for over two decades, he has been the subject of several gay rumors. However, we cannot be sure about his sexuality until the 'UnReal' actor clears all the doubts.
Craig Bierko's Career
Craig Philip Bierko was born in Rye Brook, New York, on August 18, 1964. 
Acting runs in Craig's family. His mother, Pat, owns a local community theatre, The Harrison Players.
Craig made his acting debut in the film 'Love Note.' After that, he got his breakthrough in 1990 when he was accepted to star in the CBS series 'Sydney' starring Matthew Perry and Valerie Bertinelli.
Explore: What Is Betty Gilpin's Net Worth? Age, Height, Dating and More
He impressed everyone with his acting, but his huge weight loss caught his followers off guard. According to People, Craig lost about 50 pounds of his weight.
In 2015, Craig admitted that his irregular relationships had caused him to gain a lot of weight, and he made plans to reduce it.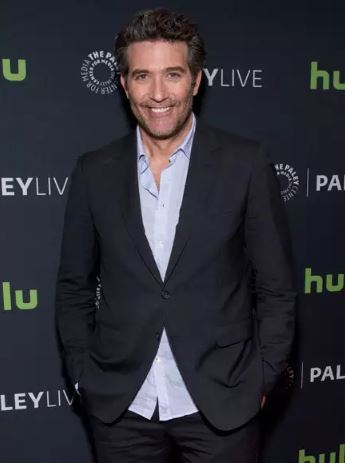 Craig lost 50 pounds of his weight. (Photo: People)
With a little push from his co-star Shiri Appleby, Craig began his weight loss journey. According to Craig, he joined Amelia Island's The Biggest Loser Resort, where he concentrated on cross-training workouts.
He lost approximately 30 pounds at the resort, but he kept working out and lost about 20 pounds at home. His new look in 'UnReal' took everyone by surprise.
Today, he works out to keep his mind focused rather than losing weight.
Recommended: Genevieve Nnaji Is Waiting for Her Soulmate!
At age 57, Craig has over 80 theater plays, movies, and TV shows credited to his name. In addition, he has amassed a large fortune because of his dedication and passion for acting.
According to Celebrity Net worth, Craig has accumulated a net worth of $3 million.
Though 'Boston Legal' star is not dating currently, we hope the actor will find his perfect partner soon.