Entertainment
Why Did Dominic Monaghan & Evangeline Lilly Fall Out?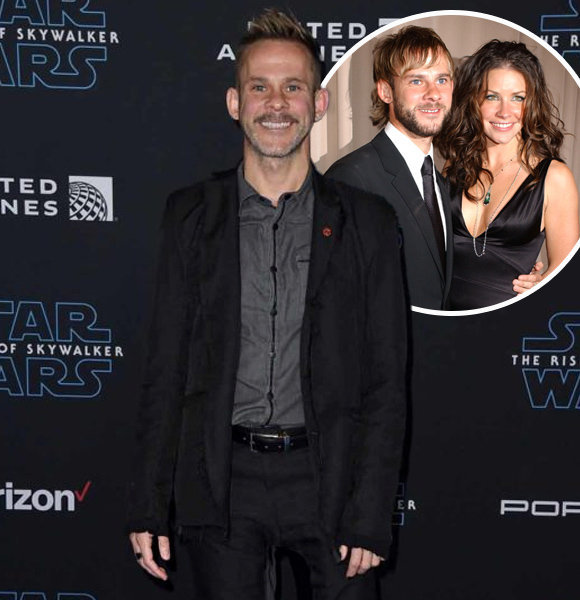 The super charming British actor Dominic Monaghan is notable for his role in 'The Lord of the Rings.' 
As many of you might know, he is the same handsome hunk who appeared in Eminem and Rihanna's era-defining song, Love the Way You Lie.
Monaghan's professional achievement is a known matter for many, but not many details about his wife have been out in the media. 
Dominic, however, has been known to have dated Evangeline Lilly.
Evangeline Lilly and Dominic's love was a big talk of the town in the mid-2000s. Follow through to know how far that relationship went and what happened to it.
Evangeline Lilly and Dominic Monaghan's Relationship
The Canadian actress Evangeline Lilly and Dominic stirred the show biz with their relationship several years back.
Undoubtedly, Evangeline Lilly and Dominic were one of the most favorite couples of Hollywood.
The two dated around the 2000s but the gravity of their relationship and how serious the two were for each other began making rounds when the rumor of them being engaged spiraled in 2007. 
It was rumored that Evangeline Lilly and Dominic got engaged during their holiday in Hawaii, but soon enough, the news of their split broke into the media.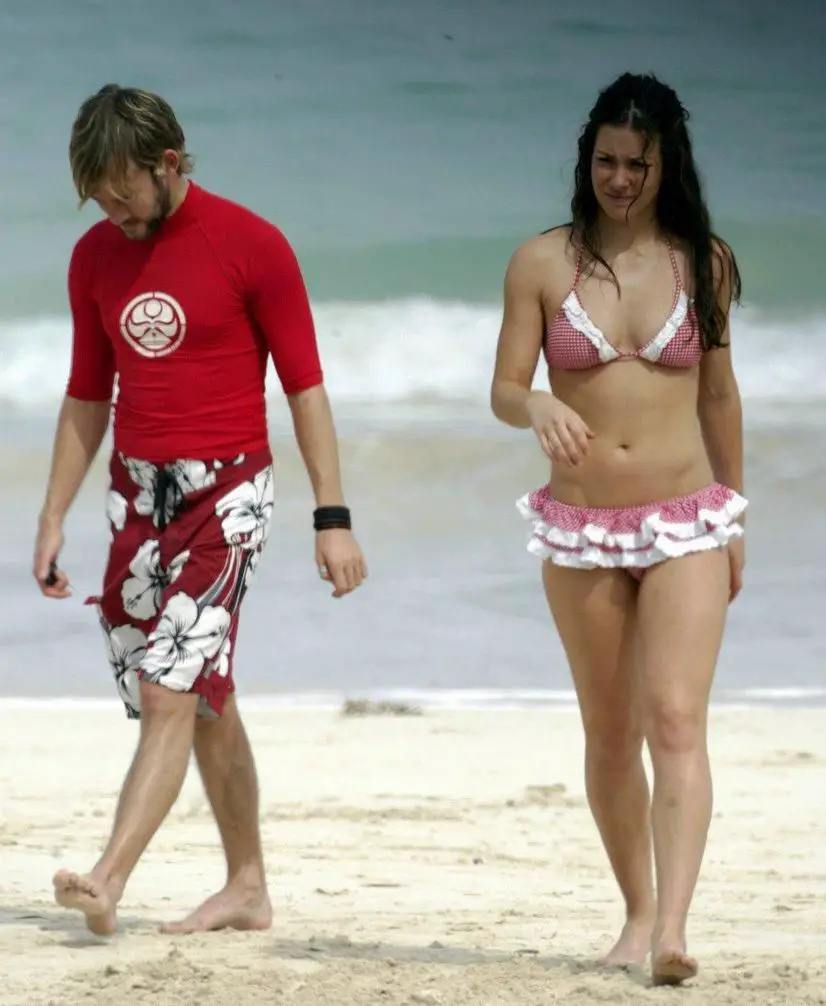 Evangeline Lilly And Dominic Monaghan Spotted in The Beach (Source Pinterest)
The seemingly perfect relationship revealed cracks when New York Post announced the two ending their relationship. 
While many wanted to see Evangeline as Monaghan's wife, that couldn't come true as the British actor was spotted in a restaurant in LA with another woman, all snuggly. 
Moreover, the nail in the coffin for their relationship was the actor sharing a kiss with the woman.
Dominic was also "spotted crying" in the woman's arms. On that note, a source reported, 
They were right in the middle of the room, they weren't interested in privacy. They looked very intimate. They were nursing margaritas, leaning in, chain-smoking, having an intense conversation.
And that was it, it was the last time the world heard of Evangeline Lilly and Dominic together, and since then, Evangeline seemed to have moved on. 
She married Norman Kali and now enjoys a decade-long marriage with her two children, whereas Dominic doesn't seem to have a wife.
In fact, he is probably single now, rocking his single life.
And for those wondering, 'does Dominic Monaghan have a child?,' the answer is a no.
But seeing him stay single for a long time, he got tagged as gay in the past.
Well, it's no shocker as we have seen this happen in this industry quite a lot.
When the news of a personality having a significant other hasn't made rounds for a long time, their sexuality rumors start making rounds. 
So what is the truth?
More on Rihanna: ASAP Rocky Dating Status Now, Girlfriend Details & Exclusive Facts
Is He Gay?
Of course not. But the actor is a strong LGBTQIA+ ally and supporter. But, as his admiration for other actors is out and open, it might be another reason why these rumors surround him. 
On top of it, many people even ship Elijah Wood and Dominic together. There was even a rumor that the two were dating each other, and well, people seemed to love it. 
However, that is quite untrue as Elijah has been with his partner Metter-Marie Kongsved since 2018. 
Maybe Dominic hasn't found the right one yet, or he is just too busy with his work.
Recently, the 'Lost' actor was seen in the movie 'Edge of the World' in 2021 and will soon be seen in 'Lask Looks.'