Entertainment
Sneak Peek Into Evangeline Lilly's Life with Boyfriend & Children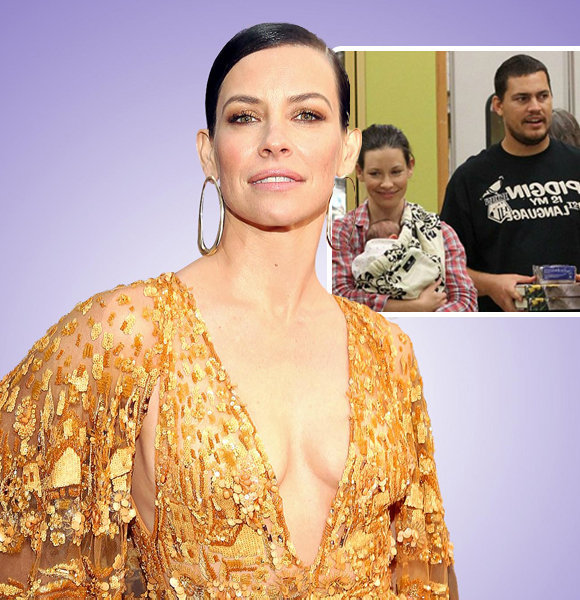 'Ant-Man and the Wasp' star Evangeline Lilly is a well-received Hollywood personality who has been simmering for years with her ineffable contributions in the entertainment industry.
But, apart from her astounding performances on-screen, her admirers have also shown keen interest in her life beyond cameras.
While captivating millions of hearts with her portrayal on-screen, she has also maintained a proper balance in her off-screen life.
Behind the scenes, she has children to take care of, a family to look after, and other valuable responsibilities. 
Evangeline Lilly's Children
The first time she walked down an aisle was with Murray Hone in 2003. But unfortunately, the relationship didn't last much longer than a year.
The couple split their ways in 2004. And, not much regarding their partition has been revealed. 
Moreover, after a few years of the split, she was also rumored to have dated Dominic Monaghan, an English actor.
But the relationship didn't seem to last much, and the couple was soon reported to have separated after five years of togetherness. 
But these many partitions never really faded her wish to become a mother. In 2009, during an interview, she was asked about her desire regarding pregnancy.
To that question, without any shyness, Lilly answered with grace and shared how she wished to become a mother once in her life. She said,
I have always wanted to have a child of my own and I will always want to go through the gift that women have been given to experience that, so I hope to be a mother at some point.
She had also added up on how she wished to adopt children. Lilly came across multiple heartbreaks, but God had many more good parts to indulge in her life. 
In 2009, she crossed paths with her current partner, Norman Kali, a former production assistant on the ABC drama.
Also, read Chip Fields's Beautiful Family With Husband And Daughters
It's been over a decade, and the couple is still together and strong. While paving the path of love together, they initiated another beautiful chapter of life after introducing a lovely son into their lives in 2011.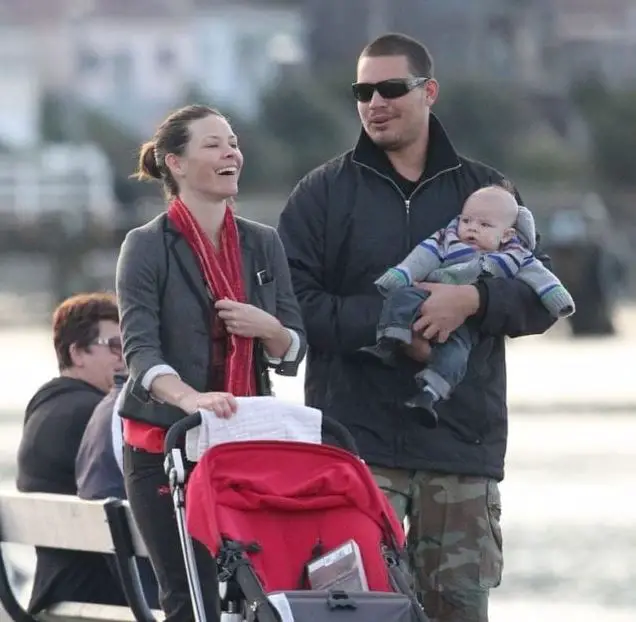 Evangeline Lilly with her boyfriend, Norman Kali, and children (Image Source: Naibuzz)
Before giving birth to her son, she had hidden her pregnancy from the media for quite a while.
It seemed as if the actress wished to keep things private. However, her visible baby bump didn't stop the media from making headlines that she was pregnant.
Nevertheless, the rumor did come true when she gave birth to her adorable baby boy.
After welcoming their son as a blessing into their lives, the couple astounded the world with another euphoric revelation they made in 2015.
Lilly gave birth to their second son. Since then, the couple hasn't been reported to have additional children. Also, by now, Lilly hasn't revealed her plans for adopting kids.
Despite giving birth to two children, her body is still perfectly shaped. After the delivery of her second baby, she has been on a constant diet and gym, which has kept her charm intact. 
Lilly's uprising career never lowers beneath, and her family life too narrates a similar story. She has been rowing the boats filled in with professional and family responsibilities together, without letting any of them sink. 
As for her recent professional update, the gorgeous Evangeline Lilly will be appearing in Marvel's 'Ant-Man and the Wasp: Quantumania.' So embrace yourself to see the Wasp in action pretty soon!