Entertainment
Phyllis Fierro & Ralph Macchio's Three Decade Long Marriage
Phyllis Fierro has known her Star husband, Ralph Macchio, for almost half a century now. The pair have been married for 34 years now and share two children.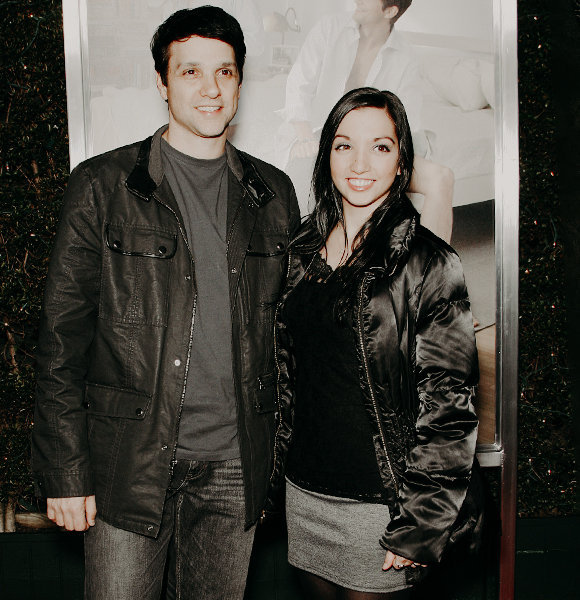 Phyllis Fierro, the wife of Netflix's Cobra Kai star, Ralph Macchio, is in a three-decade-long healthy marriage with the star. 
Another Cobra Kai Actor:- William Zabka, Married Man With Elevating Career! Family Status Now
While Macchio's life has shuffled over the years, the husband and wife's love has been stagnant.
Teenage Love Turned Marriage! 
The journey of marriage for these two started with teenage romance. The two met at a birthday party when Ralph was 15 years old. The two met at Macchio's cousin's birthday party, where his now-wife was his cousin's friend. 
The conversation sparked in his grandmother's basement during the birthday party. Reflecting on that beautiful day on an episode of Live! With Kelly and Ryan, the actor says,
I was 15 ... and we met at my cousin's Sweet Sixteen ... and we met and hit it off, and we're still in love, and it's awesome,
Well! the pair only moved forward in their relationship from that day. Finally, after 12 years of being together, the two tied the knot in 1987. So technically, the two have known each other for almost half a century now.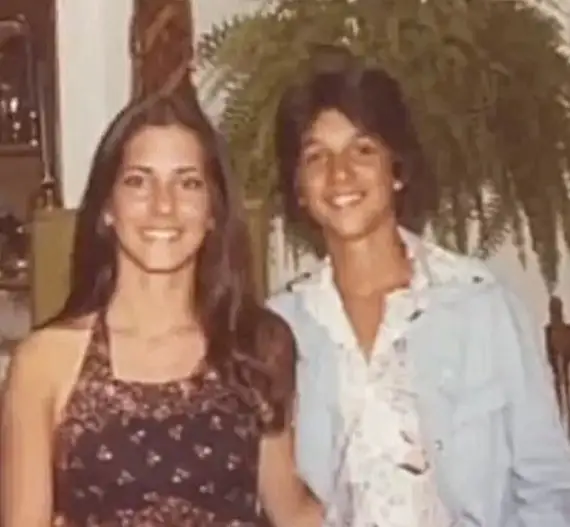 Phyllis And Ralph Macchio During Highschool Days (Source: Instagram)
While some relationships get boring and die down after a year or even a month, these two have managed to stand together through it all for most of their lives. 
The pair celebrated their 34 years of togetherness this year back in April. Macchio, who has also been an integral part of the hit movie "Karate Kid," sat down with People Magazine and opened up about his secret of long withstanding marriage. He confessed, 
It's the belief through the easy times, through the tough times, whatever we encounter, that we are meant to be together."
The pair share two wonderful children together, an elder daughter and a younger son. Their daughter took her father's footsteps and ventured into movies.
She worked in movies such as "Stella's Last Weekend" and "Girl Most Likely." And the couple's youngest son has ventured out into music and has had an appearance on movies, namely, "From The Heart of The Crowd."
While Macchio has always let his fans into his relationship and shared his opinions and advice on marriage, he strays away from posting intimate details about his life on his Instagram account with 1.2 million followers. 
The Karate Kid fame might be a household name in Hollywood, but his wife, Phyllis Fierro, is not a known personality. But her identity reaches far beyond the wife of a popular celebrity.
Who is Phyllis Fierro? 
Apart from a Hollywood wife, Phyllis Fierro is a healthcare practitioner who was actively involved in treating patients amidst the Coronavirus pandemic. As much as nurturing she is towards her beautiful family, she is equal times a hero. 
Fierro, who is reported to be age 60, has kept her life very private and has only let the details of her profession come to light. 
Even though she doesn't have a personal account of her own, her kids do manage to give insight on Fierro's whereabouts occasionally through their respective Instagram account. In addition, the family seems to be very close with each other and is often seen vacationing and appearing on game nights.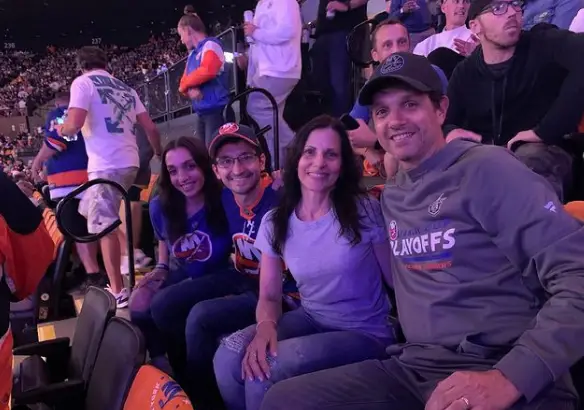 Phyllis On A Game Night With Her Family (Source Instagram)
Back in April 2021, their eldest daughter shared a beautiful picture of their family and revealed how the super close family had never seen sunrise together and decided to enjoy that moment of their life. 
Sharing an all-smiles-shared picture on social media. She wrote,
It's the small moments. One day back in September, we decided that as a family, we were going to wake up at the crack of dawn (literally) and watch the sunrise. We realized that we had never done that together. We were absolutely exhausted (hello, puffy morning eyes!), but it was worth every second.
Though Fierro has no problem with Hollywood's glitz and glamor, she has chosen her life to be private. We value her privacy and hope she continues to be a hero amidst this pandemic and thrives in her personal life.
Karate Kid Fame:- Jaden Smith Reveals Boyfriend, Dating Tyler The Creator? For Real Or A Joke
Fruitful Career And Staggering Net Worth
Fierro's husband, Ralph Macchio, has been a Hollywood fame since the '80s. From his appearance in one of the classics, "Karate Kid," he has successfully secured his place as one of Hollywood's A-listers.
The Netflix Star was born on 4th November 1961 in New York, United States. Being blessed with a longstanding marriage, he is equally blessed with about four decades of a fruitful career.
The Karate Kid star stayed away from the mainstream media for a while, but he only came back stronger with his popular show on Netflix named "Cobra Kai." The series now has three seasons up and has been renewed for the fourth season. 
Garnering success in professional and personal life, the 59-year-old is valued at an impressive net worth of $4 Million. Most parts of his wealth have been accumulated from his role as the Karate Kid, on which he reportedly charged $100,000 per episode.