Entertainment
Who Is Richard T Jones Married To? More on His Kids, Family & Net Worth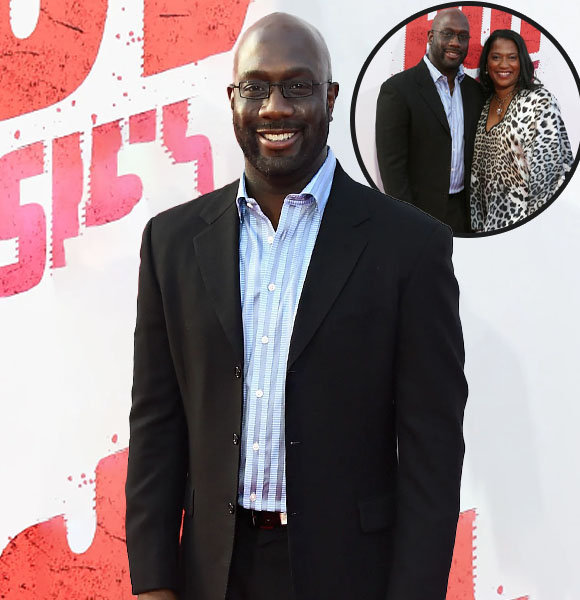 Richard T Jones, an American actor, and producer, has been doing a fantastic job portraying Police Sergeant II Wade Grey in 'The Rookie.'
The 'Work In Progress' actor has a huge net worth thanks to his various film and television appearances; however, not many details are known about his love life. Is Richard T Jones married? 
Before we get into his career, let's take a closer look at his personal life.
Is Richard T Jones Married? 
Richard certainly qualifies as a lucky man because he has enjoyed success in both his love life and career.
The star has been married to his wife Nancy Robinson since 1996. The pair got married on October 12, 1996.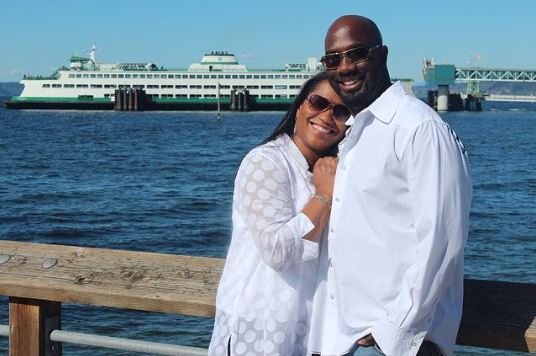 Richard and his wife Nancy Robinson have been married for over a decade. (Photo: Instagram)
The duo has been together for more than 25 years, and they are still going strong, especially with their children by their sides.
Although many of his admirers believe he only has three kids, he actually has four.
Interesting: Timbaland's Married Life & Kids- Still Together with His Wife?
Richard and his wife Nancy Robinson share four children, Aubrey Jones, Sydney Jones, and Elijah Jones.
However, the duo has not revealed the name of their fourth child. This is the reason why everyone assumes they have only three kids.
On October 13, 2017, Richard took his Instagram to wish his wife on their 21st wedding anniversary, in which he thanked his partner for blessing him with four wonderful kids. His caption read, 
"Happy Anniversary to my beautiful wife Nancy of 21 Year's l. Thank you for loving me in spite of myself and for blessing me with 4 wonderful kids. I love you."
Richard has not shared many images of his kids. But on July 22, 2020, he wished his firstborn her birthday. 
Also, he shared his mother and children's pictures on the occasion of Mother's Day in 2020.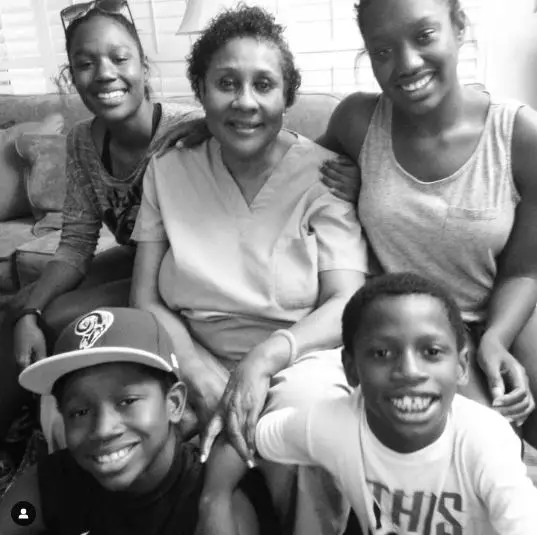 Richard's children with their grandmother. (Photo: Instagram)
Despite his lack of personal transparency, he appears close to his family.
With his enormous net worth, we can be certain that he will have no trouble raising his children.
Richard T Jones's Net Worth
Born on January 16, 1972, to a former professional baseball player father, Clarence Jones, and a computer analyst mother, Lorene Jones, Richard didn't plan to have a career in the acting industry. 
Although his father and brother were successful baseball players, he was more inclined toward football. However, he wanted to become a lawyer rather than have a career in sports. 
Explore: Who Is Terry Crews's Married To? All on His Family Life with Kids
He participated in acting lessons for better attendance at Tuskegee University while pursuing his dreams there.
One of his professors found his acting ability and persuaded him to audition for a play. But his professor coaxed him using various strategies, and when he was faced with receiving an F, he ultimately gave in.
Eventually, he was cast in the roles and began his acting career.
Finally, in 1993, he made his film and television debut. He has been unstoppable ever since. 
He currently has his name associated with over a hundred movies and tv shows.
The star of 'Terminator: The Sarah Connor Chronicles' has a huge net worth thanks to his outstanding acting abilities.
You May Like: Iman Remembers Her Late Husband on Her 30th Wedding Anniversary
According to Celebrity Net Worth, the '15 Minutes of Fame' movie star has amassed a net worth of $4 million. 
Richard has appeared in movies that have made a lot of money at the box office, such as 'Collateral,' which has the highest box office rating with an 86 percent rating.
He lives a blissful life in Los Angeles, California, with his family of six.