Sports
Top 7 WNBA Lesbian Basketball Players: Out And Proud Lesbians
"WNBA" and "Lesbian" are the two terms that are often witnessed together; thanks to the numbers of women professionals who demonstrated the valour to come out of the closet as a "proud LGBT."  Even the density of WNBA fans is concentrated with remarkable numbers of fans who are from the LGBT's community. They tend to seek the inspiration in these courageous souls.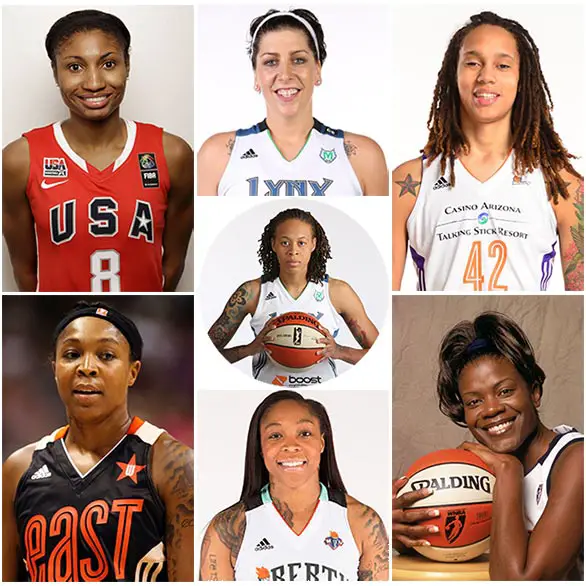 "WNBA" and "Lesbian" are the two terms that are often witnessed together; thanks to the numbers of women professionals who demonstrated the valor to come out of the closet as a "proud LGBT."  Even the density of WNBA fans is concentrated with remarkable numbers of fans who are from the LGBT's community. They tend to seek the inspiration in these courageous souls. 
With WNBA's initiations to launch market for LGBT community, some WNBA players have risen to acknowledge their true inner self. 
Embracing LGBT's shouldn't be a debating issue in the 21st century, as everyone has individual liberty and personal rights to live how they want. While leagues like WNBA's LGBT support has been controversial, WNBA players have been coming out of closet gradually. Our magazine also stands with the LGBT community.
But we will stand against those who are trying to convert a straight person into LGBT's, and against those who try to be super politically correct, bashing the individuals who pinpoint the issues in the LGBT's community, labeling them the title "anti-gay" or "anti-LGBT."   
This article deals with seven of such proud names.
1. Sheryl Swoopes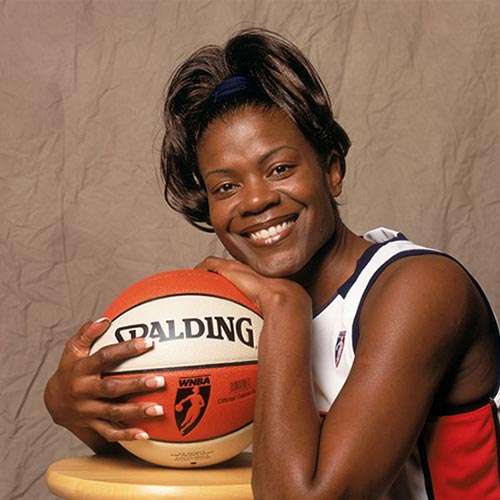 Source: Sportsfascination.com
What will be the better name than the Legendary Sheryl Swoopes to start the list?
The three-times Olympic Gold medalist has accomplished almost everything on the court and is dubbed as WNBA's answer to men's Michael Jordan. Initially married to a man, it was only during the October of 2005 that she finally revealed her identity along with her lesbian relation with reported girlfriend Alisa Scott.
"It doesn't change who I am. I can't help who I fall in love with. No one can…. Discovering I'm gay just sort of happened much later in life. At the same time, I'm a firm believer that when you fall in love with somebody, you can't control that."
 Sheryl, currently a head coach at Loyola University Chicago, has been actively involved in all sort of LGBT activism.
2. Brittney Griner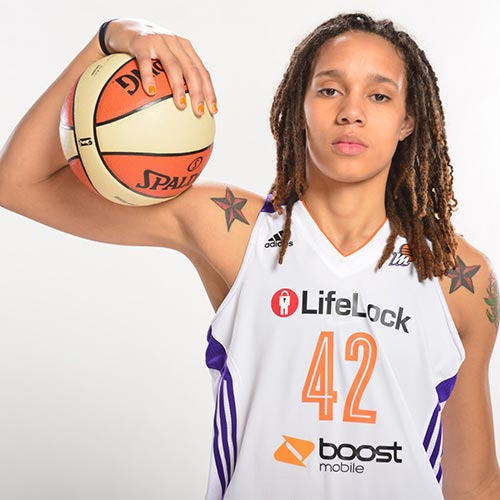 Source: nba.com
Once America's #1 high school women sensation, the Phoenix Mercury Center has conquered so much on the court. Griner is undoubtedly the most controversial name that strikes your mind when it comes to lesbian sportswomen. Her bold announcement with Sports illustrated.com on April 17, 2013, marked to be her "coming out o the closet" moment.
" Just be who you are. Don't worry about what other people are going to say, because they're always going to say something, but, if you're just true to yourself, let that shine through. Don't hide who you really are."-      Brittney Griner                                          
However, her annulled same-sex marriage with WNBA compatriot Glory Johnson was an unsuccessful one despite the hype it received. Being a bullied LGBT child herself, Griner is often witnessed working on such issues of this generation.
3. Seimone Augustus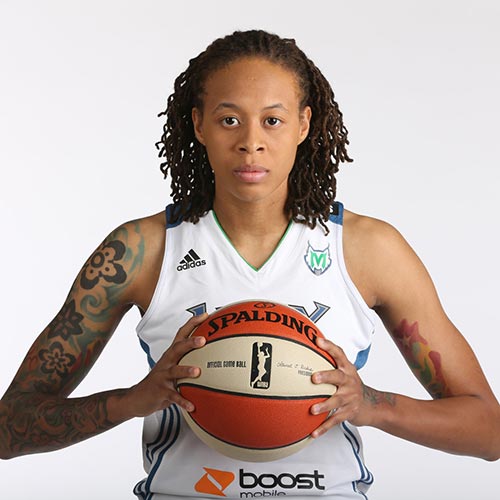 Source: motortrend.com
From featuring as "the next Michael Jordan" as a high school kid to being three-time WNBA champion with Minnesota Lynx, Augustus has come all the way in a fairy tale like way. She has never been hesitating when it comes to talking about her lesbian status. So, her conjugal knot with partner LaTaya Varner in 2015 came as no surprise to fans from around the world.
"My relationship is just as normal as anyone else's. I go about my day the same way anyone else would -in the same way, a heterosexual couple would go about their day."
Before the legalization of gay marriage in Minnesota, Augustus was a voice of activism against the ban in 2012.
4. Cappie Pondexter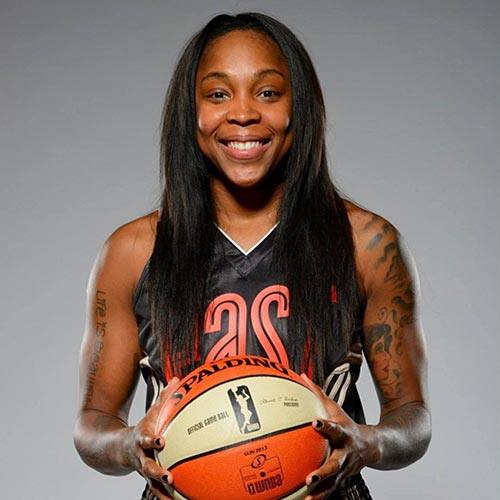 Source: ballerstatus.com
You can surf through the entire WNBA in vain to find anyone as silent as Cappie Pondexter regarding the issues of their personal life and affairs. That haven't stopped few issues like her encounter with NBA prospect Leon Smith, and her troubled upbringing, leaking to the media.
The feature article by Curve, a lesbian magazine, including her among the names of "out and proud lesbian" indicates she is a proud gay too. Pondexter has been linked to model Rita Lynn since 2013. Some have even gone to the extent of calling them "a married couple".
5. Angel McCoughtry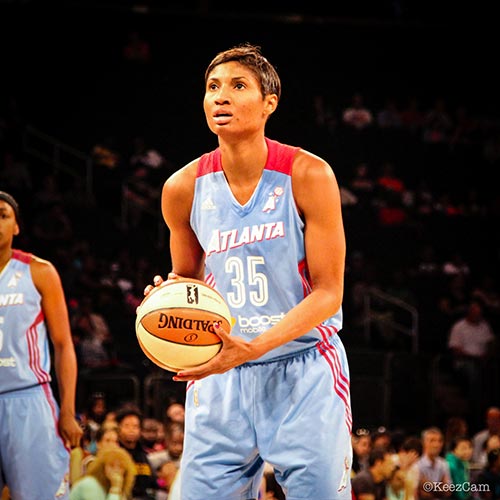 Source: USAToday.net
The revelation made by Angel McCoughtry illustrates how the stereotype and stigma of looking at lesbians in WNBA are all but finished. The Atlanta Dream's prominent asset has been a tremendous force to reckon with on the court with All-WNBA Defensive Team selection each year. And she has shown that she can be a force off-court as well by coming out of the closet. She is engaged to her fiancée Brande Elise.
"Yes we (referring to Elise) been discriminated against! We lost friends! Family members are upset! They said I disgraced my religion! One thing I do know is that LOVE is a great feeling! My last overseas team threatened my job if i didn't write a fake letter on social media saying my relationship was a lie. But all i know, Love is a great feeling!"
These days as Angel McCoughtry is free and has no pressure whatsoever; she spends much of her time the strategy game 'Escape Room' with fiance Brande Elise and Dwight Howard, an NBA star. About a week ago, she posted a picture with a caption, "Yupppp we escaped the room! 17 % rate". 
6. Janel McCarville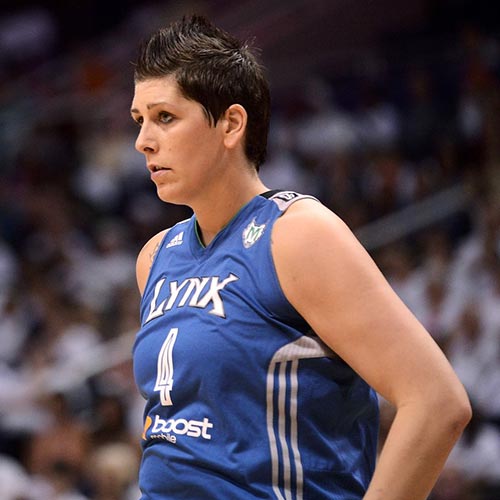 Source: CDN.com
The current Minnesota Lynx center is an established name in WNBA and used to be a standout collegiate player at the University of Minnesota. At first glance of her with her characteristic trimmed hair, you would mistake her for some NBA player.
Her statements during the interviews with GO Magazine and Curve Magazine are ample evidence to elucidate on her identity as an out and proud gay. She has mentioned that she never closeted her gender identity. She has often stood up on why LGBT shouldn't be looked down in their profession.
"As long as you come to work on a daily basis and do your job, people have to respect you and your work ethic,"
Jane McCarville has for the first time in a decade returned to the Lynx season knowing that she would just be a backup. However, she has been helping the Minnesota's bench as she took and embraced her position as a backup with gusto. She said, 
"Bench is where it's at these days. I don't mind playing. Going from being a starter to a bench player, or a role player, it's a little different. I try to have as much fun as possible and keep my energy high and voice my opinion for what I see (while) sitting there. I wouldn't change it. I'm happy with where I'm at."
7. Sue Wicks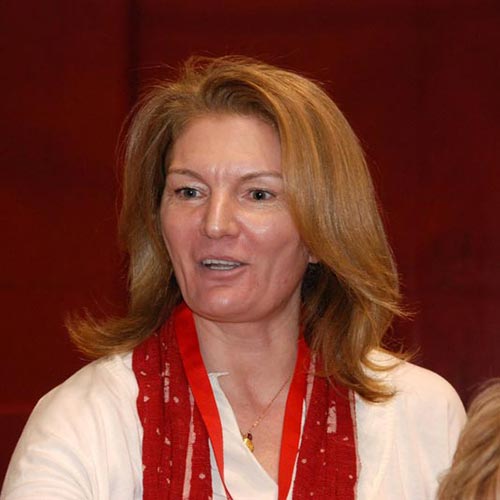 Source:Univers-I.com
Sue Wicks is regarded as one of the pioneering figures in WNBA who opened up about their identity at the time when it was regarded as sheer taboo. Although her career with the New York Liberty in WNBA was a short one of roughly 5 years, she found the way into buzz with the courageous announcement of being lesbian.
The inductee in the Hall of Fame since 2013 has revolted for the equal pay among male and female basketball players and has also encouraged lesbians to come forth. The veteran has, for sure, paved the way for the new generation to open up.
 "I can't say how many players are gay ... but it would be easier to count the straight ones. I'd love to see a couple of women profiled, too, especially if they had a great, solid relationship, just to show that in a positive light."