Entertainment
Christopher Abbott Still Dating His Actress Girlfriend Or Are The Gay Rumors Just True?
The couples in their reel life look even more impressive while we get to witness the different scenario in their real lives. The actors constantly change their partners while one of the Hollywood stars seems to be quite away from this case.
This artist we are talking here about is an American actor; Christopher J. Abbott, who was previously engaged in dating an actress. But are they still dating each other?
While his straight relationship is a matter of confusion, we hear the rumors which staked his biological characters. So is he a gay like the rumors convey, or are they just false?
Dating A Girl Or Is A Gay?
The relationship between Abbott and Olivia started in 2015, and they have been nurturing their love and affection for each other afterward. They organize their dates and meetings continuously. Apart from several planned dates, they also manage to make their appearance in different events and functions.
The couple planned such a meeting and appeared in an event called Film Independent Spirit Awards together. It was the award function held on February 26, 2016, in Santa Monica, Calif where Christopher made a formal appearance while Olivia looked stunningly beautiful in her blazing top and black skirt. The two were the highlight of the event and grabbed maximum vision.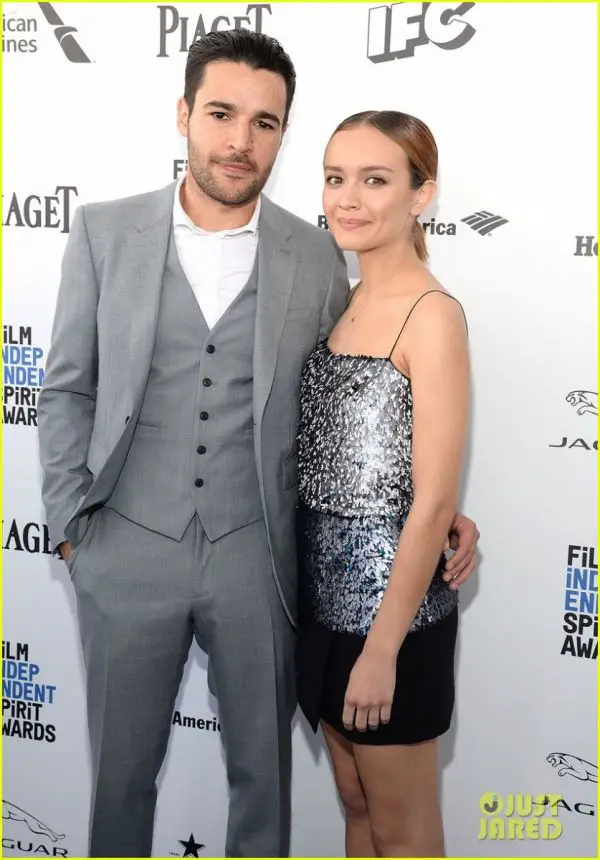 Caption: Christopher and Olivia during the 2016 Film Independent Spirit Awards.
Photo Credit: justjared.com
The couple also made their next appearance in an event called Save Venice Ball on April 15, 2016, held in New York. The couple as before didn't fail to grab the attention of public while they dressed from a famous fashion store, Dolce & Gabbana.
After all these appearances, the couple simply seems to carry on their relationship and continue with each other in future. This character from the actors inevitably shuts the rumors about Christopher's gay character.
Olivia and Abbot are currently enjoying their time with each other being boyfriend and girlfriend. The actor had even shared a related post back in 2010 where he had sworn for not being gay.
@iamAshleyLove YES. Greatful Deads are absolutely amazing. Been too long since I had one. I usually rock a gin&tonic. (i'm not gay, i swear)

— Chris Abbott [( o/)] (@thechrisabbott) December 16, 2010
An Interview With Christopher Abbott:
Christopher Abbott, an actor with height 5' 11.25'' (181 cm), showed up in media along with Cynthia Nixon to talk about their movie James White in 2015. They mostly talked about their roles in the film and mentioned each other's contribution to the project.
Additionally, they shared the feelings gained while working in the movie and mentioned their input in the project.
Caption: Christopher Abbott and Cynthia Nixon in an interview talking about their movie James White.
The actors belong to different ancestors. Abbott's ethnicity is Portuguese and Eastern European as of father but Italian as of mother while Cynthia has German and English ancestry.
Despite this difference in their ancestry, they share a common American accent, which we can see clearly in the movie. They together made a great chemistry during their involvement in the film.