Entertainment
Damon Wayans Jr. Is Not Recorded To Be Married But Has Children; With Girlfriend Or Wife?
The life of actor only seems natural in the movies, but the reality is entirely different. Talk about Actor Wayans Jr., he's got a splendid life onscreen, but in real life goes through yet another celebrity distress subjected to the mother of his children, Aja Metoyer, who gave birth to another child, but with a twist, the child is not Damon's. So what does this signify to Damon and the children?
Meet the family:
Damon Wayans Jr. is the father of two daughters from his ex-girlfriend, Ajay Metoyer, whom he had broken off with before getting married without revealing any particular reason. Damon Jr. and Aja were childhood sweethearts who dated for some time, and soon they went separate ways while Damon Jr. still fathers the daughters.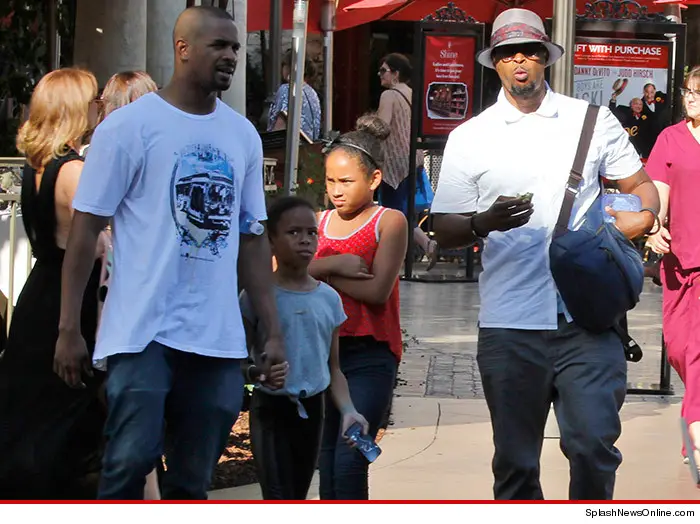 Caption: Damon Jr.(left) as he holds his daughter with his father next to him while out in the sun in 2013.
Picture Credit: Splashnewonline.com
No explanation on his part on why they broke up, but news revealed about Aja's affair with another man and with the recent revelation of a third child relating with Damon's daughters. Has the birth added a load of responsibility to him?
The Third Child:
With drama that stirred up back in 2013, marriage would be the last thing on Damon's mind. According to TMZ, Damon's baby mama gave birth to a third child, Xavier Wade somewhere in October 2013. Despite having no any confirmed relationships, she gave the child's last name to Dwyane.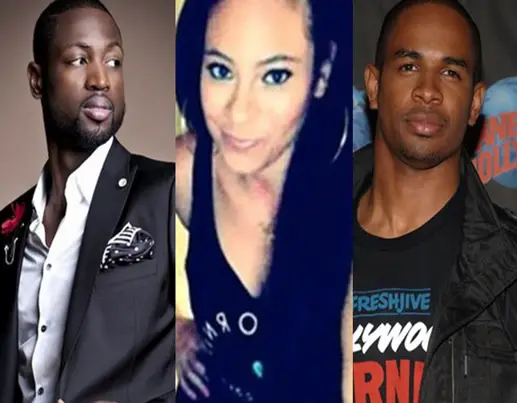 Caption: NBA Dwayne(left) the father of Aja (middle) who is the mother of the and Damon's (Right) daughters.
Picture Credit: bossip.com
Dwayne Wade is an NBA player who already has two other children from his first wife, Siohvaughn Funches and six weeks before the arrival of Xavier, 3; he proposed to actor Gabrielle Union. Dwayne has, however, been a part of Xavier life since he was born.
When TMZ interviewed Damon Wayans Jr. about how he felt all this commotion he replied,
"I really have nothing to do with Aja's situation. We both live completely separate lives, aside from co-parenting."
Damon defended his daughters, as it may cause them some problems in the future, saying,
"My concern are my daughters and that they don't get hurt in any of this."
Adding on,
"love their little brother and that's all I care about."
A little back story:
Damon Wayans Jr. son of Damon Wayans Sr. has a family of actors including his twin brother, Michael Wayans both looking remarkably similar have made a name for themselves in the movie industry. Damon Jr. himself has a net worth of five million dollars through T.V series such as "New Girl" and "Happy Endings" and movies such as "Let's be Cops" has got him a good reputation in the film industry.
Safe to say he has no concern for marriage after Xavier's birth issues. No rumors have arisen regarding his relationships except for the daughter issues stated before. Fully focused on his career and his personal life whaling on with a large family, he shouldn't have a problem that can't be solved.