Entertainment
Hot Comedian Aisling Bea, Moved to England, After Break-Up with Boyfriend: Best Decision Made?
Aisling Bea has moved to London, England after a very unfortunate incident. The Irish stand-up comedian and actress have however claimed her movement to England as the best decision ever taken. Here, we try to find out the possible causes of her moving to England from Ireland.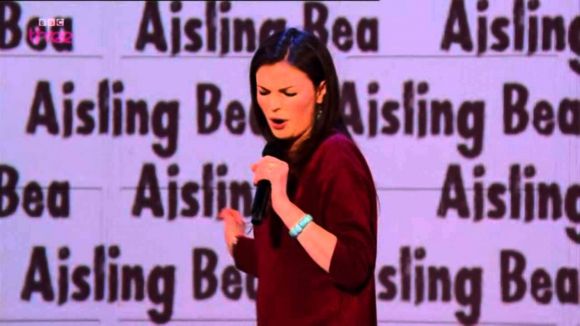 Caption: Aisling Bea stand-up comedy on Russell Howard's Good News
Source: youtube.com
Break-up, Boyfriend, and Moved to England:
This Irish actress and comedian have attained a height of success, but her relationship issues have been a tough one. Though her private life is quite confidential, her breakup with the boyfriend (whom she was dating back in the University) is proved to be the major reason for her to move to England. Though she hadn't revealed much about her boyfriend details, she did manage to say:
"It had never occurred to me [to go to London]. So I said I'd audition as well. I had a bad break up at university - you know when your heart breaks for the very first time, and you think 'I must leave this island' as if it had never happened to anyone before."
Her boyfriend's name is reported to be Ardal O' Hanlon. But was he the same from her university? It is still a mystery.
Best Decision Made:
"I said 'ok, I'll go to England' and it was the best decision I ever made," she talked about her reasons for coming to England after the bad university break-up.
The affirmative side of her breakup urged her to leave Ireland to study in prestigious drama school in London. She finished her arts degree at Trinity College before moving to London. Even the famous comedian Chris O'Dowd (@Chris) went to the same school in London, where she learned and experienced real acting and carved herself into an excellent drama and comedy artist.
Speaking to Jarlath Regan on An Irishman Abroad, Aisling admitted she never thought a future in the theatre was possible because of her country's ( Ireland) background. Though she didn't get to continue dating or get married with her university crush, she has gained much by moving to London.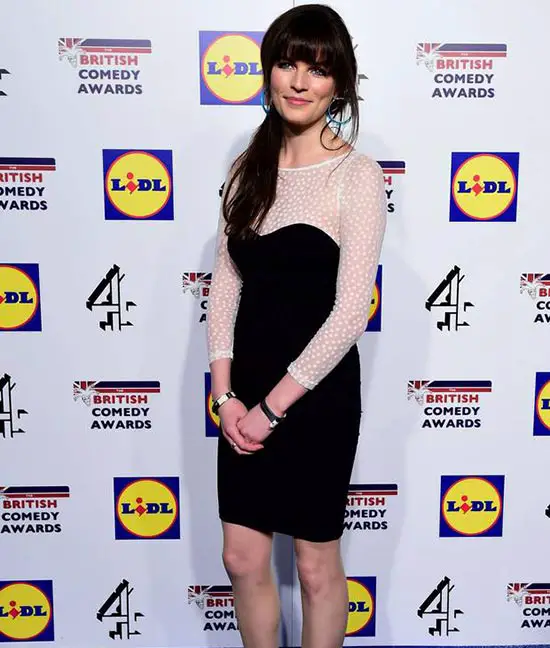 Caption: Aisling Bea attends the British Comedy Awards at Fountain Studios on December 16, 2014, in London, England.
Source: gettyimages.com
Let's see how other perceive her:
"Certainly, lives up to the hype…an absolutely solid hour of brilliant material"

- The List
"The opinions and convictions Bea smuggles into her set […] suggest a comic who'll have meaningful things to say once she's proven, to everyone's satisfaction, that she's got being funny in the bag. On which point: the job is done."

- The Guardian
This stand-up comedian hottie has also shared the stage along with Bridget Christie, Joe Wilkinson, and Tom Rosenthal, on Saturday night's revival of Celebrity Squares on ITV, hosted by Warwick Davis. She performed stand-up around the world, from Montreal to LA, to New York to Malaysia and all around the UK and Ireland.
Check out her posts on Instagram:
She is while In Malaysia.
Recently, Aisling Bea was caught swearing on a Channel 4 cooking show 'Sunday Brunch'. Aisling, however, was abruptly addressed to stop swearing on the show by Tim Lovejoy. It all started when Aisling said the phrase, "It's just to cover your a***.", to which Tim responded with "No, stop swearing on the show!". Aisling, however, kept going,
"To be honest, the person who goes: 'Dear Channel 4, I was watching television and I was really outraged to hear about the word a-*-*-*.' You're like: 'Come on lads, do something else with your day." After that, Tim added jokingly yet meaning it, "By spelling it does not help..."
Aisling Bea swears on the show.
Aisling Bea's Short Bio:
She was born on March 16, 1984. Her full name at birth was Aisling O'Sullivan. She is also a writer apart from stand-up comedian and actress. Bea has a degree in French and Philosophy from Trinity College in Dublin.
In 2012, Bea won the Gilded Balloon, So You Think You're Funny award at the 2012 Edinburgh Festival Fringe, making her the second woman to win it in the prize's 25-year history. In December 2014, she conquered the British Comedy Award for Best Female TV Comedian. At present, she lives in London.