Entertainment
Did Beau Garrett Get Married To Her Actor Boyfriend? Or The Dating Affair Was Just Temporary?
Celebrities possess fame and live a unique lifestyle. Every event that takes place in their lives; usually becomes news the next day. The public, similarly, craves the details of the personal lives of their favorite celebrities; especially when it comes to their love life.
One of such celebrities, who remains on the search list of the people, is Beau Garrett. She is a famous actress and model with a smooth sailing career. However, her personal life details are more of concern for her fans, who now desire to know if she got married to her boyfriend or her affair was just a temporary one.
Addressing the same, today we dig into the life of the actress for the answer!
Is Beau Garrett Married? Or, Was Her Dating Affair Just A Temporary Fling?
The gorgeous Beau Garrett has made a mark for herself in her career as a successful actress/model and has gained a lot of fans throughout her journey.
As fans wish to know more about the life of their favorite celebrities behind the camera lights, Beau's fan/followers are no different. But, Beau prefers to keep a low profile and doesn't share a lot of her details to the media.
However, in the year 2011, she was in a romantic dating affair with actor/director Chris Payne Gilbert. Although the couple didn't share much about their relationship, they didn't hesitate to hit the red carpets together for several events.
On July 19, 2011, they attended the premiere screening of the movie 'Commerce' together as a couple during the American Film Festival at Mark Goodson Theatre in Los Angeles.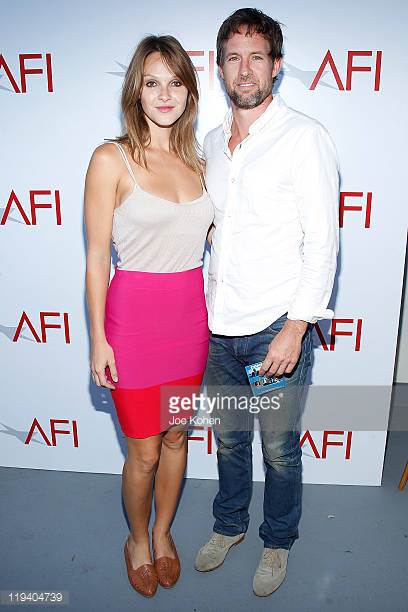 Caption: Beau Garrett and Chris Payne Gilbert during the American Film Festival in Los Angeles on 2011.
Photo Credit: Gettyimages.com
Meanwhile, on July 25 the same year, Beau revealed where she first met her boyfriend to PEOPLE at a charity event in California.
"I saw his dog and I fell in love with [it]. He was watering his plants and I didn't see him; I saw his dog. And then I saw this gorgeous man with his shirt off, so it was like a double whammy."
Similarly, on September 21, 2011, the couple also attended a launch event in Los Angeles, California.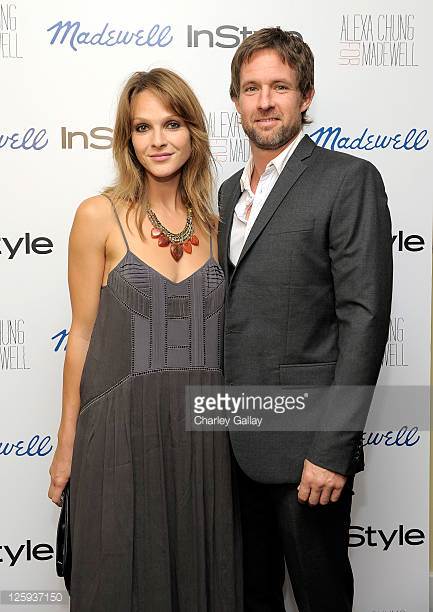 Caption: Beau Garrett and Chris Payne Gilbert at the launch of The Alexa Chung for Madewell Fall 2011 Collection in Los Angeles.
Photo Credit: Gettyimages.com
The couple further took the step forward in their relationship by deciding to live together along with Beau's rescue dog, Kona around late October 2011.
Fans would have loved to see Beau and Payne as husband and a wife, but surprisingly; the couple called it quits within the same year. Since then, Beau has not been seen publicly with a new romantic partner yet. On the other hand, Chris Payne Gilbert got married to Lesley-Ann Brandt in 2015.
Before Beau's affair with Chris Payne, she also dated actor Garrett Hedlund in 2010, actor Chris Pine from 2008-2009 and actor Kyle Howard in 2007.
A Short-Wiki Like Bio Of Beau Garrett
Born in Beverly Hills, CA, on December 28, 1982, Beau Garrett is a famous actress and model. After being discovered by a scout for Elite Model Agency in a local shopping mall, she became the fresh face of the well-known American clothing brand, Guess in the 1990s.
Since then, Beau has worked her modeling skills for many brands like CosmoGirl, Double D Ranch, Sisley and American Eagle Outfitters. She is also a spokesmodel for Revlon Cosmetics.
Garrett has even graced the American and British magazine covers such as the Malibu Magazine on January 2007 and Maxim Magazine on June 2008. She is now signed to Vision Model Management, Los Angeles.
Besides her modeling career, she was already taking her steps into her acting journey as well. Beau's TV career began from 2004, working on the first season of 'Entourage' as 'Fiona,' and she has continued flaunting her acting talents ever since.
Beau is mostly known for appearing in mainstream movies such as Turistas (2006), Fantastic Four: Rise of the silver surfer (2007) and the science fiction sequel, Tron: Legacy (2010).
Beau currently stars on the latest ABC's medical drama TV series, The Good Doctor.
Her professional success makes it evident that she earns a hefty sum of money, but as far as her net worth is concerned, she prefers keeping it confined, probably for some personal reasons.
Keep visiting us to stay updated on the life of Beau Garrett!