Entertainment
Cedric Maxwell's Mysterious Wife. More On His Family & Career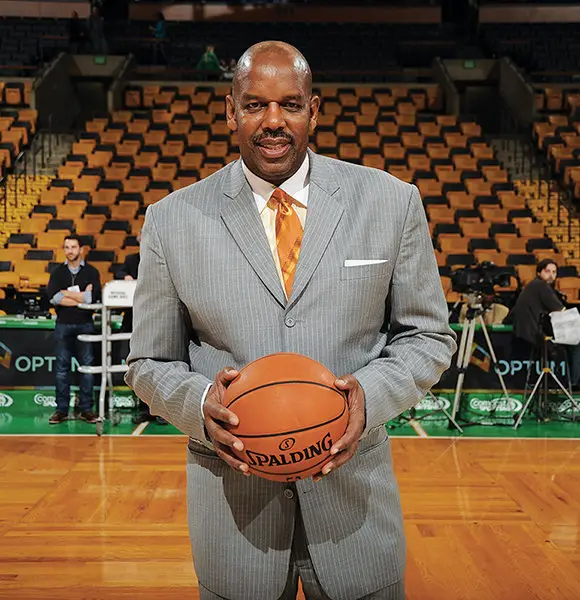 Former American basketball player Cedric Maxwell has had one of the most successful careers in the history of the NBA. While playing for the Boston Celtics, the North Carolina native led his team to countless victories and was considered one of the valuable players for the team.
While his professional life has always been fruitful, the same might not be about his love life, even though he has a loving family. 
His fans have always been curious to know more about his wife and personal life. 
Keep scrolling to find your answers.
Who is Cedric Maxwell's Wife?
Cedric, also known as 'Cornbread,' is a family man with four children who call him father. However, many sources claim that he is still not married and doesn't have a wife.
Well, it might be wrong as he has a wife named Renee. According to Washington Post, Cedric has been married to Renee for a long time. But, Cedric's wife has been living her life away from the media limelight. 
Married Life Exposed:- Robert Gossett Details From Family To TV Shows; Obscure Wife Revealed
The husband and wife duo has not revealed anything regarding their relationship, and both prefer to keep their privacy. 
Regardless of not revealing anything about his wife, he has at least revealed his children's names. Cedric's kids: Morgan Maxwell, Shemeka Maxwell, Devin Maxwell, and Madison Maxwell, are all close to their father and proud of his achievements.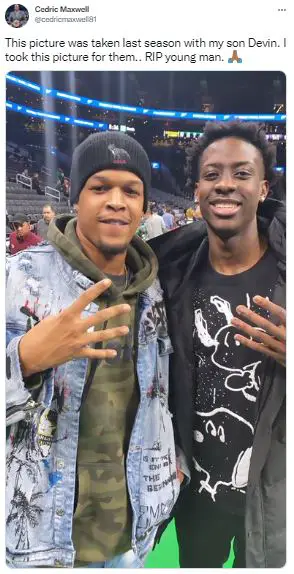 Cedric grieves about Terrence Clarke (Right) with a picture with his son (Left), Devin. (Source: Twitter)
While the mother of his three kids is not disclosed, his son Devin's biological mom was an African-American woman whom Cedric dated at some point in his life.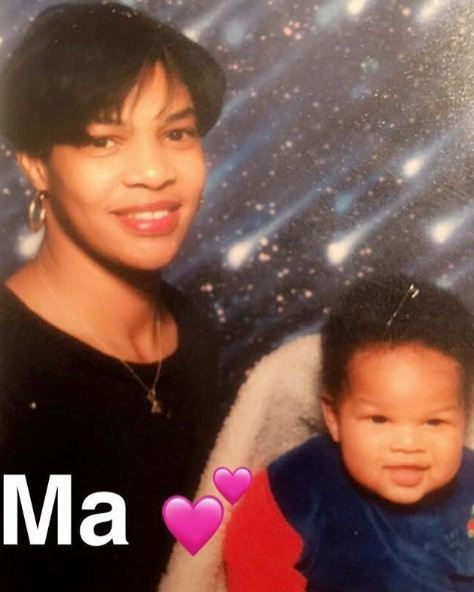 Cedric Maxwell's former girlfriend with their son, Devin (Photo: Devin Maxwell's Instagram)
While the details of Cedric and his then-girlfriend's relationship are yet to be disclosed, it's believed that the pair parted their ways a long-time back.
Another Secret Relationship:- Ant Anstead & Girlfriend Gets Married, Secretly Exchanged Their "I Do's"
Since then, Cedric's dating life has always been out of the spotlight as the former athlete is seldom linked with a girlfriend. He was also never spotted with any supermodel or actress, even at the peak of his career.
Cedric has never been seen with anyone because he is busy spending time with his family, especially his grandson.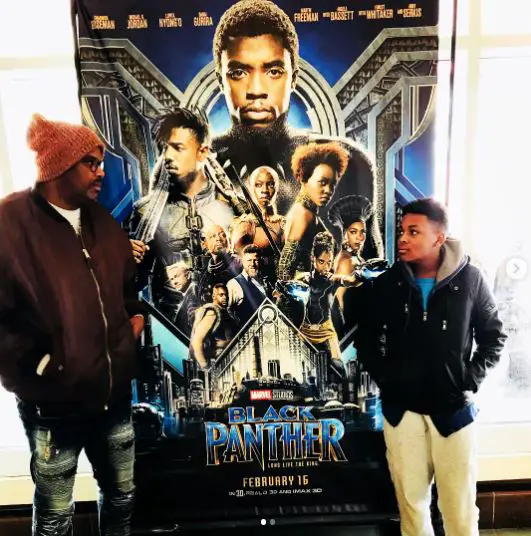 Cedric and his grandson watched Blanck Panther together. (Photo: Instagram)
Only a little portion of his personal life has been disclosed. He prefers that his audience learns about him through his career rather than his personal life.
Cedric Maxwell's Career
Cerdic Bryan Maxwell, age 66, was born on November 21, 1955, to a military father and a housewife mother. Cedric wanted to become a basketball player at a young age despite his father's insistence on making him a marine.
After getting selected in the NBA draft of 1977 by Boston Celtics, the layer with a height of 6 feet 8 inches immediately became the focus of the public attention.
Playing for the Celtics, Cedric led his team to several victories and was even honored as the MVP in 1981. Although he was later traded to Los Angeles Clippers in 1985, his jersey no. 31 has been retired by the Celtics to this date.
Former NBA Player:- Molly Qerim Engaged & Married Retired NBA Star & Colleague! What Made Wedding Special
It is believed that the two-time champion has amassed substantial net worth along with fame from his career. Even though the exact amount of his net worth is not shared with the public, according to UPI reports, he requested a contract extension worth about $800,000 each season. According to Basketball-Reference, Cedric made $1.8 million over three seasons from 1984 to 1987, including $830,000 payment from the Celtics.
Even after he retired from the sport, his career was far from being over as he soon took up the job as a radio host and an announcer for his former team, the Celtics.
Stay tuned to get more updates on Cedric Maxwell.