Entertainment
Robert Gossett Details From Family To TV Shows; Obscure Wife Revealed
American actor, Robert Gossett is a married man......The Arlington Road actor leads a content life with his wife and children......His wife ... works as a theatrical director......Robert, who ages ..., has played in several TV shows and movies......Possessing a net worth of ..., the actor is also a recipient of two prestigious awards including......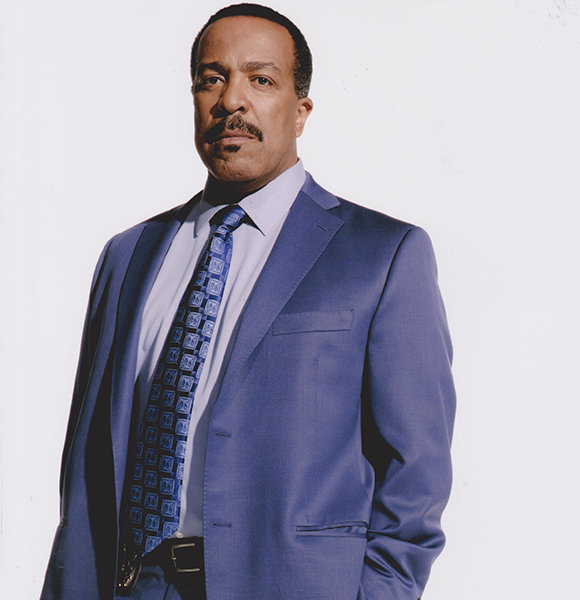 While American actor, Robert Gossett has been actively involved in the acting industry since after his high school graduation, his personal life seems to have been concealed from the taunting eyes of the media and paparazzi.
The fans are eager to swipe into the married life of the Hollywood veteran but he prefers to keep in on the safe side. Similarly, Robert was keeping his married life and children away from the media's prying eyes, but here finally some sheds are drawn on his wife, who has been behind the actor's successful life.
Family Life- Wife & Children; Accomplished Partner
Robert's personal life has always been a topic of curiosity to his fans but despite remaining in the spotlight for many years, his family life had remained concealed in the shadows.
However, it turns out that the Arlington Road actor is a married man, who is committed to a theater director named Michele Gossett. The partners are proud parents to four beautiful children. Despite a successful marriage, Robert, age 64, has not yet disclosed much about his married life to the audience.
Don't Miss:- Why Keenen Ivory Wayans & Wife Split Despite 5 Children & Immense Love?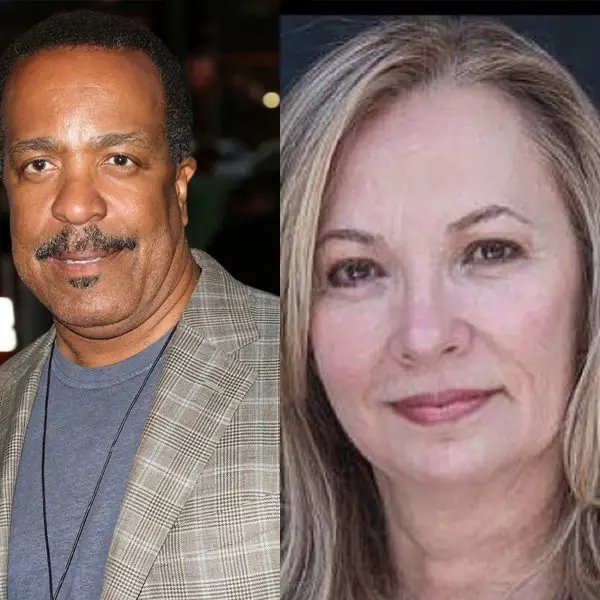 Robert Gossett with wife Michele Gossett (Photo: Liverampup.com)
The Tied to a Chair actor currently reside with his family in a beautiful mansion in California which he purchased for a whopping amount of $103K in June 1999. Since the public records suggest that he initially resided with his lovely wife in the house, it hints that the couple got married before 1999.
With their almost two decades of married life, Robert is seemingly content with his family. His beautiful wife, Michele is a director at the American Academy of Dramatic Arts and she has been working in AADA since the year 1994. The artistic director also serves at the Gossett Acting Workshop as an acting coach since 2010.
The actor's white ethnicity wife has a long list of accomplishments; she is an acting teacher, who encourages actors to get through their emotions and lines properly.
Dive In:- Beau Bridges Age 76 Has The Proudest Wife, Gay - The Other Kind Of
Similarly, Michele worked as the Associate Artistic Director at American New Theatre from January 1985 to December 1989. Later, she joined the Mojo Ensemble Theatre from January 1989 to December 1996.
The director has been auditioning actors for television, film and theatre opportunities; thus preparing them for the big screen. 
While not much about Robert's siblings are known, his cousin, Louis Gossett Jr. is also a famous actor with an Academy Award and an Emmy Award to his name.
Career-TV Shows, Movies; Net Worth
The award-winning actor's passion for acting soon emerged after he appeared on the Broadway production of One Flew Over the Cuckoo's Nest after his high school graduation. 
He went on to try his career in the broadways production which includes his works in Fences, A Raisin in the Sun, The Last Minstrel Show, Manhattan Made Me and many others.
Moreover, his work got recognized after he appeared in the 1984's Over the Brooklyn Bride. 
You May Also Like:- Colin Mochrie & Wife On Trans Daughter & The Backlash - Family Struggle
Robert, whose net worth is concealed, also appeared in the widely-popular TV show, The Closer from 2005 to 2012 and even landed a worthful role in the show's spinoff, Major Crimes.
Robert's other movies include Batman Returns, The Net, White Man's Burden, The Inner Circle, and many others.
For his tremendous contributions to the acting industry, he was honored with the National Association for the Advancement of Colored People (NAACP) Theater award in the categories of "Best Performance by a Male" and "Dramalogue Best Actor Award" for the 1993 play, Indigo Blues. 
Importantly, the play was written by Robert's talented wife, Michele and it seems that she is the lucky-charm for the actor's swiftly growing career.