If you are ABC series and moreover if you are a television sitcom fan then you must have watched the 'Cougar Town' and without question, you must have known Grayson Ellis of the series. Yes, we are talking about the actor and amateur musician Josh Hopkins. We are no new to the story of this hunk dating with the A-list actresses of Hollywood but what about the marriage thing? Have any one of them able to get married to this talented actor. Let's find out about the very topic.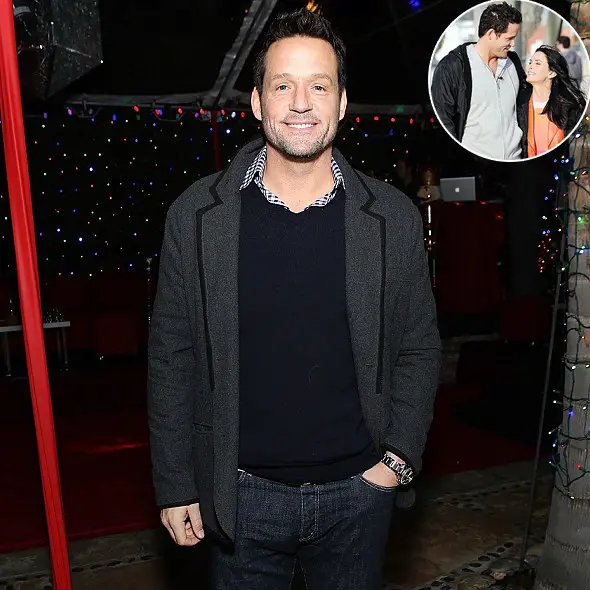 An actor and amateur musician, Josh Hopkins gets best recognized for portraying Grayson Ellis in the ABC series Cougar Town.
While the fans are familiar with the hunk's dating life with the A-list actresses of Hollywood but what about the marriage thing? Was anyone of them able good enough to get married to the actor? Let's find out about the close relation that Josh ever had.
Married With Wife Or Dating?
In 2011, American actor Josh Hopkins dated raven-haired actress Courteney Cox. They were flaunting several PDA and were captured repetitively in several places which gave birth to the speculation of them dating.
Related To Courtney:- Johnny McDaid's Girlfriend Turned Fiance Wants To Have A Baby! No Rush To Get Married And Be A Wife First?
They were captured together enjoying a vacation and having a romantic dinner.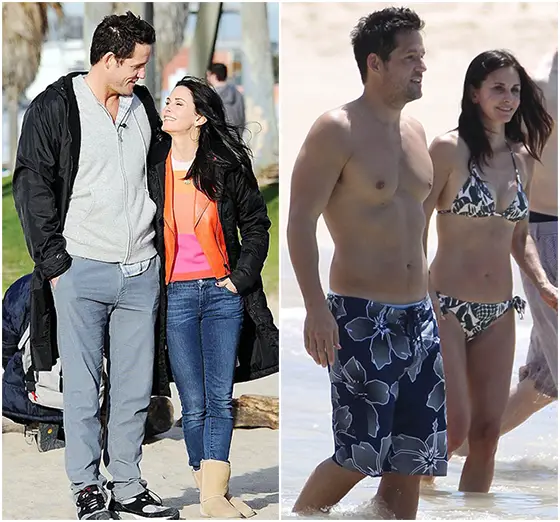 Josh and Cox were clicked several times spending quality time with each other (Photo:- liverampup.com)
As the saying goes -- there will be no smoke without fire; people's assumptions turned out to be the reality but surprising; they never made any official statements relating their relation. 
An eyewitness shared about the two during their dinner date at Craig's restaurant. He gushed:-
"Courteney and Josh arrived separately but once they were inside the restaurant the two of them shared a table and seemed awfully cozy together. They were sort of trying to fly under the radar and not many people even noticed them. They certainly looked like more than just friends. They make a really good looking couple."
Their relation was in that plot when the hunky actor's dad even stated:-
"If he approves of her, then I approve of her."
As per the statement of the politician father of Josh, Cox could have been the future wife of Josh but supposedly seemed the relation could not go further to the marriage point and the speculation just vanished.
After the statement, Cox gave in an interview saying:-
"We've never had a thing."
And on the other side, Josh divulged:-
"It's not like a terrible story to have out there. It's not like I'm upset about it. I mean, she's really hot. But it's just not true."
Josh and his once-hopeful wife Courtney never made it to the aisle in real life. Their on-screen characters, however, had a much better ending. In 2012 season of Cougar Town, the lovebirds' on-screen personas get married in a beautiful beach wedding.
Interesting:- Who Is Joseline Hernandez Baby Father? 'Parents' Tag Goes To This Musician
After all these, Josh and Cox dating rumors just dissolved. Then, the 48 years old actor got rumored with beautiful brunette Cheryl Burke. That news was also the assumption but got approved after Cheryl Burke confirmed without naming while making her appearance on the talk show by saying:-
"I am dating one person and then every other day it's like, I don't know. It's kind of still up in the air there is no real stamp, but I am a one woman man."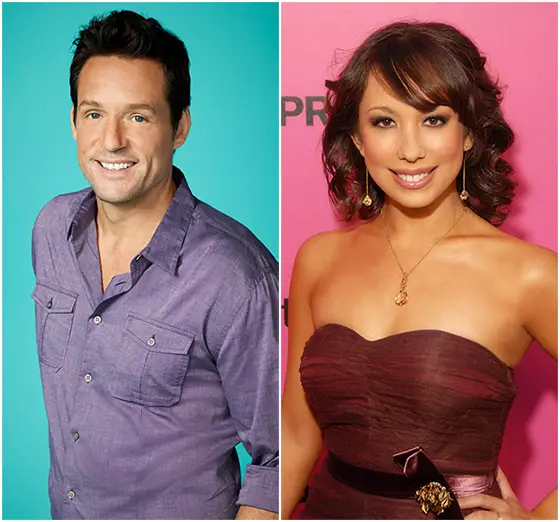 Josh Hopkins and Cheryl Burke dated since 2014 but later separated (Photo:- liverampup.com)
As per the statement of 32 years old dancer, the two started dating from early 2014. But their dating story faded away without any official declaration. 
Cheryl Burke didn't wait to move on with entrepreneur JT Torregiani, but that couldn't go further, and now she is possibly single.
Other Wife Hopefuls - Tackling Gay Rumors
The dating affairs of 'Quantico' star tends to get dispersed after getting linked up the A-list actresses of the industry.
The few other names would be Courtney Cox's best friend Jennifer Aniston and Erin Andrews. Of the two, Josh's relationship with the former made the most buzz.
Having connected through Courtney, he and Jennifer enjoyed a short-lived romance in 2010. After their split, reports alleging that Josh had somehow rejected the Friends star's advances of commitment spread like wildfire.
Subsequent reportings suggested that the duo were friends with benefits at best.
Further, getting back to the dating thing, all his past affairs is more evident to the fact that he is not gay.
Turning Into Fitness Freak After Prolonged Singlehood
The American actor is very conscious when it comes to fitness. Josh hits the gym to stay in shape and has maintained his physique. In 2016, he shared a picture of him in the gym on which he wrote:-
"Sorry Monday but it had to be done... "
Heartthrob actor Josh Hopkins, after getting linked with many hotties of the Hollywood is single, now. According to sources, he has been single for several years.
Perhaps, Josh has yet to find what her parents have together. Mama and Papa Hopkins' marital relationship has withstood over six decades.
Bio Unveils Family & Net Worth
Interestingly, Josh' family background is just as "rich" as his dating history.
His father Larry Hopkins is a former Republican congressman. Besides him, Larry and Carolyn Hopkins - his mother - are also proud parents of his two sisters: Shea and Tara.
With the top level acting, Josh Hopkins has established himself as a magnificent actor in the industry after investing in two decades. He started his career making his presence in the crime series 'Law & Order' (1996). 
Read More:- Hyun Bin On Girlfriend & Mystery! Heartthrob's Wife-To-Be? Status Now
In 1999, this amateur musician starred in Alanis Morissette's 'Unsent' music video. His work credits include Pirates of Silicon Valley (1999), Pepper Dennis (2006), Bones (2005), CSI: Miami (2009), Cougar Town (2009-2015) and much more. He also starred in ABC thriller 'Quantico.'
Since 2018, Josh stars as Ray Prince in the ABC dramedy series Whiskey Cavalier alongside Scott Foley and Lauren Cohan among others.
All his work has contributed in his net worth which must be an impressive figure, but the exact amount isn't out yet.