Entertainment
Gillian Jacobs Family Trauma Affected Boyfriend & Relationship Decisions?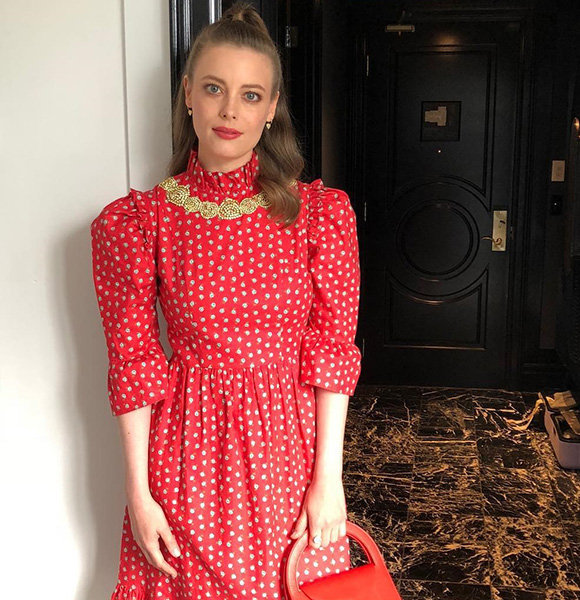 In recent years, Netflix, as well as the stars starring in its original content, have garnered a massive fan following. Among one of these rising stars is American actress Gillian Jacobs, who is known for her role as Mickey Dobbs in the Netflix series, Love.
While the actress has an impressive resume filled with acting credits, she didn't reach the height of success without a struggle. Gillian had a troubled childhood which led her to take some decisions that shape her today.
Overcoming the trauma, the Pennsylvania native has been able to make a name for herself in the world of entertainment amassing tremendous admirers eager to have insights into her boyfriend. Dig in to discover a few details on the artist's possible husband and her thoughts on getting married.
Does Gillian Jacobs Have A Boyfriend?
Recently, the actress has been rumored not to be single and has a boyfriend away from the media limelight. As Gillian grew up battling her parent's divorce, she didn't witness any successful marriage that could redeem her faith in the commitment.
One way or the other, her relationship decisions could have been slightly affected by the incidents she saw as a child. 
The Lemon movie actress, age 36, has an ambivalent point of view towards a lifetime commitment as she has not come forth with any realistic case of a working marriage. Till today, all she has seen is her friends getting married for green cards and health insurance. 
Don't Miss: Why Keenen Ivory Wayans & Wife Split Despite 5 Children & Immense Love?
Well, it seems like she has no intentions of getting married any time soon. Talking about her relationship, she dated and even had some boyfriends in the past, but none of them were her fellow theater nerds. She never shared a romance with another actor except on camera.
Gillian, who proclaims a net worth of $5 million, dated Adam Driver's character, Adam Sackler as her on-screen boyfriend in the TV series, Girls. However, in real life, the actress is yet to find a suitable partner, whom she can proudly refer to as her husband or even boyfriend.
But, what was the reason behind her traumas surrounding marriages?
Prevail Over Troubled Family Trauma
Gillian Jacobs, who is renowned for her role as Britta Perry on the NBC and Yahoo! Screen comedy series Community, faced a troubling situation of having to choose between her mother and father at an early age.
See Also: Bindi Irwin Engaged In Bliss! Perfect Boyfriend That Dad Would Surely Approve
Born in Pittsburg, Pennsylvania, Gillian Jacobs is the only child of her parents, Martina Magenau Jacobs and William F. Jacobs Jr. While her parents had a rough patch in their relationship, she had to watch them part ways at an early age of two. 
Her father held a job as an investment banker while her mother works at Carnegie Mellon University in alumni relations. It turns out her family once owned a brewing company in Erie, Pennsylvania, which was run by her grandfather back in the 1970s.
Unfortunately, the brewing company was closed in 1978, years before the Ibiza actress was born in 1982. Two years after her birth, her parents signed the divorce papers, which led Gillian to grow up under the care of her mother.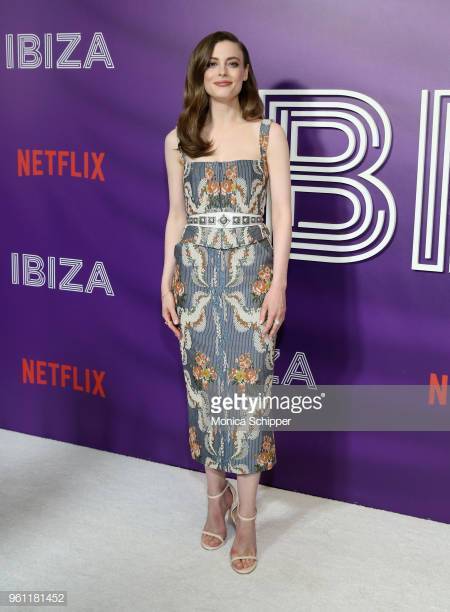 Gillian Jacobs at Netflix's Ibiza Premiere in AMC Loews Lincoln Square 13 on May 2018. (Photo: gettyimages.com)
As a child, Gillian was a dramatic one, due to which her mother always believed that she would make a brilliant actress, and even enrolled her in acting classes while in third grade. 
You May Also Like: Delta Goodrem Splits From Boyfriend! Joins The 'Single' Community
Continuing on her journey, she later acquired her Bachelor's degree in Fine Arts from Julliard and is now an aspiring actress. 
As the actresses' career grows we cannot wait to update our readers more about Gillian Jacobs.