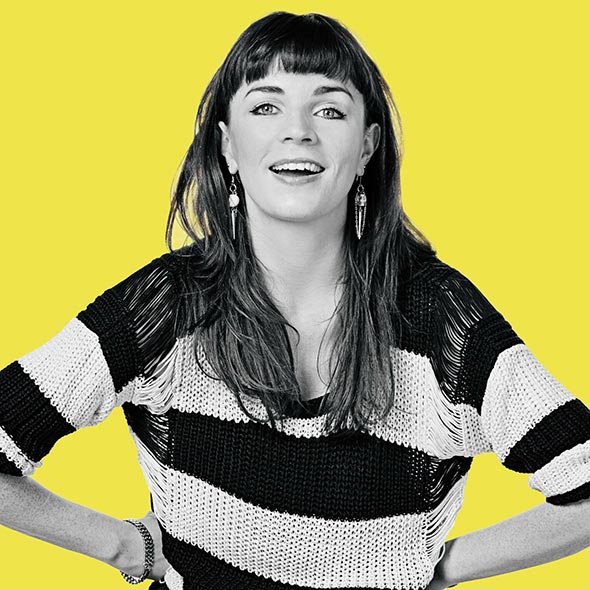 Quick Information
Dating/Affair

Andrew Garfield (Rumored)

Lesbian

No

Eye Color

Blue

Hair Color

Dark Brown

Hair

Long

Weight

123.5 lbs (56 kg)

Height/ How Tall? 5' 7" (1.70 m)
College

Trinity College Dublin

High School

Catholic convent school

Career

2002-present

Net Worth

N/A

Date of Birth Mar 16, 1984
Relationship Status

Single

Sister/s

Sinéad O'Sullivan

Mother

Helen O'Sullivan

Father

Brian O'Sullivan

Ethnicity/Race

White

Zodiac Sign

Pisces

Birth Name

Aisling Cliodhnadh O'Sullivan

Profession

Actress

Birth Place

Kildar

Nationality

Irish
These days, celebrities have kept their private life a secret despite knowing the public's interest. 
Aisling Bea is also one of them. She has been very secretive about her boyfriend and love life but is open about other things in her life. 
Let's find out more about her partner.
Aisling Bea's Boyfriend
What if we tell you that the Irish actress and comedian Aisling is still searching for a perfect companion? Yes, Aisling is single and doesn't have someone to call her boyfriend. 
But that doesn't mean she has not dated anyone. She has dated many popular actors. 
Aisling was reported to be dating popular actors like Michael Sheen and Andrew Garfield. 
Aisling and Michael Sheen were first seen together, leaving the NHS Heroes Awards together. 
Aisling Rumored Boyfriend:- Michael Sheen Wife, Partner, Gay
Even though Aisling denied having a boyfriend, Michael and she later confirmed their affair by sharing a photo of them at a New York Charity event for refugees. 
There are not many reliable sources that confirm their split. However, later in 2019, she was rumored to have a relationship with Andrew Garfield.
She and her rumored boyfriend Andrew - best known for playing Spider-Man - were heads over each other when they attended Hamilton's hit Broadway show in London in March 2019.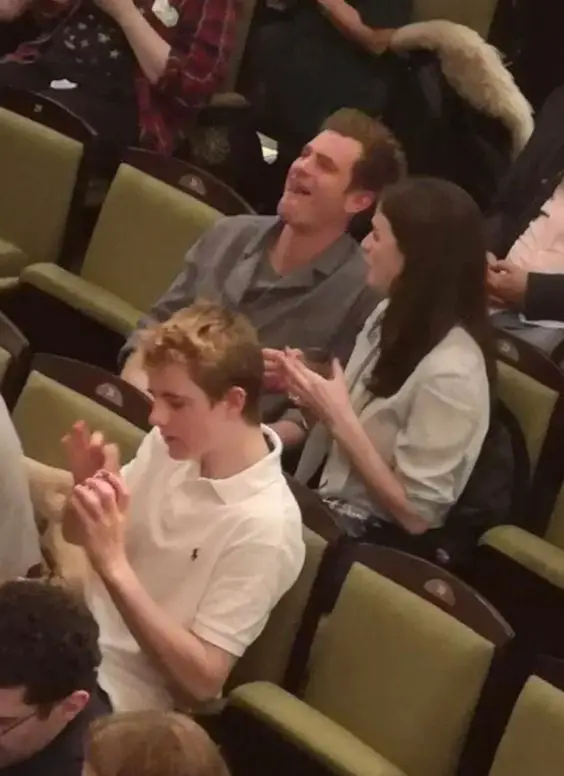 Rumored boyfriend Andrew Garfield laughs hysterically at Aisling Bea's jokes during their date in March 2019 (Photo:- thesun.co.uk)
The 8 Out 10 Cats star was her usual self with her banter — no wonder why Andrew couldn't help but burst out in laughter in pictures captured at the event.
Before Aisling Andrew Dated:- Rita Ora, Relationship With Ex-Boyfriend Again? She Just Split With One
Neither of them confirmed their relationship, but the fans eagerly awaited their confirmation. 
However, she was also rumored to be lesbian because of her role in the 2012 BBC mini-series The Town. She shared about not minding playing a lesbian role and supporting the LGBT+ community. But we cannot be sure about her being a lesbian just by portraying a lesbian character. 
As Aisling is a secretive person, she doesn't share about her love life. However, she once shared about moving to London after a regrettable incident. 
Aisling Bea Moving To London 
Aisling has reached a height of success, but her relationship issues have been tough.
Though her private life is entirely confidential, her breakup with her boyfriend (whom she was dating back at the University) proved to be the primary reason to move to England. 
Though she hadn't revealed much about her boyfriend details, she did manage to say:-
"It had never occurred to me [to go to London]. So I said I'd audition as well. I had a bad break up at university - you know when your heart breaks for the very first time, and you think 'I must leave this island' as if it had never happened to anyone before."
She once shared romantic ties with Ardal O'Hanlon. But was he the same as her university? It is still a mystery.
Referencing her move to England from Ireland following the break-up, Aisling said:-
"I said 'ok, I'll go to England' and it was the best decision I ever made... "
The positive side of her breakup urged her to leave Ireland to study at a prestigious drama school in London, the famous comedian Chris O'Dowd went. She finished her degree in French and Philosophy from Trinity College in Dublin before moving to London. 
She learned and experienced real acting and carved herself into a high drama and comedy artist in London. 
Speaking to Jarlath Regan on An Irishman Abroad, Aisling admitted she never thought a future in the theatre was possible because of her country's( Ireland) background. 
Though she didn't get to continue dating or get married to her university crush, she has gained much by moving to London. 
Aisling Bea's Career
Aisling was born on March 16, 1984. Her full name is Aisling O'Sullivan. She began her career in London and has established herself in the entertainment industry with a good net worth. However, she has not revealed her exact net worth to the public. 
Before starting her journey, she and her younger sibling grew up in a typical household with loving parents until her father's suicide.
For much of her early years, she believed her father had died of a back injury. Then, on her father's 30th death anniversary, in November 2017, she penned a tear-jerking essay sharing about the suicide letter that her family had received.
Aisling is also a writer apart from a stand-up comedian and actress. Happy AF, a show entirely written by her. Her other scripts include BBC NI sketch show LOL and sitcom Desperate.
In 2012, Bea won the Gilded Balloon, So You Think You're Funny award at the 2012 Edinburgh Festival Fringe, making her the second woman to win it in the prize's 25-year history. 
In December 2014, she conquered the British Comedy Award for Best Female TV Comedian.
However, the stand-up comedian hottie has also shared the stage along with Bridget Christie, Joe Wilkinson, and Tom Rosenthal on Saturday Night's revival of Celebrity Squares on ITV, hosted by Warwick Davis.
She performed stand-up around the world, from Montreal to LA, to New York to Malaysia, and all around the UK and Ireland.
Other Hot Stand-Up Comic:- Stand Up Comedian Sasheer Zamata: Talks About Dating And Affair, What About Her Boyfriend?
In 2016, Aisling got caught swearing on a Channel 4 cooking show, Sunday Brunch. She, however, got abruptly addressed to stop swearing by Tim Lovejoy.
It all started when Aisling said the phrase, "It's just to cover your a***." To which Tim responded with, "No, stop swearing on the show!". Aisling, however, kept going,
"To be honest, the person who goes: 'Dear Channel 4, I was watching television, and I was outraged to hear about the word a-*-*-*.' You're like: 'Come on lads, do something else with your day." After that, Tim added jokingly yet meaning it, "By spelling, it does not help..." 
Safe to say, Aisling loves swearing.
Aisling can still be seen in This Way Up and Living With Yourself. However, she has been enjoying her single life. But we hope she will find someone she can rely on in the future.
We will surely update you guys more on her in the coming days. Till then, stay tuned.