Entertainment
iO Tillett Wright With Partner? Real Name, Parents - Detailed Bio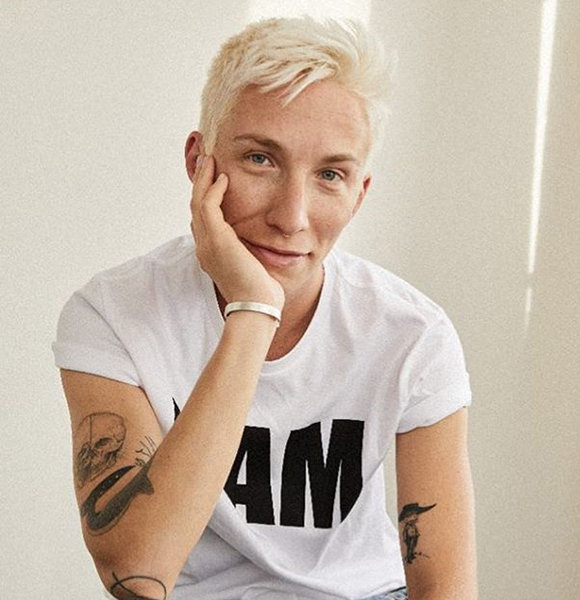 iO Tillett Wright With Partner? Real Name, Parents - Detailed Bio
Entertainment
Multifaceted personality iO Tillet Wright, who was born with the biology of a woman but the psychology of man, has struggled for his identity. 
Despite the handicap, he has earned himself fame and plenty of admirers through his photo movement, Self Evident Truths. Furthermore, being an openly transgender has increased public's interest in his love life, and this column is dedicated to finding out more about his love life along with his detailed bio.
Mysterious Girlfriend; Dating "Dream Girl"
iO's relationship is consistently a source of gossip to many. News of his affairs is a premium as he likes to keep his private matters to himself. 
However, on 4 November 2016, he shared a picture of a mysterious girl and identified her as his boo, a term used to define your affectionate counterpart. 
See Also:- Is U.S Senator Cory Booker Gay? Married/Girlfriend Detail Amid Scandal
The mysterious girl goes by the Instagram name Hayden Dunham, and the pair tries to spend time as much as possible. The couple is continuously pictured together, cozying up with one another, and are very much in love.  
iO, sharing a photo with his boo, even called her his platonic wife once.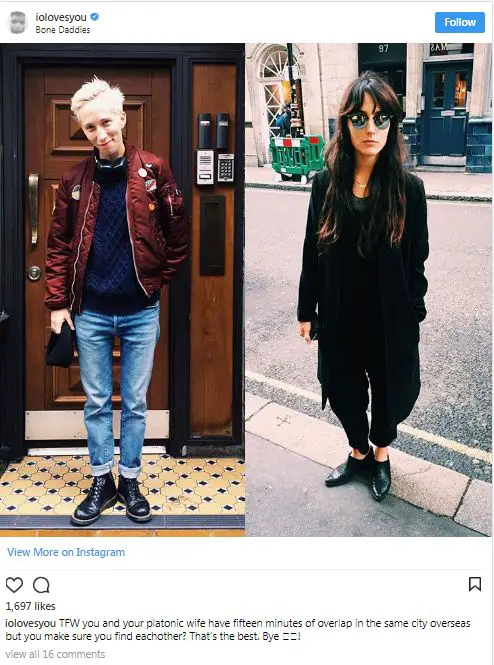 iO Tillet Wright with his wife (Photo: iO Tillet Wright's Instagram)
Don't Miss:- Mark Curry Gay Rumors: Family Of Once Married Actor, Garcelle Is Wife?
Well, after all the constant rumors and gossips about his life and sexuality, it looks like iO has found a right partner for him!
As of 2018, he seems to have diverted his attention from his 2016's platonic wife to another girl whom he proudly calls as "Dreamgirl". He Instagrammed the cozied picture with the girl named Rachel Lee back in September 2018 where iO was sharing the romantic kiss with the beauty editor.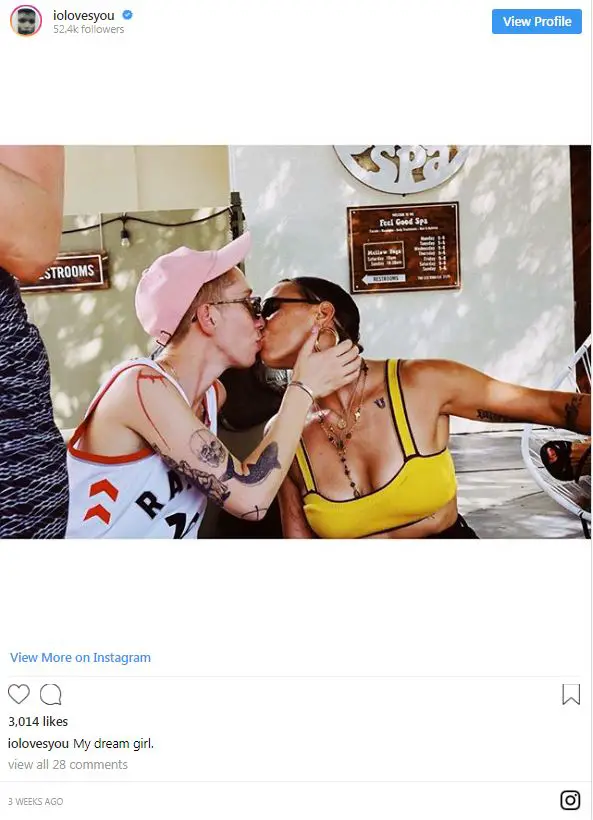 iO Tillet Wright with girlfriend Rachel Lee (Photo: iO Tillet Wright's Instagram)
Well, his Instagram account is filled with the romantic picture of his newest girlfriend Rachel Lee and he seems to be in content with this dating life. On 8 July 2018, he shared an adorable picture on Instagram where his girlfriend was kissing on his neck.
You May Also Like:-  On-Reel Gay Keir Gilchrist Has Dating Affair Going On | Stunning Girlfriend Revealed
Previously, in an interview with YouTube channel StyleLikeU on 26 January 2016, iO opened up about being in a relationship with a girl he described merely as the hottest girl in his school.
He further added the relationship with that high school girl was an intense one, and she showed iO the aspects of being a girl, like shaving your body hairs, using deodorants and dressing up. However, the relationship ended when iO was kicked out of the school and sent back to NewYork.
Bio:-Supportive Parents, Confusing Gender; Darling Days
iO, born as a baby girl on 2 September 1985, has struggled with his sexuality, about being a boy or a girl. However, his parents were always supportive of him and never forced gender-based normalcy.
At the age of six, he transformed into a boy and was living with his supportive mother but when he turned 14, he had to live with his father in Germany. And while he shifted the place, he hit the puberty, he menstruated at the age of 14, and that event forced him to be a girl. He had a head of a man, inside a woman's body and decided to come out as a man.
Read Also:- Openly Gay LZ Granderson Husband To Be, Net Worth At Age 46 - Details!
During his hardship, he was down and even had suicidal thoughts.  Despite his parents' approval of his sexuality, he was isolated among his friends and he was sure that he would not make to 35 years. 
But finally, he found the reason for his existence and found the supporting friends, family and he is making his healthy life to the 33 years. On the world suicide prevention day 2018, he Instagrammed the picture with his friends shouting hardly about his struggle along with promising the people who are going through the hard phase of life.
See Also:- Stevie Ryan Dead At 33! Commits Suicide Just a Week After Talking Depression Over Grandfather's Death
Even his Twitter's description explains him as a He but keeps it simple and calls him iO.
iO's mother had once said to her that everything in life was made up of lines and circles. This led him to take up letters iO, ahead of his real name Tillet Wright.
Similarly, the blogger and writer also released a book of his memoirs, Darling Day: A Memoir, on 12 September 2017, which chronicled her complicated life and the struggles he faced in the society which was full of straights.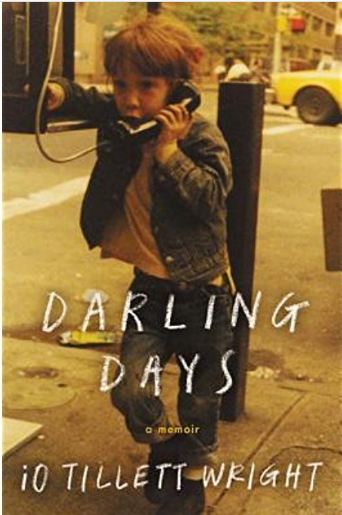 iO Tillet Wright's book which chronicles his life and gender-based struggle he has had to face (Photo: goodreads.com)
iO is the brainchild of the project Self-Evident Truths, which capture portraits of 10,000 US citizens who are not 100% straight and whose sexual orientation is not straight but a bit complicated.
Don't Miss:- House Of Cards' Joel Kinnaman Secretly Turned His Girlfriend Into Wife! is That The Reason Why He Won't Go Shirtless?
The project had 9,563 faces photographed and plans to unveil the photographs in Washington after reaching the goal of 10,000 people.
He has not given up imagining a better world for all people who do not identify themselves as straight and continues to be the voice of those who have been oppressed for years.
Think we're missing something? Do let us know in the comment section below!