Entertainment
Jennifer Westfeldt After Boyfriend/ Partner Jon Hamm, Dating Again?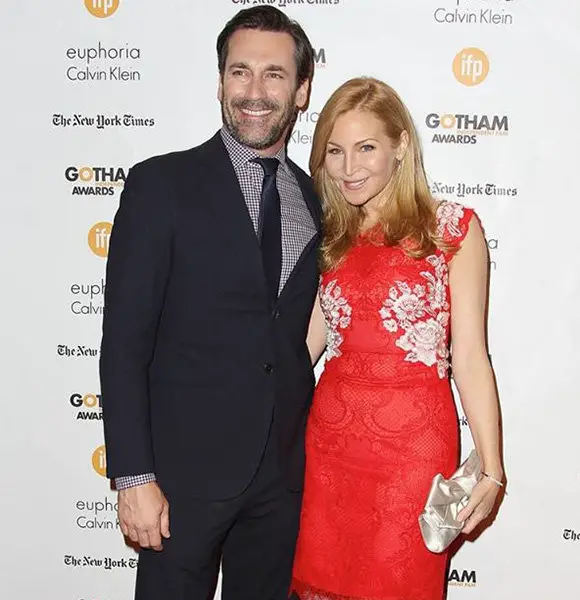 In September of 2015, Kissing Jessica Stien actress Jessica Westfield, age 48, and her boyfriend Jon Hamm called it quits; thus bringing an end to their somewhat tumultuous 18 years of "partnership."
Best known for her acting as well as directing credits in numerous TV shows and movies, Jessica - unlike her former Mad Men Alum beau - has remained relatively low-key since then; both in professional as well as dating front.
Here, we look into the Holding The Baby star's history with Jon as well as her dating life after that.
Grew Tired Of Being Mother To Boyfriend Jon Hamm
Jessica's break up with her The Town actor was years in the making.
Discover:- Glenn Weiss & Jan Svendsen Engaged At Event, Emmy Awards Highlight
One has to go as far back as the late 90's to get a better understanding of their relationship. The pair met each other at the crossroads of their respective lives, in that both were struggling actors in Hollywood.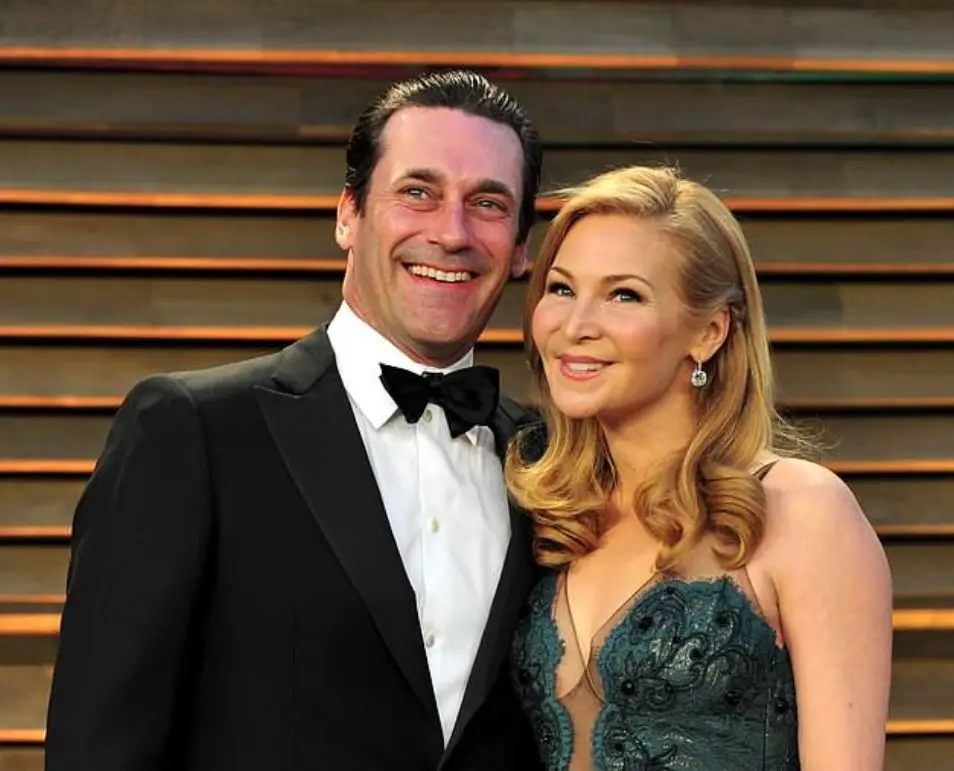 Jessica along with her then-boyfriend Jon attend the 2014 Vanity Fair Oscar Party (Photo:- dailymail.co.uk)
Eventually, both Jessica - who has a reported net worth of $5 million - and John would go on to become household names, with numerous critically acclaimed TV shows and movies added to their respective burgeoning catalog.
By the late 2000's, the latter had already reached new career heights playing a damaged executive Don Draper in the hit AMC series Mad Men.
Jon's newfound stardom proved all too much for him to handle as he struggled with alcoholism. After years of drinking problems, in 2015 the Million Dollar Arm actor enrolled in a rehabilitation facility.
Read Also:- Amanda Fuller's Boyfriend's Lovely Birthday Gift. Plus, Her On-Screen Husband and Married Life
But by then, their relationship was already in trouble waters and on the verge of sinking. And in September 2015, the pair announced their break up in a joint statement. It read:
"With great sadness, we have decided to separate, after 18 years of love and shared history. We will continue to be supportive of each other in every way possible moving forward."
A source close to the couple claimed that John's "party-heavy lifestyle" among other things contributed to their breakup. The said source told ET:
"It's no secret that Jon likes to go out and leads a very party-heavy lifestyle. And Jennifer was just tired of that. She wanted him to grow up … and he never wanted to. She was tired of being his mother."
Not long after, wild rumors surrounding Jessica's break up with Jon began to gain grounds. While some questioned the latter's faithfulness, others stipulated the difference in kids ultimately killed their relationship.
It would take John thanking his ex in his acceptance speech at the 2015 Emmy Award weeks later to defeat the alleged bad blood between the two.
Back To Dating: Former Partner's Brazen Conquests
Since their "amicable split," Jessica's ex-partner Jon has become brazen with his conquests.
Interesting:- Where Is James Holmes Now? Education Background, Parents | Revealed
A little over three years have passed between now and the time of their breakup, but the Missouri native has already dated a host of Hollywood hotties. Some of Jon's famous "hook-ups" include fellow Mad Men co-star January Jones, & actresses Dakota Johnson, Jenny Slate, and Anabella Wallis.
Earlier this year, he got photographed in Los Angeles, enjoying a flirtatious tennis session with a mystery woman. And most recently, the Mad Men star exited the Saturday Night Live after-party with a yet-to-be-identified blonde.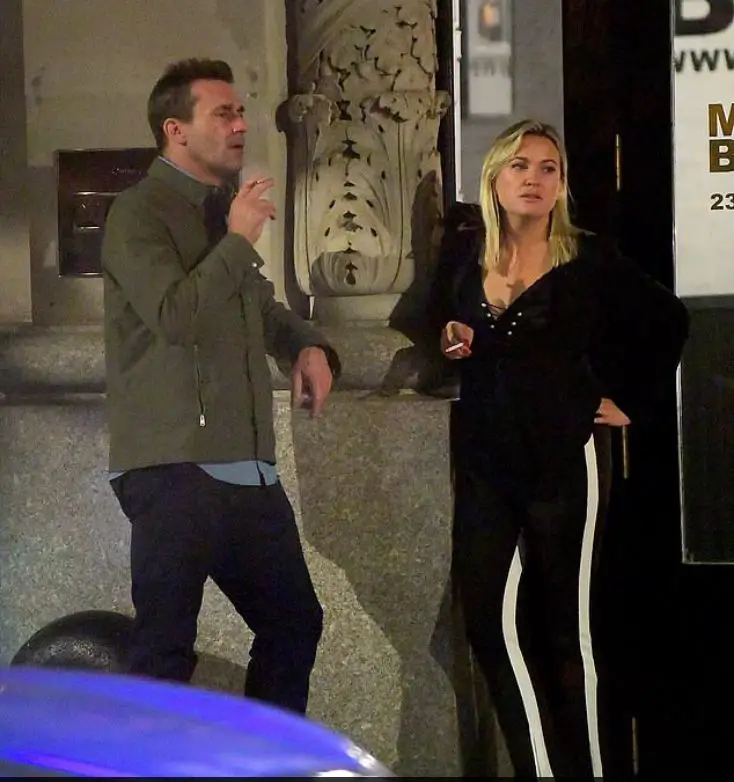 Jon Hamm with the mystery blonde (Photo:- dailymail.co.uk)
By Jon's admission, he can't help but put him out there in the "dating world." In the 2017 InStyle interview, he confessed:
"It's hard. It's hard to be single after being together for a long time. It's really hard. It sucks."
Jessica, on the other hand, hasn't committed herself to another relationship. Either that or the Connecticut native - who partnered with Peter Cambor in Notes from the Underbelly - has mastered the art of hiding her love interests from the public.