John Benét Ramsey is the father of late ... with his first wife Lucinda Pasch whom...and as of now, he is working from home to prevent public...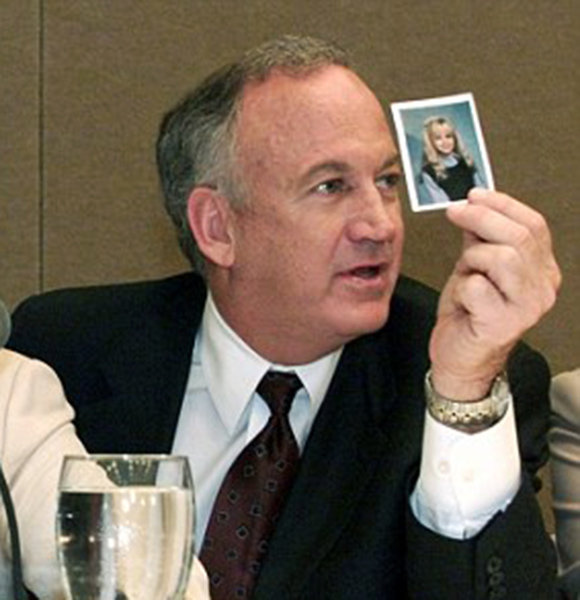 John Bennett Ramsey is the father of late JonBenét Patricia Ramsey, who was cruelly murdered in December 1996 and shockingly at a very young age of six.
Her body was found sexually assaulted along with strangled neck at Ramsey's Colorado home. Following the murder, John and other family members were initially listed as among the murder suspects by the police. But the family was eventually let go from the list in 2008 by Boulder County District Attorney.
In May 2019, a pedophile named Gary Oliva - who is serving time in prison - confessed to killing John Ramsey's daughter JonBenet, but police are still investigating if it's a false or a valid claim.
John Ramsey  Wives, Children
John has been married thrice but has lost two children throughout his marriage. He had altogether three children with his first wife and university love Lucinda Pasch before their eldest daughter died in a car accident at the age of 22 in 1992
 After divorcing Lucinda in 1978, he married his second wife Patsy Ramsey, with whom he shared two children, JonBenet and Burke. Their daughter JonBenet was murdered at the hands of an unknown killer in December 1996.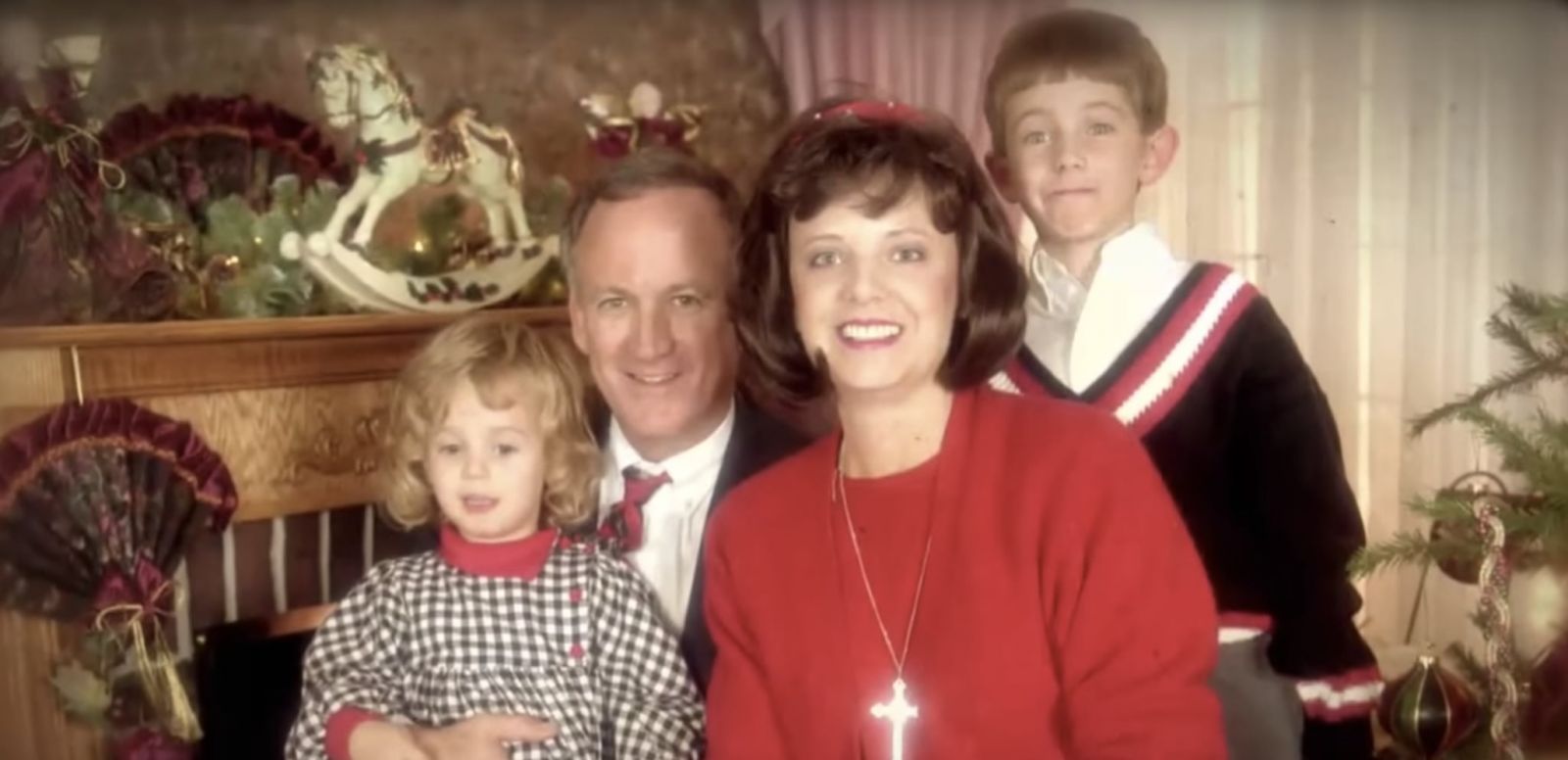 John Ramsey with late daughter JonBenet Ramsey, second wife Patsy, and son Burke Ramsey (Photo: popsugar.com)
Read Also:- John Hagee Wife, Children, Net Worth, Divorce
His spouse Patsy died in 2006 due to ovarian cancer, and in 2011, John married for the third time with a woman named Jan Rousseauxm,  a fashion designer in Las Vegas. Prior to that, he briefly dated Beth Twitty who is the mother of Natalee Holloway, an American teen who has been missing since 2005.
Aftermath of Daughters Death
While the world was shocked and wondering about the identity of the mysterious perpetrator of the heinous crime that was committed on JonBenet Ramsey in 1996, the life of the  Ramsey family had already taken a drastic turn for many worst days to come.
The murder of JonBenet was still fresh, and the investigation was running, but the victim's own family, father John along with mother Patricia and brother Burke were listed among the suspects by police since the dead body of their daughter was found in their home. Not only were John and his family were put on the radar of suspects by the police but also through the eye of the public and media too.
The victim's father, John Ramsey almost thought of committing suicide but let go of the idea due to the support of his wife, who herself was taking drugs to sleep at night to cope up with the loss and accusation. Years later, the Ramseys were informed that the DNA found underneath JonBenét's fingernails and in her underwear was no match to anyone in the Ramsey family. Keeping away such crucial information amid such allegations; was simply unfair.
See Also:- KTLA Anchor Chris Burrous Dies! What Is Death Cause At Age 43
The matter for John Benet's family turned worse when one of the documentaries titled The Case Of JonBenét Ramsey tried to cast suspicion on the victim's brother Burke Ramsey, relating the murder with his childhood scatological obsession. He later went on to sue CBS for the documentary but lost. 
JonBenet's brother, Burke, grew up to be a software engineer, and as of now, he is working from home to prevent public exposure. Even with the time, the family hasn't actually made peace with the murder incident, mainly because they don't have anyone to blame. While the case is still officially open, John Andrew Ramsey, the half-brother of JonBenét's, in an interview with ABC News on 14 January 2021 shared,
"It's been 24 years since JonBenet was killed and I can tell you my father and the family has not lost the will to fight and the will to find the killer." 
Video: John Ramsey and his son John Andrew Ramsey in an interview with Tamron Hall Show on 27 January 2021.
John Ramsey Net Worth & BIO
John sold his millions worth of assets including company shares, boats, and even his house because of the emotional distress after the death of his daughter JonBenet in 1996. His daughter's death left him not only with emotional but also substantial financial turmoil.
In 1996, his net worth was $ 6.4 million. At the time, he was the CEO of Access Graphics, which value grossed over $1 billion in 1996. As of now, his financial status remains unknown. 
John Ramsey was born on 7th December 1943 in Nebraska, USA. He completed his education at Michigan State University and went on to serve as an officer in the US Navy. By 1996, he had already become a successful businessman working for Access Graphics.