Max is an American actor, dancer, and singer...best known for The Young and The Restless as Fenmore Baldwin and in Under The Dome as Hunter May...He was once in a relationship with Modern Family star, Sarah Hyland...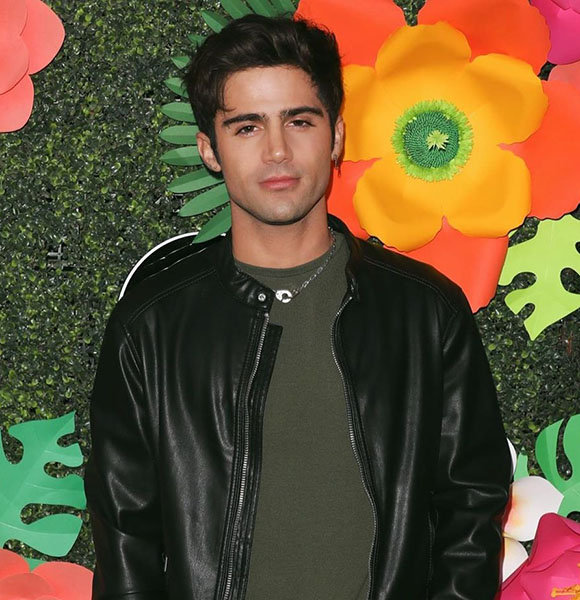 Not many poeple are aware of their dreams and ambitions in life. Max Ehrich is definitely not one of them.
The Hollywood hottie has always followed the creative pursuit and has quite excelled at it.
Max is an American actor, dancer, and singer among other things. He is best known for his roles in The Young and The Restless as Fenmore Baldwin and in Under The Dome as Hunter May. He is also praised for his part in American Princess as Brett.
Short Bio: Age, Height
Max Ehrich was born on 24 June 1991 in the bustling city of Marlboro, New Jersey, USA. He grew up in a family of four consisting of his father Bruce, mother Rhonda Green and brother Matthew aka Matt. His brother is not involved in the entertainment industry and works an investment banker.
Regarding the dashing dancer's measurement, Max stands at a height of 5 feet 7 inches (1.7 m) and maintains a minimal weight of 61 kgs. 
Education & Career
As for his education, Max attended Marlboro Middle School, where his mother was a middle school teacher. However, during his time in school, he also trained at the local dance school, Dance Attitudes, in New Jersey.
After completing his sophomore year, he transferred to a Performing Arts School in Manhattan, New York. Max put a stop to his education and focused on his career after acquiring his high school diploma.
Max started his acting career with the role of Henry in a short film titled One Easy Job in 2004. He has since then lent his talent in numerous movies and TV shows. He made his TV debut with Ugly Betty playing the part of Randy in 2008.
A talanted Actor:- Nathan Fillion Married, Girlfriend, Gay
With his almost a decade old career, he has certainly made himself a recognized personality on the screens and hearts of fans globally. The fame has certainly brought a change in the actor's life along with incredible financial gains. Max is estimated to have a net worth in the range of a few million. 
Is Max Dating? Who Is Girlfriend?
Max, a handsome hunk, has a long list of past lovers. 
He has been linked with Modern Family star, Sarah Hyland around 2007. They were reportedly high school sweethearts while at the Performing Arts School in New York. Sarah is credited as the one who convinced him to get an agent. The same agent later helped him land roles in Ugly Betty and High School Musical 3.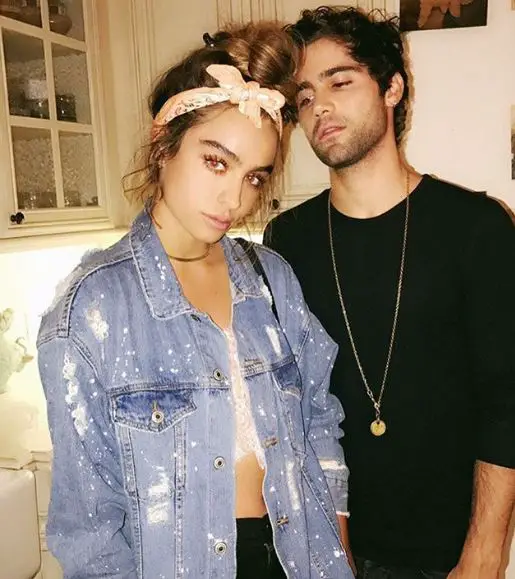 Max with girlfriend Sommer Ray in 7th of October 2017 (Photo: Max Ehrich's Instagram) 
How and why the pair parted ways is not revealed but what's known is that Max soon moved on with his life after the split.
In 2009, Max was in a relationship with British actress Jemma McKenzie-Brown. The pair met at the set of High School Musical 3. However, living in separate countries, the distance obstructed their romance, and they parted ways in 2011. 
The list keeps on going with big names in the entertainment industry such as Jennette McCurdy, Miranda Cosgrove, Veronica Louise Dunne, and Bella Thorne. 
Multiple Relationships :- Nettie Stanley Bio, Kids, Net Worth, Husband
His latest romance was with the model and YouTuber, Sommer Ray. Towards the end of 2017, Max's social media hinted that the actor was in an affair with the Czechoslovakian model, but it is unclear if they are still a thing or separated.
But, judging by his Instagram feed, the actor appears to be single as of 2019.
Bisexual? Gay? 
Back in early 2013, the interwebs were filled with rumors of the handsome actor being gay. These accusations were fueled by his friendship with Chris Colfer.
Chris is an American actor, singer, and author. He rose to fame with the portrayal of Kurt Hummel on the TV show, Glee. 
However, the rumors turned out to be just that, baseless accusations. Max and Chris were nothing but bros. This was later confirmed when Chris got in a relationship with another actor, Will Sherrod.