Entertainment
Narvel Blackstock Divorce Story With Wife! Wrecked Married Life
Life is too small to live in misery! Thus, it's better for both the person involved in the relationship, to end the association on a good note than leading a life, suffering.
It seems that the television producer, Narvel Blackstock has embraced the above statement in his life, as he chose to quit his married life and remain friend with his former partner. Well, has he moved on in his life after the failed marriage? Let's read to find out!
Twice Married; Married Life End In Divorce 
Narvel Blackstock professionally knew his former wife Reba McEntire, an American singer, first, as he was her manager. The professional ties soon turned romantic, and the couple tied the knot after knowing each other for nine years.
Narvel Blackstock got married to Reba McEntire back on 3 June 1989, and the wedding vows were exchanged on a boat in Lake Tahoe. When the pair returned from their honeymoon, Reba discovered that she was pregnant and the duo welcomed a son, Shelby Blackstock together in February 1990.
The couple's only child, Shelby is a successful Indy car racer.
See Also:- Pixie Lott & Boyfriend Engaged! Super Hot Fiance Liked It & 'Put A Ring On It'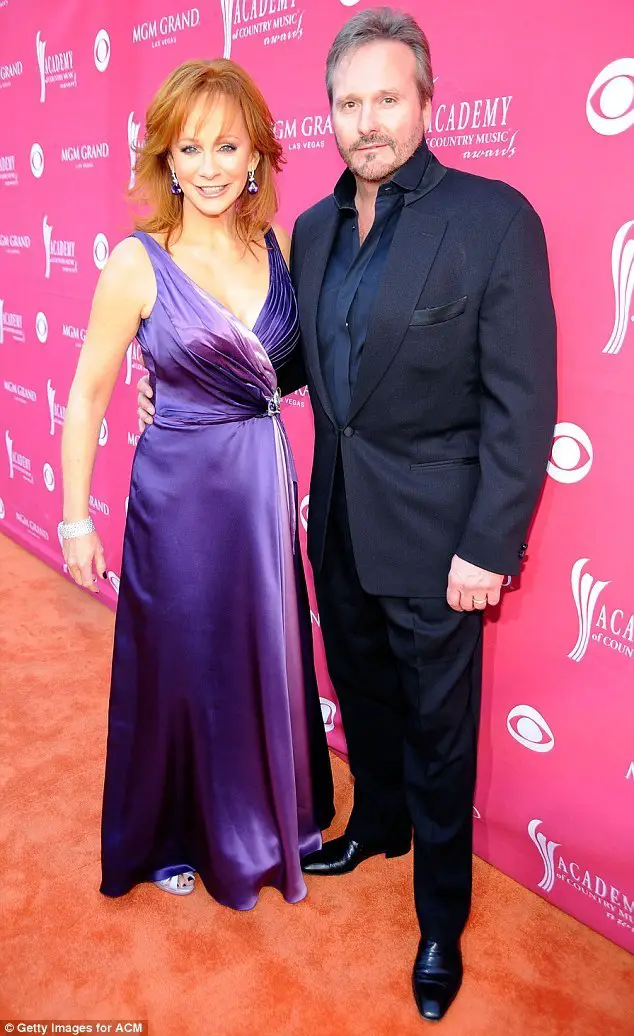 Narvel Blackstock with ex-wife Reba at the Academy of Country Music Awards in Las Vegas in 2009 (Photo: dailymail.co.uk)
But their marital union could not last more than 26 years, and the pair announced their separation on 3 August 2015. The duo was living separately for months before a joint statement was released which said,
"Despite this being the end of their marriage, they continue to support each other. They have worked together for 35 years and will continue to do so. They have asked that you respect their privacy during this time."
Moreover, the former couple ended their marital life in divorce on 28 October 2015. However, Reba confessed that she did not want the divorce at all in an interview back in March 2016.
"The divorce was not my idea. I didn't want it in any shape, form or fashion. So it was really hard to make the adjustment, when someone's not happy. I just want everybody to be happy in their lives, because our lives are too short to be miserable."
Further, she shared that her faith in God helped her to get through the pain of separation.
"The thing that got me through this change in life, is number one, God. I prayed every day to help me have the strength to move one foot in front of the other, and continue on with what I'm supposed to be doing … and then with my team … and my friends, my family, my girlfriends."
 She added,
"You know, you just got to have a great team of people around you that you love, and they love you, and I'm very blessed to have those people. I thank God for it all."
Despite the divorce, the couple remained friends and even shared pictures of meetings on the social networking sites. She thanked for all the sweet messages while sharing that she and Narvel have always been friends.
Don't Miss:-  Jamey Johnson Age 43 Really Divorced Wife For Sake Of New Album?
The divorce with Reba happens to be Narvel's second experience, as previously he was married to Elisa Gayle Ritter.
He married Elisa on 30 March 1973, and together they share three children, two daughters, Shawna Rene Blackstock, and Chassidy Celeste Blackstock and a son Brandon Blackstock. However, the duo's relationship could not last long and officially they ended their marriage on 31 March 1988.
Moreover, the separation of Narvel and Reba surprised many, and following the divorce, Reba had mentioned that adjustments are pointless when one is not happy. Soon her statements became clearer when Narvel seemed to move on from his failed married life within months of divorce finalization.
Dating Ex-Wife's Closest Friend, "Laura Stroud"; Ready To Married Thrice? 
After ending the married life in 2015, Navel, aged 61 reportedly started dating a real estate agent, Laura Stroud, ex-wife's closest friend.  Laura, who deals the luxury homes in Nashville, is usually featured on his ex-wife's Instagram.
You May Also Like:- Guy Penrod, Wife & Their Spectacular Family Of 8 Children | Love Everywhere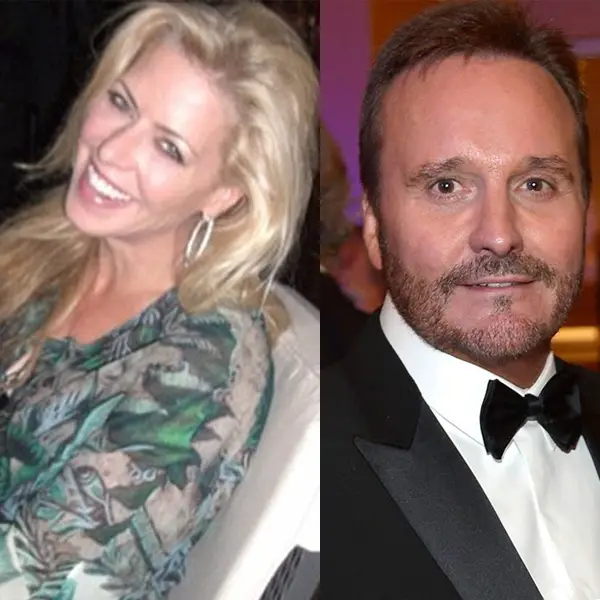 Narvel Blackstock, girlfriend Laura Stroud
Similar to Narvel, his ex-wife, Reba has also moved on from her failed married life. She has been dating businessman and photographer, Anthony Lasuzzo since earlier 2018. The glimpse about their love-story came to light after Reba Instagrammed the picture of them hiking together.
Read Also:- Ricky Wilson Found Wife-To-Be? Meet Stylist Girlfriend/ Partner
While Reba is busy wishing her new-beau on Valentine's day, her ex-husband seems to be ready to take the wedding vows for the third time.
A Nashville country source to Page Six even claimed that the couple is very serious about each other and they could also escalate their relationship via nuptial.
"They are very serious. It's unclear when they started dating. The word on the street is that they're getting married."
The truth behind the rumored relationship of Narvel and Laura remains limited to stories, as no further reports of the rumored couple have surfaced the media. Neither, Narvel nor Laura have commented upon the stories claiming thier romantic association; thus, it would be a moot attempt to arrive at any conclusion. 
Don't Miss:- Olly Murs Dating Status Now: Who Is Singer's 'Troublemaker' Girlfriend?
Moving on from his personal life to his career, Narvel is known for producing projects like Forever Love, Secret of Giving, Blake Shelton Live: It's All About Tonight,  Blake Shelton's Not So Family Christmas, Malibu Country, and  Kelly Clarkson's Cautionary Christmas Music Tale.
With the passion and dedication towards his work, he must have accumulated a hefty net worth which is yet to be disclosed in figures.