Entertainment
A Closer Look Into Phylicia Rashad's Professional And Personal Life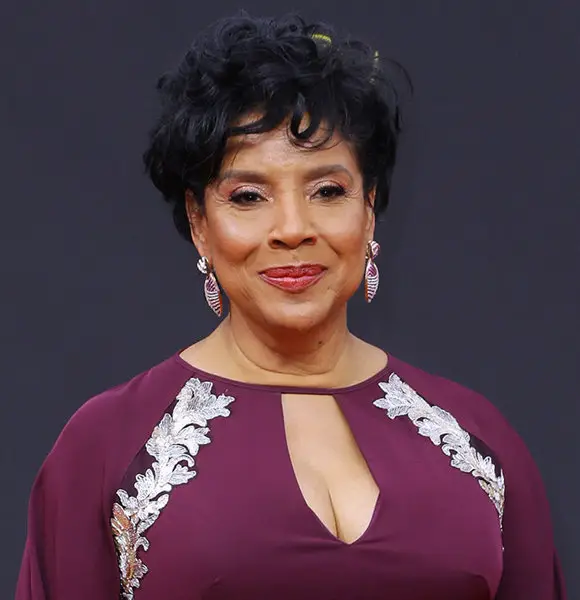 Quick Information
Date of Birth Jun 19, 1948
Nationality

American

Profession

Actress

Birth Name

Phylicia Ayers-Allen

Zodiac Sign

Gemini

Ethnicity/Race

African-American

Father

Andrew Arthur Allen Sr.

Mother

Dr Vivian Elizabeth Ayers

Brother/s

Hugh Allen, Andrew Arthur Allen Jr

Sister/s

Debbie Allen

Son/s

William Lancelot Bowles III

Daughter/s

Condola Rashad

Relationship Status

Single

Divorce/Split

Yes (Thrice)
Phylicia Rashad, a multi-talented American actress and stage director, publicly expressed her allegiance to her work husband, Bill Cosby, which has stirred great uproar. The actress has hit the headlines because of her public tweets praising the court system! 
Phylicia Rashad's On-screen Husband In Trouble?
Bill Cosby's 2018 sexual assault convictions for drugging and abusing Andrea Constand in her own home in 2004 were reversed by the Pennsylvania Supreme Court. In addition, his case will not be pursued in the near future, according to the ruling.
As the decision sparked a barrage of reaction in Hollywood, his co-star, who stayed by him, received her fair share of criticism.
Rashad, who plays his on-screen wife, has publicly expressed her support and concerns for the actor, and this is causing her a great deal of distress. Why? Well, the backlash began with her outrageous tweets celebrating the court's decision regarding her on-screen husband Cosby's favor.
Pretty obvious for the backlash to flood in; being recently chosen Dean of Fine Arts at Howard University, she had to write a note to students and parents apologizing for the tweet that sparked outrage.
She wrote, 
"My remarks were in no way directed towards survivors of sexual assault. I vehemently oppose sexual violence, find no excuse for such behavior, and I know that Howard University has a zero-tolerance policy toward interpersonal violence."
To get down to the point, Rashad was named dean of Howard University's College of Fine Arts on July 1, 2021, and her appointment began on that date. It was a lot easier for her because she was a Howard University graduate herself!
Find more about Bill Cosby's case - Bill Cosby's Sexual Assualt Case Concluded As Mistrial; Prosecutors Vow To Come Up With A Retrial
Where It All Started 
Phylicia Rashad graduated in 1970 with a Bachelor of Fine Arts degree from Howard University. She was first known for her talents through her Broadway credits, and later, she moved on to become part of the famous hit from the 1980s, The Cosby Show,  where she played the character of on-screen husband Bill Cosby's on-screen wife. 
Now she is moving back to her roots, by being the best pick for the position. 
According to Howard University President Wayne A. I. Frederick, Rashad is best fitted for the responsibility, and he expresses his opinions by stating- 
"I can think of no individual better suited to take on this role than Ms. Phylicia Rashad...Given Ms. Rashad's reputation as well as her capabilities and impressive list of accomplishments, she will undoubtedly empower the college to transcend even our incredibly high expectations..."
He further adds by saying- 
"Under her leadership, Howard will continue to inspire and cultivate the artists and leaders who will shape our niche and national cultures for generations to come." 
During an interview with the Washington Post, she expresses- 
"I would like to see the work that was established during my time blossom again with a new thrust...I would like to see a program contemporized without losing knowledge... I would like to see the College of Fine Arts not only reestablished, but see it exulted"
Rashad declares that working with the administration, staff, and students to re-establish the College of Fine Arts is a privilege.
Further, Rashad is the first black actress to win the Tony Award. She has several other awards, such as the BET Honors Theatrical Arts Award, Drama Desk Award, Chicago Shakespeare Theatre's Spirit of Shakespeare Award, People's Choice Awards, and many more. Also, she was inducted into the Theater Hall of Fame in 2016. 
Sister Who Is Equally Talented
Phylicia Rashad is not the only talent of the family. Rashad is the daughter of a Pulitzer Prize-nominated artist, poet, and publisher mother- Vivian Ayers, and an orthodontist father- Andrew Arthur Allen. Her family also includes three siblings a Jazz musician brother- Andrew Arthur Allen, Jr, a real estate banker brother- Hugh Allen, and a 3x Emmy Award winner sister- Debbie Allen. 
Further, Rashad hosted the celebration of KC Honors which was awarded to her sister Debbie Allen airing on CBS-TV. Phylicia shared the news through her social media on May 07, 2021. Similarly, on May 24, 2021, Rashad shared a series of pictures from her sister's awarding event alongside her family members. 
Who Is Phylicia Rashad Married Too? 
After graduating from Howard University, Rashad married a dentist, then-husband William Lancelot Bowles, Jr, on the 13th of May, 1972, and had a son, William Lancelot Bowles III. But their marriage ended in divorce in 1985. The reason behind their split is still kept under the wraps by both Rashad and her ex-spouse.
She then went on to marry the original lead singer of the band Village People, Victor Willis.
You May Like:- Little Richard Now In 2018; Gay Man Who Denounces Queer Relationships
Rashad met Victor during the run of The Wiz in 1978. Later on, their relationship became a sour one, and the couple split in 1982. After that, Victor got into a relationship with his now-wife, Karen Willis. She is a lawyer and an entertainment executive. The couple got married in 2007. 
Further, she gave love another chance and married her ex-husband, who was a former NFL wide receiver and sportscaster Ahmad Rashad on December 14, 1985.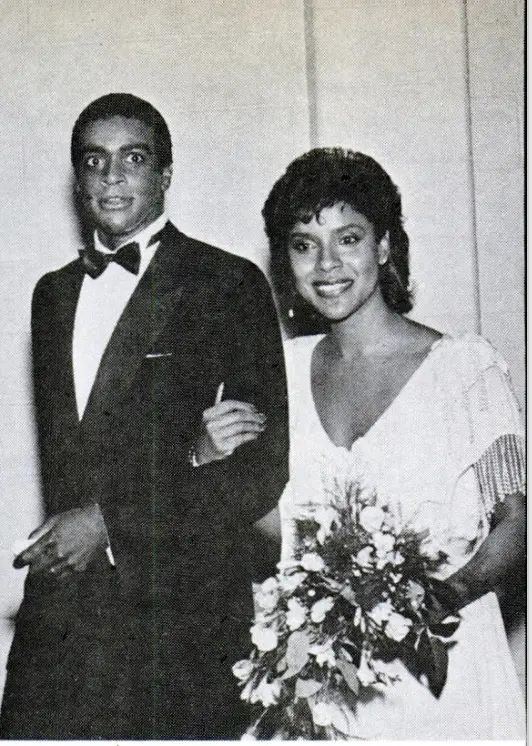 Phylicia Rashad with her ex-husband Ahmad Rashad during their wedding (Source: Crystal R. Sanders)
It was her ex-husband Ahmad who went on to purpose Phylicia Rashad on national TV. It all happened during the halftime show of NBC`s Thanksgiving Day broadcast of the game between the Detroit Lions and the New York Jets. 
They welcomed their child Condola Phylea Rashad on December 11, 1986, in New York.
The couple spent their life together for over 15 years, and they decided to call their marriage off in 2001. After the split, her ex-spouse married two more times.
See Also:- Danny Pintauro Got Married And Turned His Boyfriend Into Husband; Wedding Ceremony At its Best
Since facing three divorces, Phylicia hasn't been involved in any relationships, whether dating or marriage. And it seems like she is done with relationships and husbands. 
During a chat with OWN TV, she said she doesn't feel like she has been married once, even if she had three husbands in the past. She exclaimed- 
"And if it's not working out, then you need to stop..."
Daughter Following Her Footstep
Like her mother, Phylicia Rashad, Condola Rashad is also an American actress known for her Broadway stage work. She is one of the youngest performers to receive many nominations. Condola received many critical acclaims as she co-starred along with Orlando Bloom on Broadway in Shakespeare's Romeo and Ju­liet.
You Might Enjoy:- Sally Dexter Is Not Married! She's Fine Living With A Partner
During her short career as a Hollywood celebrity, Condola has been nominated for two Tony Awards already and has had a re­curring role on NBC's Smash. Also, she starred with Queen Latifah in the 2012 TV remake of Steel Magnolias. Since 2016, she has been lending her acting skills to the drama series Billions.
Further, in 2009, Phylicia's daughter received the Theatre World Award for Best Debut Performance in Ruined.