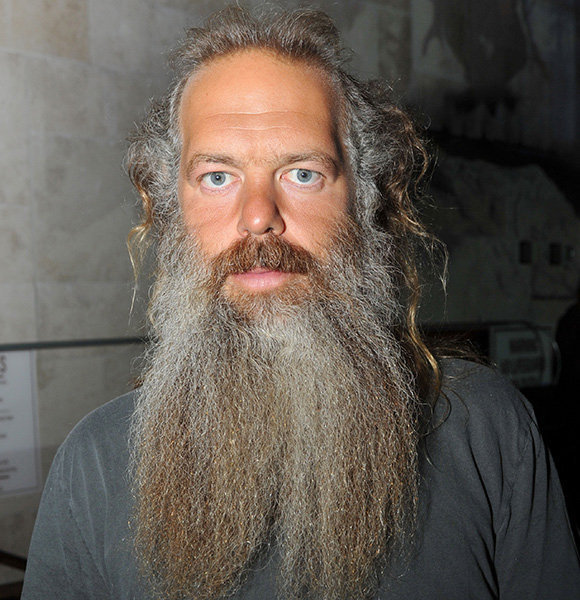 Credited with ushering the rap music into the mainstream, Rick Rubin is a revered music producer as well as a respected label head.
With his signature unkempt white beard and a recluse-like existence, the co-founder of Def Jam Recordings' personal life is one aspect that doesn't get the same attention.
Essential Details - Age, Height & Family
Born on 10th March 1963 in New York's Long Beach to a Jewish family, Rick's father Michael Frederick was a shoe wholesaler while his mother Linda Frederick was a housewife.
As a teenager, the renowned music executive - who stands at the height of six feet - took up guitar lessons and eventually went on to perform at the prestigious NY club CBGB with his punk rock outfit Pricks.
While studying at the New York University, he founded Def Jam Recordings and released his group Hose's first single in 1984. Though the record was a mediocre success, it served as a platform where he met his business partner Russell Simmons.
Net Worth Today
Together with Russell, Rick went on to create a legacy, which later became a benchmark for aspiring music executives in - not just Hip-Hop - but all of music history.
Public Enemy, Run DMC, Beastie Boys and later Jay-Z, Rihanna & Red Hot Chilli Papers are some of the few acts signed to him. His catalog as a musician is just as impressive, with production credits in records of Jhonny Cash, Eminem, Adele, Neil Diamond, and Lady Gaga. 
Either Rock or Punk, or Country, or even Rap -- there's not a genre of music which Rick didn't master. Speaking of his ability to float from one sound of music to another, Eminem once lauded:-
"I'm a huge fan of Rick and how he's able to dip in and out of different genres of music and master all of them."
The eight-time Grammy winner's $250 million net worth today is a measure of his success as shrewd business acumen and genius musicianship.
Married - Wife & Children
Rick's relentless work ethic meant that he would face a tough time adjusting to married life. Lucky for him, he is yet to turn his girlfriend into a wife. He and his girlfriend Mourielle Hurtado Herrera are dating since 2010. Mourielle is a former model/actress, who's now practicing farming in Malibu.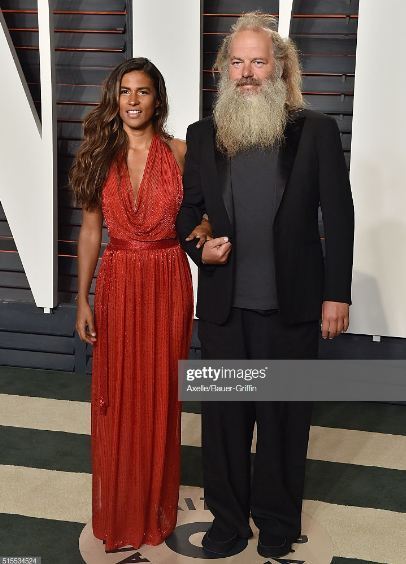 Rick Rubin attends the 2016 Vanity Fair Oscar Party with his girlfriend, Mourielle Hurtado Herrera (Photo:- gettyimages.com)
The lovebirds of almost nine years welcomed their first kid, a baby boy in February 2017. Now, that Rick recieved his first taste of fatherhood, he is likely planning on having more children.
However, he and his wife prospect have a long way to go before thinking about expanding the family. Heck, it might not make the top of their priority list at the moment -- perhaps, getting married trumps everything else.