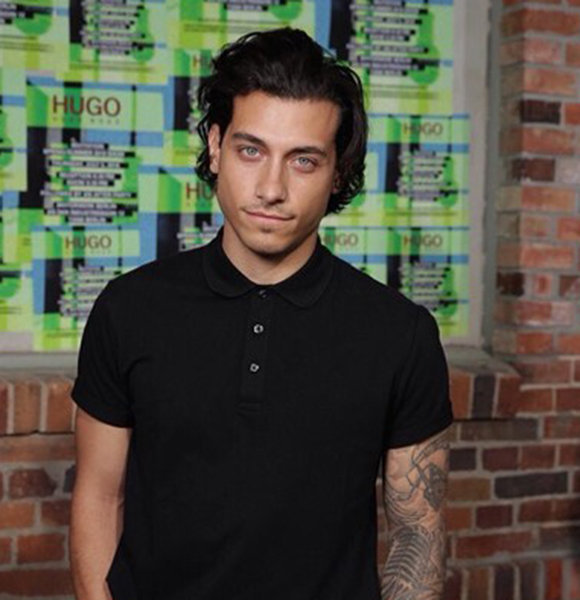 It rarely happens that a person wants to become a musician and ends up being an actor. Rob Raco is amongst the few whose life imitates the same story.
Passionate in music, Rob found love for drumming from a very tender age. Following the same, he also traveled to various places recording and performing songs with different Canadian music groups.
However, fate had another plan for him. A great musician to be paned out as one of the most talented actors in the film industry, let's know more about his journey from being a musician to an established actor.
Dating, Married, Or Gay?
Rob Raco flipped a lot of people with his gay romance in the hit TV series, Riverdale. But, in reality, there is even a more prominent topic to be concerned about.
Popular TV Celebrity:- Annie Ilonzeh Husband, Dating, Family, Net Worth
Though the Riverdale actor is not gay, he is not a single guy either. He is hooked with longtime girlfriend Ella Purnell with whom he has been dating since March 2019.
Just like Rob, Ella is also making her way into the showbiz. The two are yet to pair together in a movie, but off the screen, they pour out love with frequent Instagram posts of each other.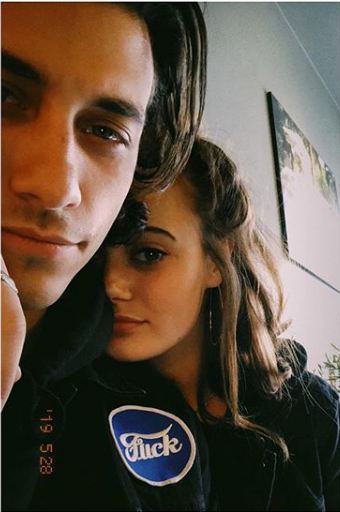 Rob Raco with girlfriend Ella Purnell in June 2019 (Photo: Rob Raco's Instagram)
Looking at the chemistry, they possess together; it seems like they might even end up getting married to each other.
Age, Family, Height
Rob Raco was born to parents: John - a civil engineer and drum builder -  and Linda - a visual artist and teacher in Windsor, Canada. The drummer is the youngest in the family of four with an elder sister named Argelia.
As a teenager, the 29-year-old was meticulous with the drum stick in his hand. He could drum for hours and never get tired with it. However, things took a turn for the good in his life.
Family Man:- Jason Butler Harner Married, Gay, Partner, Net Worth
Rob - height 5 feet 9 inches (1.75m) - moved to Los Angeles to become a professional musician but inclined in acting instead. During his time in Los Angeles, the drummer trained with the legendary acting guru Eric Morris.
Much to his surprise, what looked like a fluke landed him a role in the 2014 TV series, My Crazy Love. Now, he is a renowned face in the acting industry.
Net Worth & Movies
2019 is going to be the breakthrough year in Rob Raco's acting career. The Canadian star is hitting the theaters with the full-throttle with four upcoming movies Archons, Occulta Metu, Perpetual Motion, and Glass Doors.
Even though he started late in the acting business, the Throb star has already made a significant contribution in the industry with 20 acting credits to his name.
Though his salary numbers suggest the usual average actor's salary of $49,923, there is more to it than that. He is a specialist in drumming with a custom drum manufacturing company Essex Country Drums and an established actor with recurring opportunities in various movies.
Considering all these ventures, Rob has accumulated a decent net worth for himself.