Entertainment
Ronan Farrow Parental Clash! Frank Sinatra Real Father, Woody Allen Claims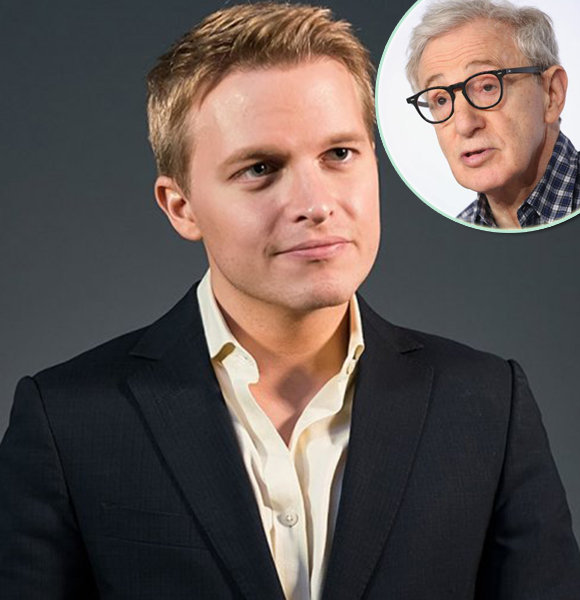 American Journalist Ronan Farrow is famed for his controversial article for New Yorker in 2017. The report helped bust the Harvey Weinstein sexual abuse allegations. The lawyer/ journalist was awarded the famed, Pulitzer award in 2018 for his part in bringing out the previously undisclosed ugly side of Hollywood.
Farrow hasn't only dealt controversy in his professional life; there has also been hype over the award-winning journalist's father's identity. One of the most talked about aspect of Ronan's personal life has been the claims and counter-claims about his father.
Also attached to the report is Ronan's bio-related info along with parents details!
Who Is Ronan Farrow's Father: Woody Allen or Frank Sinatra? 
Until 2013, it was always thought that famous director Woody Allen was the father of the Yale School law graduate, Ronan Farrow. The acclaimed director had been with Ronan's actress mother Mia Farrow since 1979, and Ronan was born on 19 December 1987. Later, Woody separated with Ronan's mother in 1992. A pretty straightforward identity of parents, it seemed.
Don't Miss:- Mark Levin Married and Separated! Personal Life Status Now?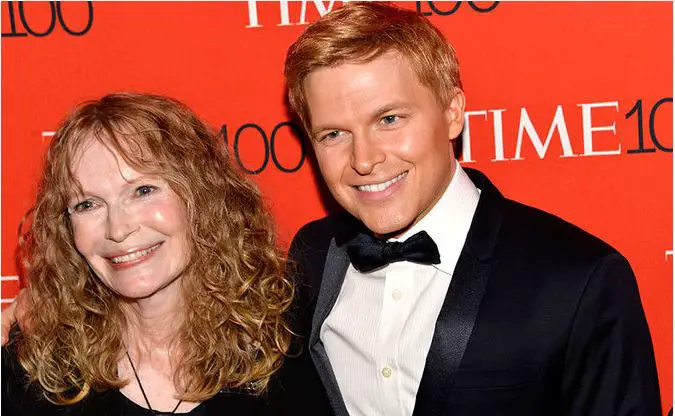 Ronan Farrow with his mother Mia Farrow (Photo:smobserved.com)
But things took an ugly turn when Mia Farrow sparked rumors flying about her son's father with just one word, "possibly," during an interview.
Asked bluntly if the deceased actor, Frank Sinatra could be the father of her handsome son, Ronan, Mia dropped a bombshell and replied "possibly" during an interview with Vanity Fair magazine in November 2013. 
This led the tabloids into a frenzy with many establishing links between Frank Sinatra and Ronan, the most striking of which was the pair of blue eyes both shared. The debate about Ronan's kept waging with many weighing their views on the matter.
You May Also Like:- Jonah Hill Brunette Girlfriend; Girl He's Dating Is Stylist - For Real!
In spite of all the furor surrounding his father's identity, Ronan, who had worked for Obama administration as a special advisor, saw a funny side to the debate. He playfully tweeted stating all Americans could possibly be the children of Frank Sinatra, given Frank Sinatra's playboy image and numerous flings with women.

Ronan Farrow tweets about alleged father, Frank Sinatra (Photo: Ronan Farrow's Twitter)
Woody Allen also weighed on the matter and wrote in his Times Column that Ronan could be Frank's son due to the similarity in the facial structure between the legendary singer and Ronan. He wrote in 2014:
Is he my son or, as Mia suggests, Frank Sinatra's? Granted, he looks a lot like Frank with the blue eyes and facial features.
However, Frank Sinatra's daughter, Tina Sinatra in 2015, denied the possibility of Ronan being her half-brother by claiming that Frank Sinatra had already gone through vasectomy in 1987 when Ronan was conceived. 
Later in the same year, American novelist James Kaplan's bio of Frank Sinatra, Sinatra: The Chairman, claimed that Frank was inconceivable during the time Ronan was conceived. In the biography, it is stated that Frank was then suffering from a bowel condition Acute Diverticulitis, which had rendered him sexually inactive and impotent when Mia got pregnant with Ronan.
 And with Ronan denying to undergo the DNA testing to determine about his father, the saga about the identity about his father rumbles on.
Father Turned Brother-In-Law; Defends Mother And Sister Against Brother
Ronan's complicated relationship with father is not limited to paternal identity. In 1992, Woody Allen, his father was involved in a relationship with his sister, Soon Yi Previn, the adopted daughter of Mia Farrow. The uncommon relationship led to an acrimonious divorce saga between Woody and Mia, with the couple separating in 1993. What's more, Woody married with Soon Yi Previn in 1997 and have been together ever since. 
In 2012, Ronan tweeted a sarcastic tweet on the occasion of father's day and addressed Woody Allen both as his brother-in-law and father. 

Ronan Farrow tweets on Father's day with metaphorical reference to Woody Allen, who married his sister (Photo: Ronan Farrow's Twitter)
Later in 2018, Ronan addressed Woody as his father legally, ethically and personally-straying away from the word biologically; but didn't shy away from talking about sexual abuse allegations his sister, Dylan Farrow, made against their father, Woody. He was quoted by PerezHilton talking about his father:
"Woody Allen, legally, ethically, personally was absolutely a father in our family. And of course, any family affected by sexual abuse will tell you that's a part of what makes the issue so devastating."
However, the constant naggings about his father have not seemed to slow down the up and coming journalist. The host of the segment, Undercover with Ronan Farrow on NBC's hit program Today, Ronan is still uncovering the truths that have remained hidden for far too long. Only time will tell if his father's truth will be uncovered, whether by him or someone else. 
See Also:- Dominique Fishback Bio: Age & Parents To Boyfriend & Dating Of Night Comes On Star
Similarly, when Ronan's brother, Moses came forward with an essay accusing his mother Mia of abuse and also rejecting the claims of Dylan that she was molested by Woody Allen; Ronan came to the defense of his mother and sister, Dylan Farrow releasing a statement on Twitter.
In the tweet posted on 24 May 2018, Ronan praised his mother and even mentioned that Dylan's accusations were not without evidence.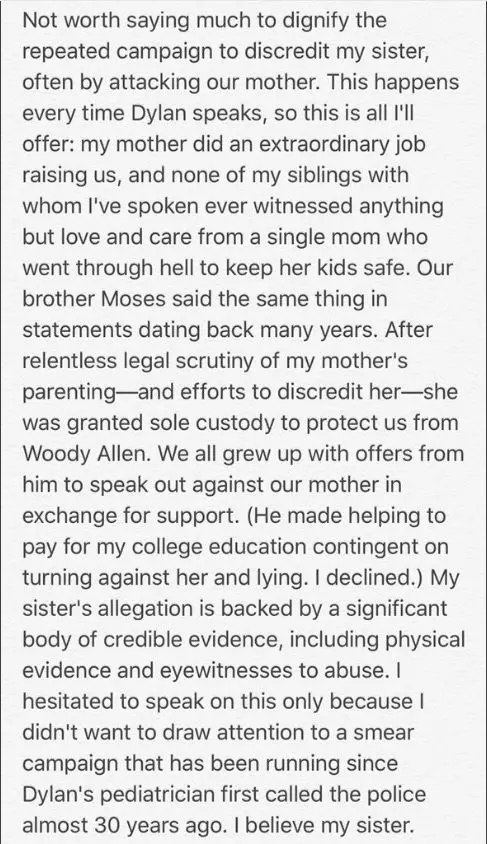 Ronan defends his mother and sister against accusations by brother, Moses Farrow (Photo: Ronan Farrow's Instagram)
In the meanwhile, Ronan's bio suggests that he along with Jane Mayor recently presented a report on allegations of sexual misconduct against President Trump's nominee to the Supreme Court, Brett Kavanaugh.
Further, Ronan recently came forward in April 2018 to confirm that he is a part of the LGBT and is supposedly dating screenwriter, Jon Lovett. However, the two are yet to confirm their relationship.