Tanya Tucker reasoned for never getting married by...list of husband prospect includes the likes of...has three children with...turned 60 years of age in...summons a net worth of...stands at the height of...best known for songs such as...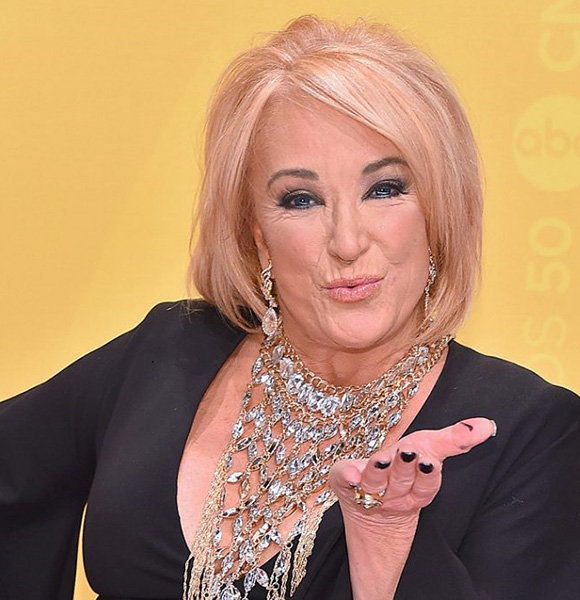 Country musician Tanya Tucker is an anomaly. Not only did she successfully transition from a star child performer to a full-blown mature artist, but also forged a legendary career while doing so.
Call it the price of fame or a series of misfortunes but Tanya's love life never lived up to the glitz and glamour of her illustrative musical journey. Read along to learn more!
Married, Husband & Children
To get a better gaze into Tanya's love life, one has to back as far back as to the late-70s. Barely into her 20s at the time, she fell for singer Glen Campbell, who was fresh off his divorce from his third wife.
Adored by fans and publications alike, Tanya and Glen were the "it" couple. But, the latter's high-profile divorce coupled with substance abuse issues took a toll on the lovebirds' relationship. By the early-80s, the duo had parted ways.
While Glen went on to get married for the fourth time following the split, Tanya never enjoyed the similar privilege.
Found Partner After Parting Ways:- Samin Nosrat Married, Husband, Family
Despite the separation, the Love's the Answer hitmaker maintained close relation with her once-husband prospect. When Glen passed away in 2017, she released a song titled Forever Loving You in his memory.
Continuing in the search for a husband, Tanya crossed paths with actor Ben Reed. Over time, the duo became parents of two children Presley Tanita (b. 1989) and Beau Grayson (b. 1991).
In 1999, Tanya welcomed her third child - a daughter named Layla LaCosta - with musician and on-and-off partner Jerry Laseter.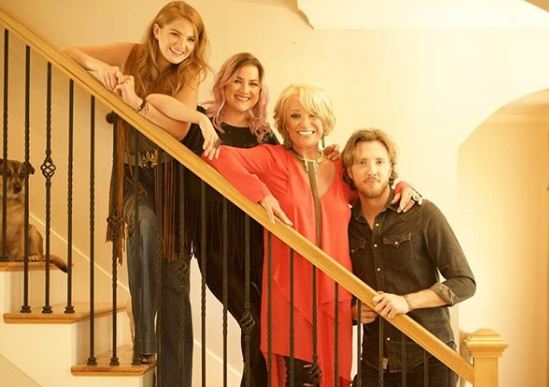 Tanya Tucker with her kids Presley, Beau and Layla together for a family snap circa 2018 (Photo:- Tanya Tucker's Instagram)
Despite sharing children with both Jerry and Ben, Tanya didn't pursue a married life with either. By her admission, her fear of going through divorce contributed to the decision. In many ways, music was the only constant passion of her life.
Net Worth, Songs & Tours
At age 13, Tanya captivated the ears across the US with her chart-topping 1972 single Delta Dawn.
Signed to Colombia Records, she dropped a plethora of several generation-defining songs. What's Your Mama's Name, Goin' Down, Blood Red and Would You Lay with Me (In a Field of Stone) being the most memorable from the 70s. Feel Right and One Love At A Time are her other notable hits from the 80s.
By 2018, Tanya had released over 25+ studio albums excluding ten compilation projects. Her tours, more than anything, showcase the singer's true talents as a performer. No wonder, the Tuckertime Records founder is a booked and busy act even in 2019.
Fellow Country Star:- Miranda Lambert Wedding, Husband, Boyfriend
A Country Music Hall of Fame inductee, Tanya boasts a reported net worth of $60 million.
Age & Height
According to Tanya's birth of date (10/10/1958), Tanya turned 60 years of age on 10th October 2018. A native of Seminole, Texas, she stands five feet and seven inches (1.70 m) in height.
Gifted with sweet vocals, Tanya performed at the Arizona State Fair as a kid.
When her family moved to Las Vegas because of her dad's construction job, she further created buzz as a singer. The head of A&R at CBS Records Billy Sherrill eventually discovered her.