Entertainment
Is Tanya Tucker Married To The Father Of Her Children?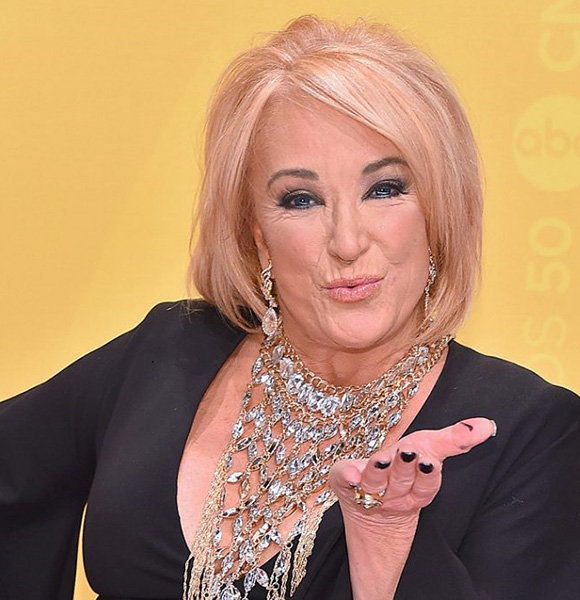 Tanya Tucker is a country musician who has successfully transitioned from a star child performer to a full-blown artist. Yet, call it the price of fame or a series of misfortunes, Tanya's love life never got successful like her musical career.
However, Tanya doesn't need a partner to find love when she has children who adore her.
Tanya Tucker's Relationship With Her Children
Tanya Tucker has been a part of the music industry for almost five decades. Her first song, 'Delta Dawn,' was released in 1972.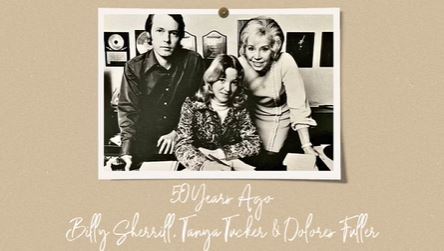 Tanya marks 50 years after signing her first contract In the music industry. (Source: Instagram)
She is one of the few musicians who has maintained her fan base throughout her career.  However, she's known to be unsuccessful in her love life. Is it possible? Of course, it is not, as she has three children who love her beyond everything. 
If we want to know the father of her children, then we have to go back to the 80s.  Tanya was in her early thirties and wanted to settle down.
Found Partner After Parting Ways:- Samin Nosrat Married, Husband, Family
Tanya crossed paths with actor Ben Reed while searching for her perfect husband. Tanya dated Ben for several years and became the parents of two children, Presley Tanita Tucker (b. 1989) and Beau Grayson Tucker (b. 1991). Everyone expected them to get married, but they had to break up due to personal conflicts. 
After breaking up with Ben, Tanya was in an on-and-off relationship with Nashville musician Jerry Laseter. However, this time, Tanya was able to get engaged to Jerry in 1997. But they were in an on-and-off relationship which hindered their engagement.
They did welcome their daughter Layla LaCosta Tucker in 1999. The same year, the couple got engaged again, but due to Tanya's busy schedule, they never married. 
In the interview with The Morning Call, Tanya admitted that they didn't set a date because they intended to be married in October, but she was so busy that it caused conflict between them. 
Explore: All on Jeff Dunham's Family, Wife, Kids and Net Worth
Despite sharing children with both Jerry and Ben, Tanya chose not to get married. Her fear of going through divorce contributed to her decision not to marry. In many ways, music was the only constant passion in her life.
Before having children, she was deeply in love with someone.
She was in her early 20s when she first fell in love with singer Glen Campbell. Glen was freshly off with his divorce from his third wife when Tanya met him. 
They made a perfect couple who were adored by their fans and even shipped them with the 'it' couple. But, Glen's substance abuse issues took a turn on the lovebird's relationship. After being together for almost a decade, the duo parted their ways in the early 80s. 
Despite the separation, the Love's the Answer hitmaker maintained a close relationship with her once-husband prospect. 
While Glen went on to get married for the fourth time following the split, Tanya never enjoyed a similar privilege.
Tanya loved Glen so much that when Glen passed away in 2017, she released a song titled Forever Loving You in his memory.
Even though she could not enjoy getting married, her children have never made her feel the absence of a partner.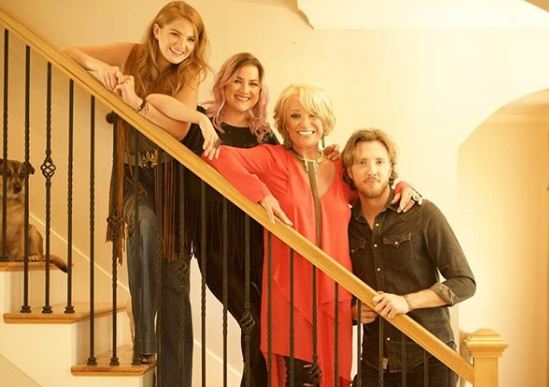 Tanya Tucker with her kids Presley, Beau, and Layla together for a family snap circa 2018 (Source: Instagram)
Like Tanya, music also runs in her children's blood as they are trying to pursue a career in the music industry as well.
Her first daughter, Presley, is a part of the Reverie Lane band and has been performing in different countries. 
Her son, Beau Grayson, is a guitar player who assists his mother on stage.
Her youngest daughter just started her career and has performed in a couple of restaurants. She is doing great in music and playing guitar, and every audience of her is enjoying her music. 
Tanya has influenced her children with her success in her career.
Tanya Tucker's Career
Tanya Tucker, age 63, a native of Seminole, Texas, stands five feet and seven inches (1.70 m) in height.
She had a beautiful voice and used to perform at the Arizona State Fair as a kid.
She made a name for herself as a singer after her family moved to Las Vegas for her father's construction job. With her talent in music, the head of A&R at CBS Records, Billy Sherrill, eventually discovered her.
Fellow Country Star:- Miranda Lambert Wedding, Husband, Boyfriend
Tanya captivated the ears across the US with her chart-topping 1972 single Delta Dawn when she was just 13 years old.
She was signed to Colombia Records and dropped a plethora of several generation-defining songs. What's Your Mama's Name, Goin' Down, Blood Red and Would You Lay with Me (In a Field of Stone) are the most memorable from the 70s. Feel Right and One Love At A Time are her other notable hits from the 80s.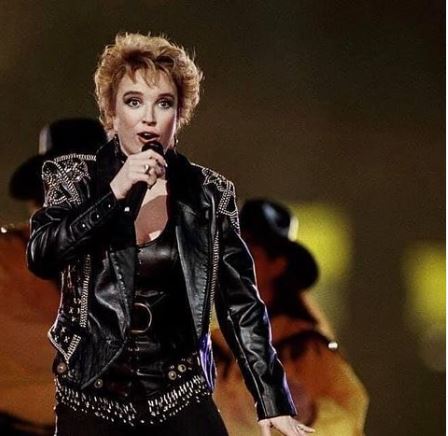 Tanya in Super Bowl Halftime 1994! (Source: Instagram)
She has won numerous awards, including Grammys for Best Country Album and Best Country Song for While I'm Livin' and Bring My Flowers Now, respectively.
She has successfully established her name in the music industry and has accumulated a net worth of $60 million. 
She was on her Bring My Flowers Now 2021 Tour, but due to her fractured hip surgery, she had to cancel all of her shows.
She is fine now, and we're looking forward to hearing about the rearrangement of her tour dates.
We will keep you update more on Tanta Tucker in the coming days. Till then, stay tuned.