Tokyo Stylez is an A-lister among celebrity hair-stylist and wig makers...Talking about his ethnicity, the beauty mogul has kept the information private...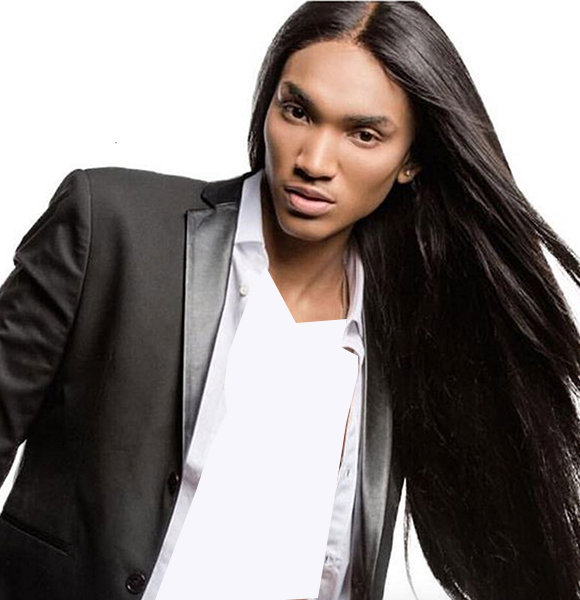 Tokyo Stylez is an A-lister among celebrity hair-stylist and wig makers. He was the force behind Kylie Jenner's baby blue hair, which broke the internet in 2015. The catch was, the reality star hadn't dyed her hair; instead, she had worn Tokyo's wig.
For his influencing beauty career, the hair entrepreneur was one of the five prestigious awardees of Beautycon 2019. His creative work has been showcased on Good Morning America, The Real Housewives of Atlanta, Love and Hip Hop franchise, CFDA, BAFTA, and BET Awards.
Origin Of Tokyo's Wigs & Net Worth
The wigs, that have become Tokyo's most prominent brand, came into existence coincidentally. As a self-taught hair-stylist, he had no idea how to make the product.
Namesake Rap Artist:- Tokyo Jetz Bio, Age, Boyfriend, Siblings
However, when his fans, who were cancer patients, started reaching out to him; Tokyo became determined to make wigs for them. When he began making the beauty item, it turned out so authentic that non-cancer patients also started to reach out to him.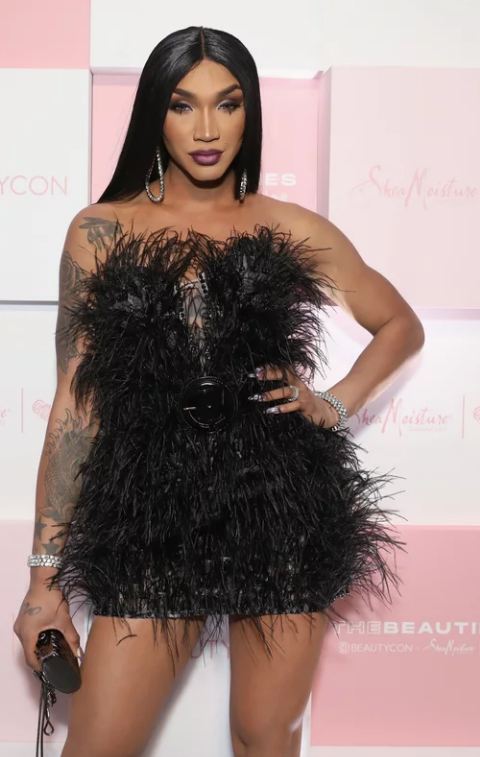 Tokyo Stylez poses at Beautycon 2019 (Photo: hellogiggles.com)
Gradually, his brand became so big that celebrities like Tamar Braxton, Karrueche Tran, and K. Michelle hired him. He worked with global superstars from Cardi B, Nicki Minaj to Rihanna.
Thus, it is no surprise when his website- touchedbytokyostylez.com- sells wigs from price range $650 to $4000. 
And, with an annual wig-making salary of 62K and over $46 paycheck of a hairstylist, Tokyo is undoubtedly racking up significant money. With his jobs and hair business, his undisclosed net worth is sure increasing day by day.
Relationship Details
While the hair entrepreneur is rocking out there with his professional life, the same cannot be said about his personal life. He guards his relationship so much that no detailed information is available about his potential boyfriend.
However, photos of the beauty mogul posing with a mystery guy did surface out. But, he didn't reveal his identity.
Beauty Entrepreneur's Dating Life:- Gigi Gorgeous Lesbian, Dating, Girlfriend
Maybe Tokyo's experience of being bullied in high school for his sexuality has kept him from opening about his lovelife. The bullying was so severe that he didn't attend his prom.
And, in today's world of the internet where people still bash gay celebrities' relationship online, maybe he wants to hide from such scrutiny.
Tokyo's Bio And Age
Tokyo - real name Williams Jackson - was born on 15 December 1989. The 29-year-old hairstylist's family life got disturbed when his mother left him. Post his momma's departure, Tokyo had to step up to help his dad and little sister.
At age 11, he started to style his sister's hair.
The simple, caring act for his little one changed his life as he found his passion early on in his life and started working towards it. Today, Tokyo is one of the top hair-stylist and influencer at the prominent height of his career.
Talking about his ethnicity, the beauty mogul has kept the information private.