Babies incoming...On 27th of May 2019, Willow Bailey - daughter of former GOP Vice Presidental hopeful - announced that she was pregnant and expecting not a mere baby but twins with her husband, Ricky Bailey...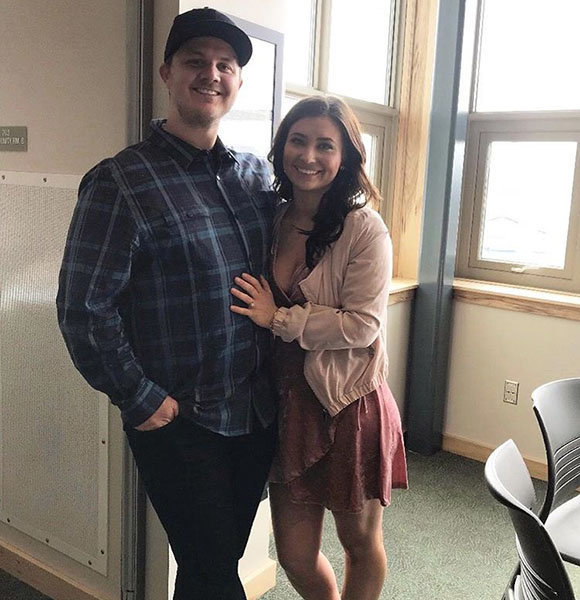 Willow Palin first came to the public's attention after she appeared in her mother and sister's shows: Sarah Palin's Alaska and Bristol Palin: Life's a Tripp.
However, she later chose to live a normal life away from the public attention focusing on her hairdressing career.
Married Life, Brothers Arrest
Willow is married to Ricky Bailey since September 2018. Their wedding was held a month after their engagement that took place near the iconic Christmas Tree in N.Y.C.'s Rockefeller Center.
Born In New York :- Who Is Leah McSweeney? Everything About RHONY's New Star
The two exchanged their vows among their family and friends at a private venue in Talkeetna, Alaska. Several moments from their auspicious day made it to the internet. She even shared a clip of her newlywed husband cutting their wedding cake and sipping in a bottle of alcohol hidden inside it.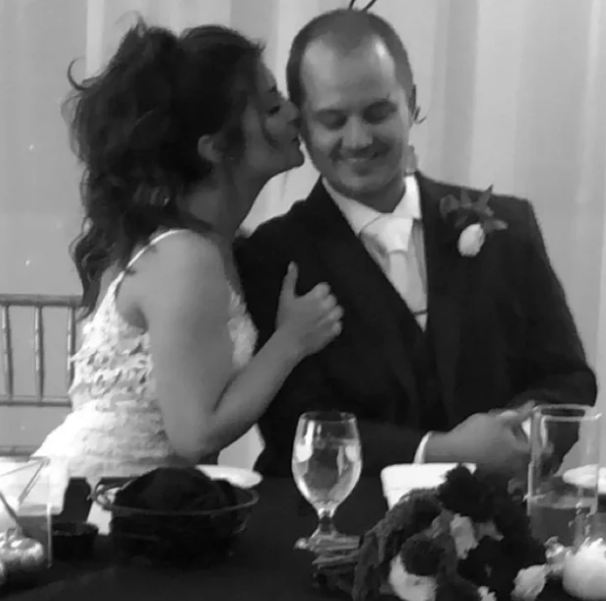 Willow Palin kisses husband Ricky Bailey at their wedding in September 2018 (Photo: people.com)
As evident, Willow even pointed out the day as the happiest day of her life. However, in her most memorable day, her brother Track Palin was nowhere to be seen.
Moreover, he was in court during her wedding, pleading not guilty to charges made against him. He was arrested two days before her engagement after being charged with domestic violence and disorderly conduct at her parent's home.
Pregnancy, Children
After eight months of their marriage, the newlyweds made a surprise announcement to their well-wishers about Willow's pregnant status. She made the news official through her Insta handle on the occasion of Memorial Day in May 2019.
Moreover, the pair were expecting their twin babies to make their presence in the world in December. The couple's children were born on 19th November 2019. Just like they had announced, she gave birth to two beautiful twin girls.
Meet Kendall Jenner Twin Brother:- Who Is Kirby Jenner? Know Some Facts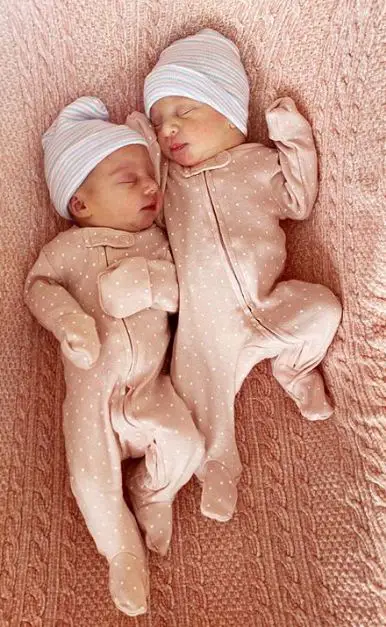 Willow Palin's twin daughter Banks and Blase as seen during their day of birth on 19th November 2019 (Photo: usatoday.com)
Along with an adorable picture of her newborns, she revealed the names of her daughter. One of her baby daughters is named Banks, whereas the other girl is named Blaise.
Facts Relevant To  Willow Palin Including Family Wiki :
As per official records, her birthday falls on 5th July; whereas, her birth year is 1994. Likewise, her birthplace is Alaska.
She was born to prolific American politician and TV personality Sarah Palin - who relishes a net worth of $12 million.
She made her appearance on the reality show Bristol Palin: Life's a Tripp along with her sister Bristol Palin. Her other siblings are  Track, Piper, and Trig Palin.
The reality star studied Cosmetics in Scottsdale-based Penrose Academy and aspired to work at a job as a hairdresser.