News
Andy Cohen Expecting Baby Via Surrogate, But Who Is The 'Wonderful' One?
Watch What Happens Live host, Andy Cohen is a new "surrogate" dad, with Christmas just around the corner!
The Emmy-winning reality television host revealed the big news on Bravo's Watch What Happens Live opening up about the arrival of his first baby during the 20 December episode of the show. The news came as a big blow stunning all of his viewers.
Before dropping the bomb, he first acknowledged all of his viewers for their continuous support from him. He even thanked them for coming along the ride as he lived his dream.
Take A look At: What Is Margaret Josephs Net Worth? Her Bio Adds Kids & Loving Husband
Followed by the emotional sharing, Andy revealed that after years of consideration he is finally ready to welcome a baby into his life. He said that the baby would be entering this world in six weeks time as he welcomes fatherhood with open arms. He announced saying,
"Tonight, I want you to be the first to know that after many years of careful deliberation, a fair amount of prayers and the benefit of science if all goes according to plan in six weeks time, I am going to become a father,"
As the baby would be delivered by the surrogate who is carrying his baby, he made sure to thank her for her support during the revelation of the big news. Adding to it, he expressed his excitement to have a family of his own. He added,
"Thanks to a wonderful surrogate who is carrying my future. Family means everything to me and having one of my own that I have wanted in my heart my entire life. And though it's taken most me longer than most to get there, I can't wait for what I envision to be the most rewarding chapter yet."
Well, his viewers were the first one to know about the big news as he revealed it to them first sharing a strong connection with them. The news shocked many of his fans as he had not dropped any hint of him becoming a dad.
You May Also Like: Luann de Lesseps Has New Super Boyfriend While Sour Married Life Stomps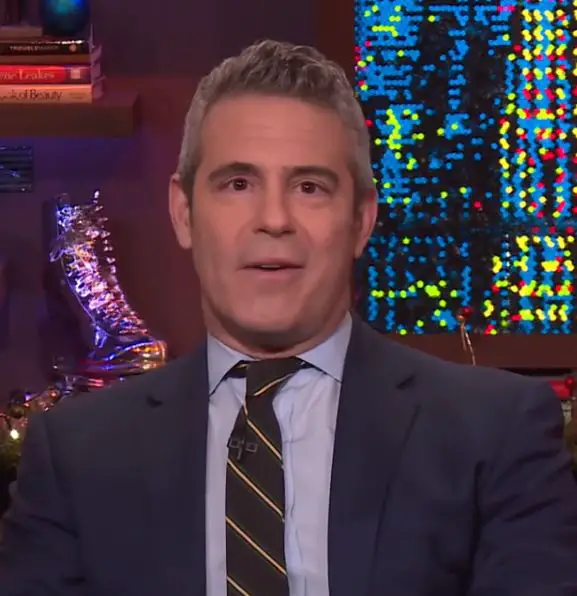 Andy Cohen reveals the news of him expecting his first baby via surrogacy during Bravo's Watch What Happens Live. (Photo: Andy cohen's Instagram)
However, back in 2016, he did reveal that being a father was the one thing he had not accomplished. He opened about it during an interview on the podcast Allegedly.
During the interview, the hosts of the show asked about his desire to have a baby girl or a baby boy to which he replied saying that he just wants someone healthy.
As of his recent revelation of becoming a father, Andy has not yet revealed the sex of the child. In addition, the new-father has also not yet talked about whether he plans to raise the child as a single parent.
Well, he sure could be the only one looking after the baby as he is not currently involved in any love affairs. Back in March, Andy opened up about his love life noting that he is single and is looking for a guy who has no connection or has never seen The Real Housewives.
More From Liverampup: DeRay Mckesson Black & Gay | Has Boyfriend Amid Complexity?
In the past, Andy has been involved with few men but his relationship with them eventually came to an end. Andy, who came out as gay back in 1988, was previously involved with Clifton Dassuncao. Their relationship ended back in March 2018 after dating for three years.
There were also rumors of Andy dating his best friend Anderson Cooper.