Celebs
Bruce McGill's Net Worth & Married Life with Wife
Bruce McGill is a name that occasionally pops up on credits of projects that are well-loved by the audiences. 
From a career spanning from 1977 to today, Bruce, age 71, still appears in movies and TV series and plays as the main cast. 
So, it won't be a head-scratcher to wonder how much his net worth is. Sure, given his career timeline, we can wonder it as a whole lot, and that "whole lot" is indeed an impressive one. 
Bruce McGill's Net Worth
Notable for his works in 'The Insider' (Yup! one of the best movies, hands down), 'Collateral' etc., McGill started his career in 1977. 
Now, coming to over four decades in his career, one would think McGill has decided to retire and enjoy his success with the staggering amount he has amassed throughout his career. 
But, McGill does not plan on stopping anytime soon. 
His debut was with 'Handle with Care,' and in no time, he started appearing in TV roles as well. His first TV role was in 'Delta House.'
McGill then starred in movies such as 'Legally Blonde 2: Red, White & Blonde', 'Slow Burn'  and 'Ride Along.'
He also played prominent roles in TV series, some of which include 'The Cleveland Show,' 'NCIS' and 'The Crew' as of recent. 
More From NCIS: NCIS: LA alum, Alicia Coppola to Be Seen As a Doctor in CBS' TV Show "The Young and the Restless"
For someone who has been working since forever, it is impressive how Bruce has not moved from his position in the industry and has only taken his career uphill. 
'The Crew' star back in 2019 won Best Actor in Pasadena International Film Festival for his role in 'Waiting Game.' 
Although compared to his contemporaries, his number of accolades is somewhat fewer, but it doesn't seem that has ever mattered to the 71-year-old. 
McGill has always focused on bringing his outstanding charisma on-screen, and seeing him work his magic on the screen is a sight not to miss. 
Now, let us give what you are really here for without going around in circles. His net worth!
McGill as an actor has done many movies and TV series, most of which have done splendid work in capturing the likes of the masses and a whole lot of respect for his craft. 
Along with respect, he has also collected a large fortune for himself, and every penny is well deserved. McGill now stands at a net worth of $4 million, and given his continuation for acting, his net worth is only growing. 
However, a longstanding professional career is not the only thing surrounding McGill's life. It is also a marriage that has lasted for nearly three decades now. 
Keep Reading: Summer Glau's Forever Questioned Ethnicity Answered; Has A Boyfriend Or Already Settled Down With Husband?
Bruce McGill & His Wife 
Bruce McGill married his wife, Gloria Lee, in 1994 and has enjoyed 28 complete years of happy married life with her. 
The two met in their late eighties on the set of MacGyver. His wife was an assistant director on the show, and let's say eyes met and love happened.
Pretty cliche, no?
Well, one thing we have learned through our work is that there are no peculiar statements to "how love happened."
It just happens, and it is always magical, so we are quite sure that the same was in their case.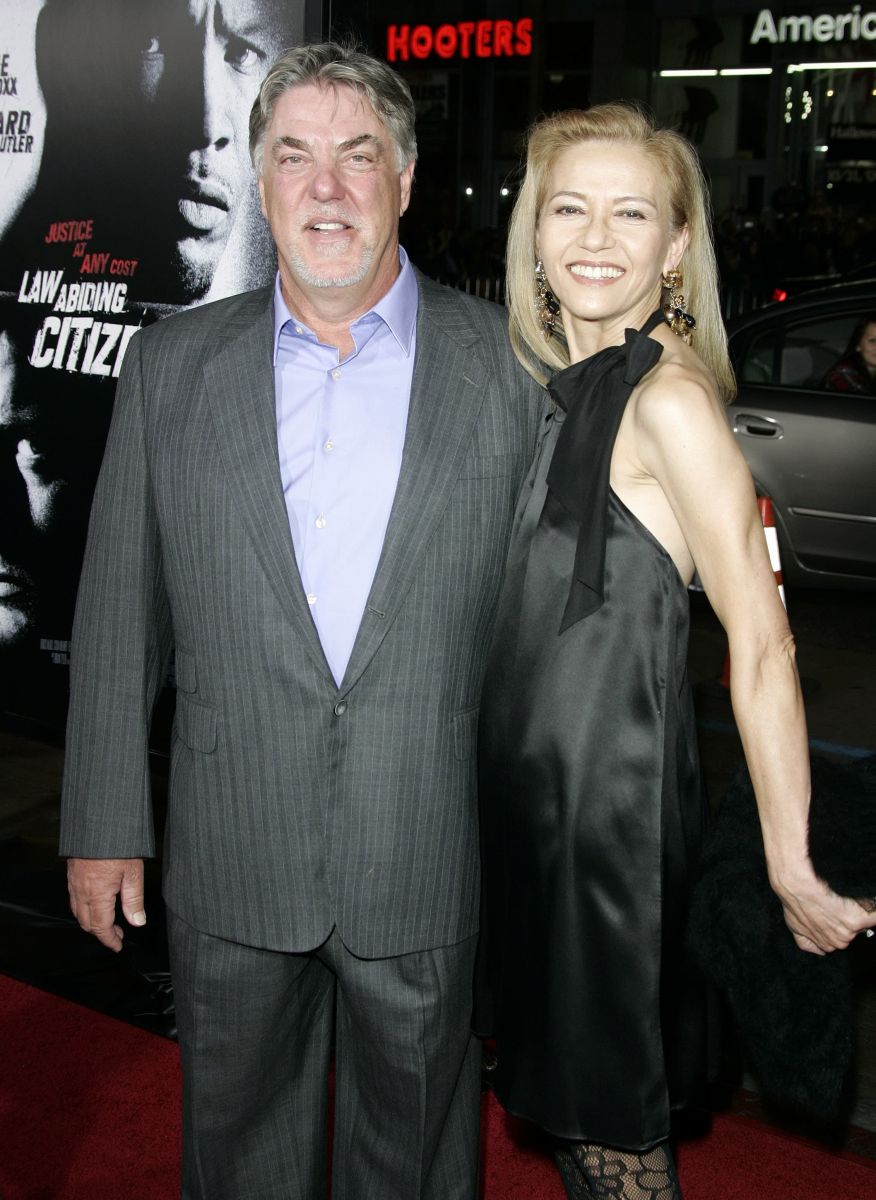 Bruce Mc Gill With His Spouse (Source: Tv-Fanatic)
The two moved out to LA in 1989 and got married five years later. Although the pair have been married for 28 years, they do not have children. While the reason is not known, they do have each other to enjoy life alongside. 
They lived in Mar Vista in a spacious house back in the day, and life was as amazing then as it is now.
McGill is a lucky one, one who enjoys a hard-earned career that has given him fortune, fame, and respect, and the one who enjoys the effortless flow of love through his wife and married life that has given him happiness, content, and life as a whole.