Entertainment
Keean Johnson Brings Life to the Character Daniel in Euphoria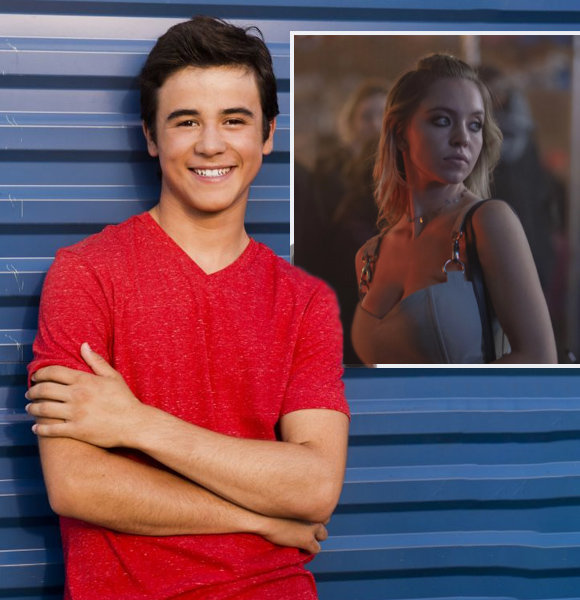 Since appearing on the hyped HBO series Euphoria actor Keean Johnson has received significant attention for his giving life to the character Daniel. Though he appears in Euphoria for six episodes, the story plot has his character garner all the buzz.
The teen drama starring Zendaya, Maude Apatow, Hunter Schafer, and many more has fans hooked with its intriguing and twisted story plot, and it is worth all the attention. (Spoiler alert!)
Keean Johnson In Euphoria As Daniel
The HBO series, released on June 16, 2019, and still airing, portrays the eccentric story plot of Gen-Z dabbled in insecurity and finding solace in pills and whatnot.
The addictive scenario of a bunch of teens caught up in the rabbit hole of drugs, teenage love, and constant dilemma as presented in the series found a notable place amongst its millions of viewers.
As much as the compelling storyline has clutched the viewers, the well-portrayed characters' popularity also rose extensively. And in the pool of famed characters in the series is Daniel, who is at the center of attention for his relationship with Cassie, played by Sydney Sweeney.
However, Daniel is also portrayed as being in a relationship with Kat, played by Barbie Ferreira, while in sixth grade. But, as the story builds up, Daniel later mingles with Cassie while in high school.
Further, into the series, the steaming romantic scene of Daniel and Cassie locks the audience's eyes when Keean and Sydney share a heated kiss. Kudos to their surreal portrayal, who perfectly justified the scene!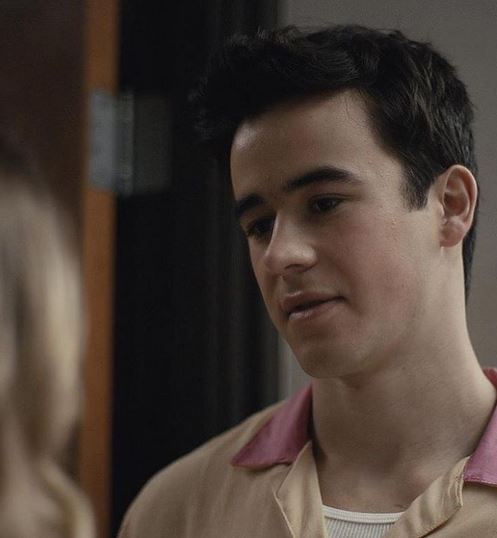 Keean Johnson as Daniel in Euphoria (Source: Pinterest)
Get to know - Who Are Finn Wolfhard's Parents? A Look Into His Family Life
Regardless, Daniel and Cassie's baffling romance stretches in the latter episodes but if they are ever going to commit to each other is for you to see for yourself in the series, which is sure to blow your mind.
Despite appearing as a recurring role, Keean is now under a major spotlight for his brilliance, as he illustrated in Euphoria as Daniel.
But, Euphoria is not the first time he blessed the audiences by displaying his talent on screens. He has made quite an impression for his astounding portrayals in the past.
Keean's Works Before Euphoria
The Colorado-born's involvement in the entertainment industry dates back to 2012 when he made his television debut portraying Cole Wheeler in the series Nashville.
He played his debut character for twenty-two episodes and later appeared in another TV series Spooksville as the main role.
The actor quickly turned many heads with his notable portrayal in Spooksville that he snatched two prestigious nominations at Young Artist Award in 2013.
More on - Dedee Pfeiffer Makes a Comeback in Hollywood? Is She Related to Michelle Pfeiffer?
Good days for Keean have never stopped rolling ever since. Another one of his note-worthy portrayals in television happens to be in The Fosters, where he appeared for six episodes.
While his TV career was booming rapidly, Keean's portrayal in the high budgeted American cyberpunk action film Alita: Battle Angel marked his breakthrough.
The movie Alita, famed for its futuristic visual effects and stylized cinematography, was a massive hit in the Box Office with an earning of 405 million dollars.
The sensational actor's splendid achievements to this date while being in a handful of projects speaks volumes on the dazzling future that awaits him.