Entertainment
Bethenny Frankel Reveals Her Horrible Relationship With Husband Which Did Not Stop Even After Divorce
Not every decision in your life is right. Likewise, not every person you assume to be perfect is perfect. Even if you get married to your speculated perfect partner, their actual colors may be hidden deep inside.
Bethenny Frankel's horrible relationship with her ex-husband can define this context very well. Married twice, Bethenny revealed how her relationship was disturbing which did not end even after a traumatic divorce.
Married Life with Jason Hoppy:
Bethenny Frankel tied the knot with pharmaceutical sales exec, Jason Hoppy in March 2010. They first met in November 2008 in New York City club. They dated for eleven months and got engaged while Bethenny was still pregnant with Jason's baby. The couple welcomed their daughter, Bryn in May the same year.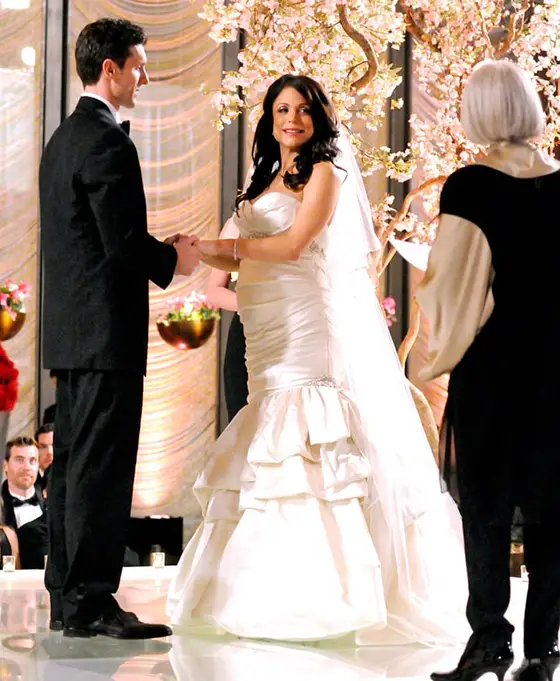 Caption: Bethenny Frankel married Jason Hoppy in March 2010.
Photo credit: Us Weekly
However, the relationship couldn't last long and they separated in December 2012. Frankel filed for divorce in 2013 that involved a custody agreement of their daughter. The divorce was finalized in June 2016.
Talking about the divorce in an interview with Us Weekly, Frankel revealed that their relationship had a "crack" even before their wedding. She added-
"I have cried enough tears to fill the Hudson River, I'd think, how could this go on for so long? Four years on a two-year marriage!"
"You get on the ride, you want things to be perfect, and now you're pregnant and doing a wedding and the world is watching"
"Maybe I didn't love myself enough to make the right choice. I think people in a relationship should be fundamentally similar. I didn't realize how far apart we were."
Moreover, during the custody battle, Frankel described living with Jason post-split as-
"brutal, horrendous, excruciating he would not let me be alone with Bryn in the apartment."
Similarly, Bethenny also opened up about her divorce during Wendy Williams show in September 2016.
Caption: Bethenny Frankel talking about her divorce on Wendy Williams show in September 2016.
Moved on from a failed marriage
Weeks after finalizing the divorce from ex Jason Hoppy, Bethenny was spotted wearing a beautiful gigantic engagement ring in August 2016. Reportedly she got engaged to her boyfriend Dennis Shields, whom she was dating earlier that year. Dennis was previously married (now separated) to one of Bethenny's high school pal.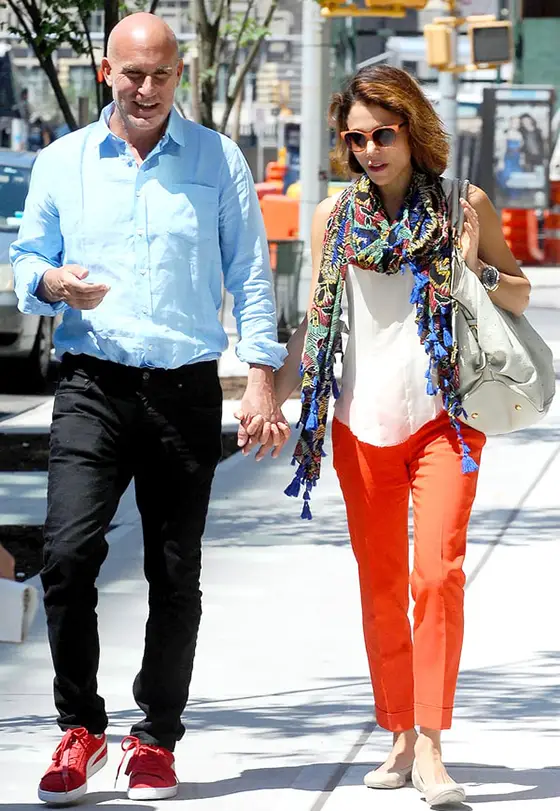 Caption: Bethenny Frankel and her boyfriend Dennis Shields strolling around NYC, June 2016.
Photo Credit: Us Weekly
Horrible relationship with ex-husband
Even after going through a depressing divorce, Bethenny is having a horrible relationship with her ex-husband. Earlier this year, she accused her ex-husband Jason for stalking and harassment. According to the allegation, Jason sent Bethenny a series of emails and text messages though he was asked to have no communication with Bethenny by the court. He was even asked to stay away from her, her home and business. Jason was arrested on Jan. 27.
According to ENews,
"Hoppy was charged with aggravated harassment in the second degree, stalking in the fourth degree and harassment in the second degree."
Bethenny complained stating that Jason came to her and boyfriend Dennis Shields at the school on Jan. 27 stating-
"Okay I see. This is how you want to do this. Okay. You can play your game. It doesn't matter. You can get 10 lawyers. There's nothing you can do to stop me. You'll be sorry. You've been warned. I can't help it. She's pure evil. You've been warned. Don't say I didn't warn you."
Went through illness, was it cancer?
On early 2016, Bethenny revealed that she was dealing with an illness. According to her, it was "women's health issue" that "many women can relate to." Meanwhile, there were many rumors which suggested that she had cancerous fibroids removed. Responding to the rumors, Bethenny said to ET's Jennifer Peros-
"I don't have cancer. I don't even like that that word is sort of out there. I have a couple of different female issues going on at the same time that have created kind of the perfect storm, so I am dealing with it."
Well, the past does not define the future. So we can always hope happiness comes after trouble, and we hope Bethenny finds happiness and peace in her life, forgetting her horrible past experience.