Entertainment
Five times, Leonardo DiCaprio almost won an Oscar but lost every time!!!!
"And the Oscar goes to ………… Leonardo DiCaprio."
Every attendee present at the ceremony accompanied the announcement with loud applause after the announcer added, "This is the first Oscar on six nominations for Leonardo DiCaprio."
Yeah! You heard it right. It is his first Oscar in his around three decades-long acting career.
DiCaprio's stellar performances in movies and television series, since an early age, have earned him loads of plaudits and awards, but his tale of Oscar's pursuit was more like "So Close yet so far!", until the 88th Oscar of 2016. His fans, along with DiCaprio himself, believe that he should have grabbed Oscar in numerous earlier occasions.
Here, I briefly recall five such movies for which he almost won an Oscar.
6. What's Eating Gilbert Grape, 1994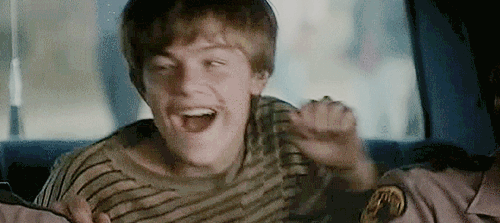 source: fanpop.com
He was still a fresher in the industry while portraying the role of Arnie Grape, the character of a boy with a development disability. However, his inexperience was nowhere to be seen in the movie. His portrayal of Arnie held the viewers spellbound and bagged an Oscar nomination. But he failed at the final hurdle when the award went to equally impressive Tom Hanks for "Forrest Gump".
5. The Aviator, 2005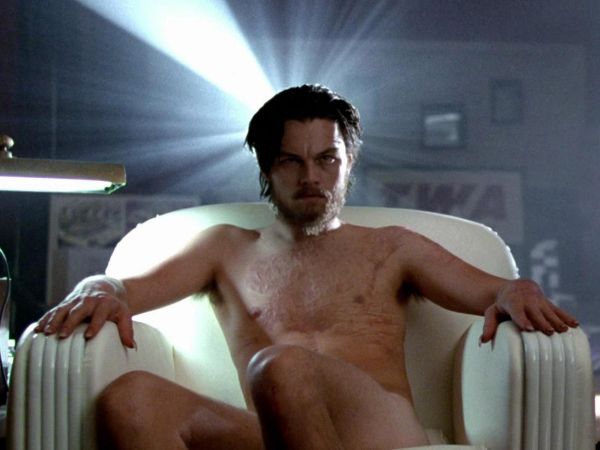 source: bp.blogspot.com
The movie was a masterpiece that got 11 Oscar nominations including one in the Best Actor category for Di Caprio's character. He went to all lengths to play the role of Howard Hughes, an aviator and aerospace engineer with Obsessive-Compulsive Disorder (OCD). The actor reportedly developed the severe case of syndrome himself, but it wasn't ample to seize the Oscar from Jamie Foxx for "Ray".
4. Blood Diamond, 2006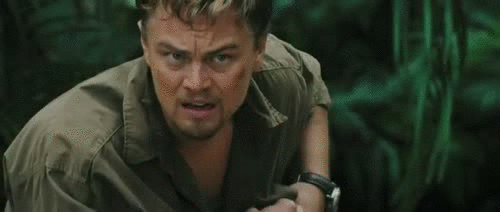 source: Tumblr-miqla
Blood Diamond is best known for Leonardo DiCaprio pulling off a pitch-perfect South African accent for his role of Danny Archer. The character is a mercenary who relies on trading diamonds for arms to earn his living. The actor used the methodical inhabiting by spending a lot of time with locals to sharpen his acting. He a got Oscar nomination too.
It was Forest Whitaker from the film "The Last King of Scotland, that prolonged his quest for Oscar.
3. Inception, 2011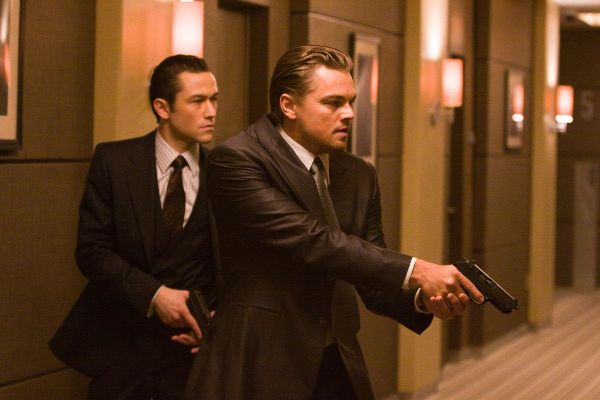 source: bp.blogspot
This brainstorming movie directed by maestro Christopher Nolan puzzled the entire world, but the bigger puzzle was – Why wasn't Di Caprio even nominated for an Oscar? He plays a professional thief who trespasses into the subconscious mind of people to commit corporate espionage.
The Oscar, however, was destined to remain away from him that year too.
2. The Wolf of Wall Street, 2014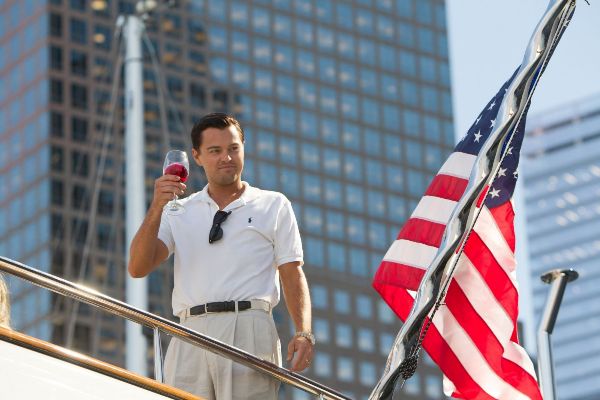 source: filmstage.com
This movie revolves around the roller coaster life of Jordan Belfort, a stockbroker based in New York, with the actor starring with a relentless performance as the title character. It earned him a shower of awards and recognitions, including Golden Globe Award, BFCA Critics' Choice Award, and People's Choice Award. And guess what? It still failed to impress Oscar jury in favor of Leonardo, as the award for best actor went to Matthew McConaughey for his performance in Dallas Buyers Club.
1. The Revenant, 2016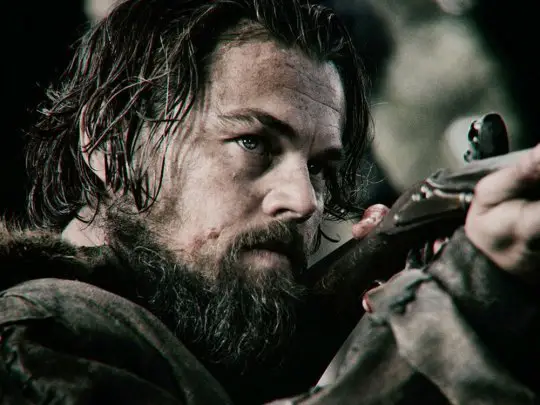 source: esquire.com
"You eventually get the yielding of what you sowed."
Fate did deceive him for years but DeCaprio finally had his grab on what he deserved. From battling with brutal cold, sleeping inside a horse's corpse to being mauled by a grizzly bear, De Caprio has raised his bar to a whole new level in the movie going through "A Living Hell". The character of Hugh Glass, a 19th-century explorer, is well directed by Alejandro G. Inarritu. The competition, however, was really tough as he had to go through likes of Matt Damon, Bryan Kranston and Michael Fassbender. But in the end, Leonardo DeCaprio will be happy about how things have fallen to his place.
Glass undergoes through numerous gruesome experiences seeking his vengeance.