Sports
Proud Lesbian Brittney Griner: No More Relationships with Women? Boyfriend/Girlfriend Rumors After Annulled Marriage
"Being one that's out, it's just being who you are. Again, like I said, just be who you are. Don't worry about what other people are going to say, because they're always going to say something, but, if you're just true to yourself, let that shine through. Don't hide who you really are." - Brittney garnier
Through an epic interview with Sports Illustrated on April 17, 2013, the star basketball player Brittney Griner made the bold announcement of how proud she was of being a lesbian and dating "girlfriend". Here's a video about it:
However, things have altered dramatically in next couple of years as she went torrid time in her same-sex marriage. And with the rumors pouring out regarding her relationship with a new man, it seems she has got all but fill with women for now.
The Annulled Marriage:
Once she came out of the closet, Griner was always going to be the topic of gossip in town. The 6-foot-8 center of the Phoenix Mercury fuelled the intensity of talks when she went public with her relationship with Glory Johnson. The fact that Glory Johnson too was a marquee player in WNBA shot the magnitude of gossip even higher.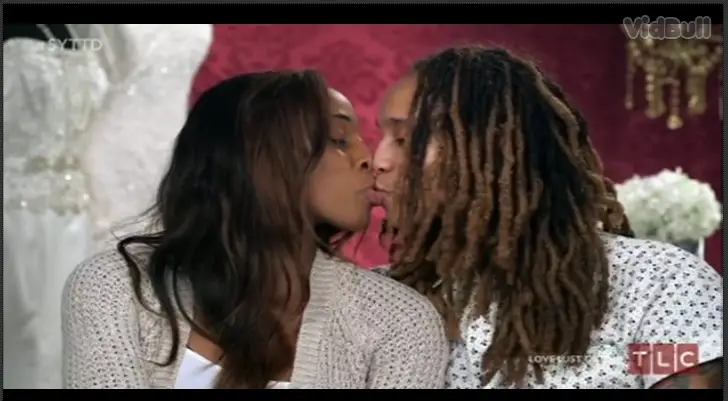 Caption: The couple kiss each other while featuring in some program.
Source: autostraddle.com
Griner used to be the secret admirer of her college rival Tennessee's Johnson since her most decorated tenure with Baylor University in Texas. It was only during 2013 USA Basketball training camp that Griner finally managed to earn a date with Johnson, who was straight unlike her gay partner. Love germinated between the couple despite the odds as they got engaged in August 2014 at a party in Atlanta.
But the wedding took a long time coming. The world stood in shock on April 22, 2015, when this adorable couple was arrested on charges of assault and disorderly conduct from their residence in Arizona. The argument turned physical got caught in the tangles of legal battle despite Griner pleading guilty.
"This will never happen again, and I take my relationship and my responsibility as a role model seriously," Griner released a statement following a photo on Instagram. Consequently, Griner had to undergo 26 weeks of domestic violence counseling and both were suspended for seven games.
It seemed the things have finally been sorted when the couple tied the knot on May 9, 2015, without the attendance of their respective fathers in the ceremony held in Phoenix
.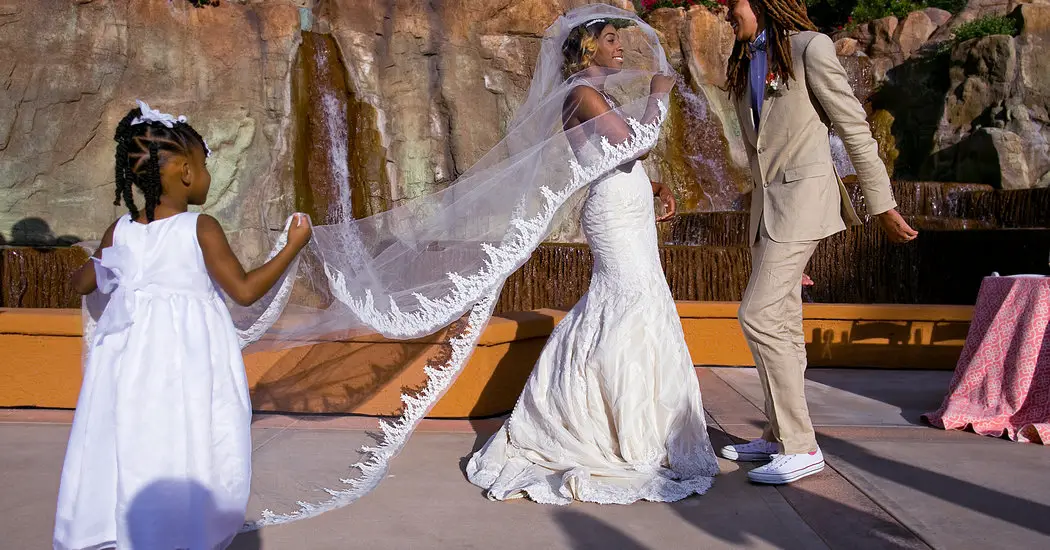 Caption: Grinner and Johnson clicked sharing a candid moment during their wedding.
Source: nyt.com
However, even the announcement of Johnson's pregnancy through in-vitro fertilization on June 4 couldn't ease the tension but aggravates it instead. Griner went on to file for an annulment of marriage mentioning he has no biological connection to baby. And she hasn't.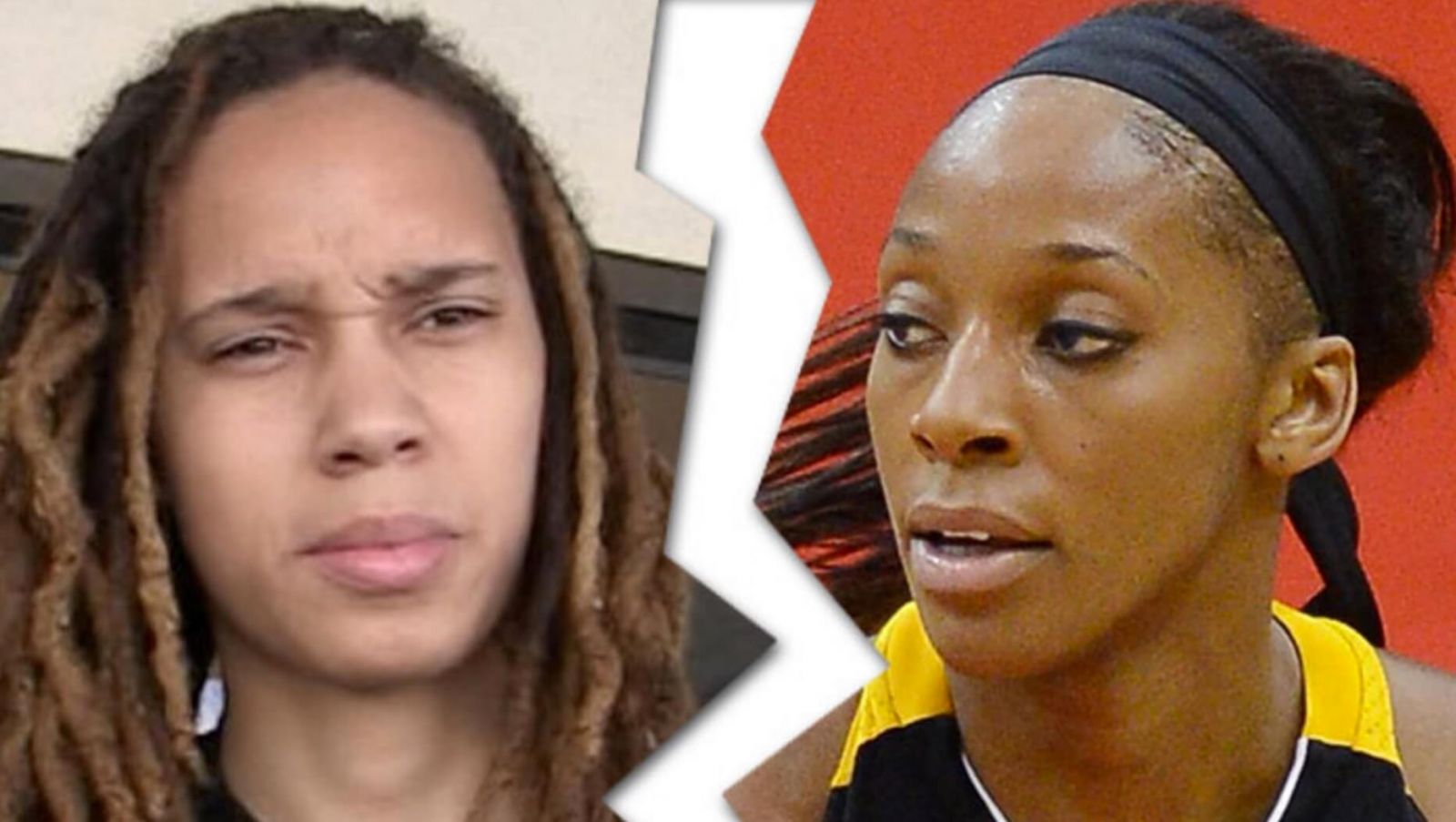 Caption: Once a beautiful couple, things will come to an abrupt end bitterly.
Source: misseharris.com
Johnson gave birth to twin girls later, and Griner has been contributing to their bringing up with 90 percent of child-care costs and $2,516 per month.
"When you're at your best off the court, it makes it a hell of a lot easier on the court. Now, I'm just trying to get back to that.", Griner is desperate to get back to her former self.
Characterized for her men's size 17 shoes and arm span of 86 in 2.2, she has also featured in Body Issue of ESPN.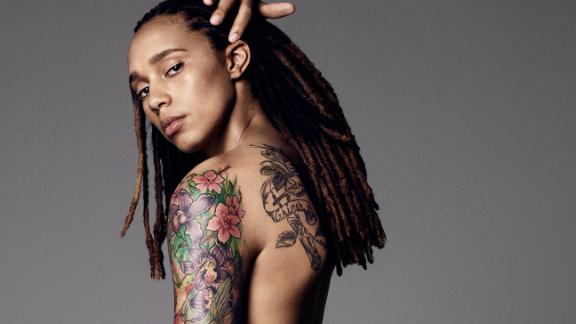 Caption: Grinner Poses for Espn's body issue.
Source: espncdn.com
The Best Female Athlete ESPY 2012 was nation's #1 high school women's basketball player in 2009 and is three-time WNBA All-star. Hopefully, she can eventually attain those heights back.
And with the caliber and talent embedded within her, Why not?
Caption: Top 10 plays: Brittney Griner's 2015 WNBA Season in a video.
Is she dating a new "boyfriend"?
Apparently, Yes!
It had hardly been few months since the abrupt end of her 29 days of marriage when New Orleans forward Anthony Davis revealed he was dating Brittney. The relation reportedly sparked during the Love and Basketball Style moment where they played together. Having met at a charity event, they have revealed their love for each other in a shocking manner.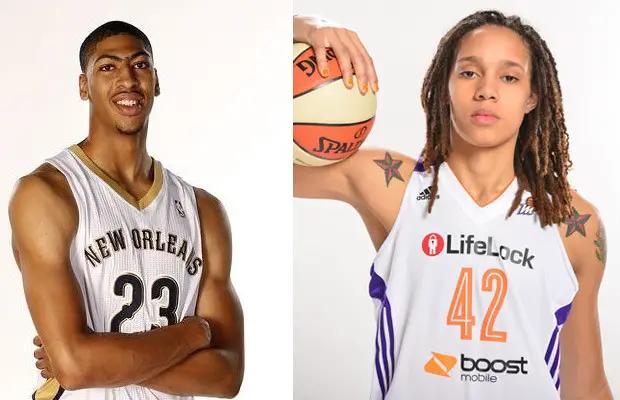 Caption: Davis and Brittney have been the talk of the town at the moment.
Source: thenewsnerd.com
"She is everything to me." Anthony mentioned about their chemistry with TheNewsNerd, "We have an amazing relationship and have so much in common. We even wear the same size clothes and shoes so sometimes she borrows a shirt or two from me."
Although, not much of them making public appearances together and sharing social feeds about their relationship could be seen lately.
On the other news, her ex-wife Johnson too is dating a man, Christopher Fry of her hometown.
The Net Worth and Salary:
Now we know that she is obliged to pay a hefty sum to Johnson, what is left behind with her?
Her net worth still amounts to mammoth $2,000,000; thanks to her $600000 worth of salary from Zhejiang Golden Bulls in China and approximately $235K of yearly salary from the Pheonix Mercury.