Entertainment
Karina Smirnoff Is Pregnant, Who Is Her Baby Daddy?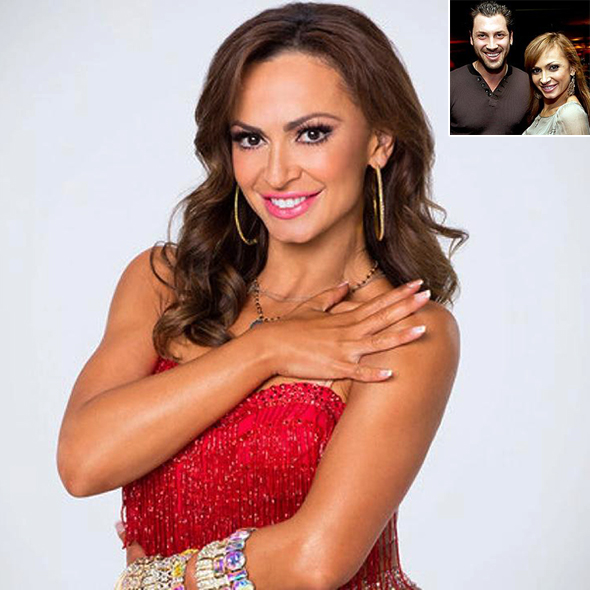 Karina Smirnoff, the professional ballroom dancer that won Dancing with the Stars on its season 13, is making the headlines with her pregnancy.
Yes, Karina is pregnant with her first child. Is it with her Boyfriend? She announced the news to the world via her Instagram on 18 December 2019.
Karina Smirnoff Pregnant with Boyfriend?
She told People exclusively that she 'always wanted to be a mom' and was 'nervous, excited... and overwhelmed.'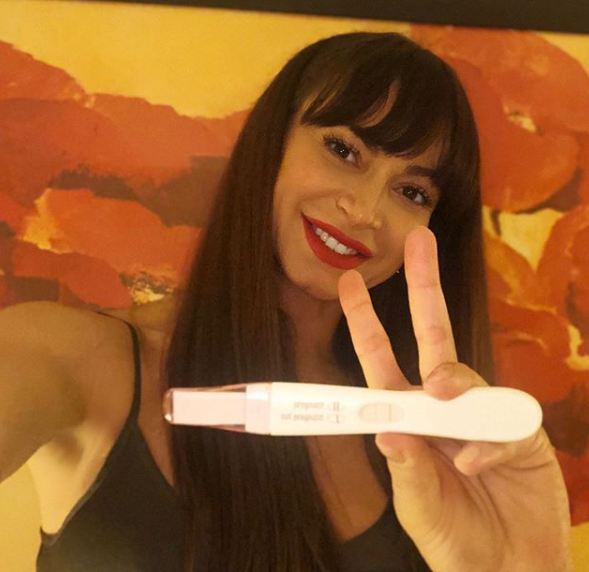 Karina Smirnoff announced her pregnancy on 18 December 2019 (source: Instagram)
However, talking about the father of her unborn child, the father's name is Justinas Duknauskas.
Nevertheless, the relationship between Karina Smirnoff and her baby father, Justinas Duknauskas, remains a mystery.
Adding to the happiness, the star gave birth to her baby son in April 2020.
Karina Smirnoff's Relationship Status
Since Karina just announced her pregnancy, there is a good chance that she currently has a boyfriend. But since the pro ballroom dancer opted not to disclose her baby father's identity, it is unknown who the lucky guy is.
However, the last person romantically linked to Karina was the reality TV personality, and boyfriend, Chad Johnson. The two had been together since November 2016 but went separate ways in February of 2017.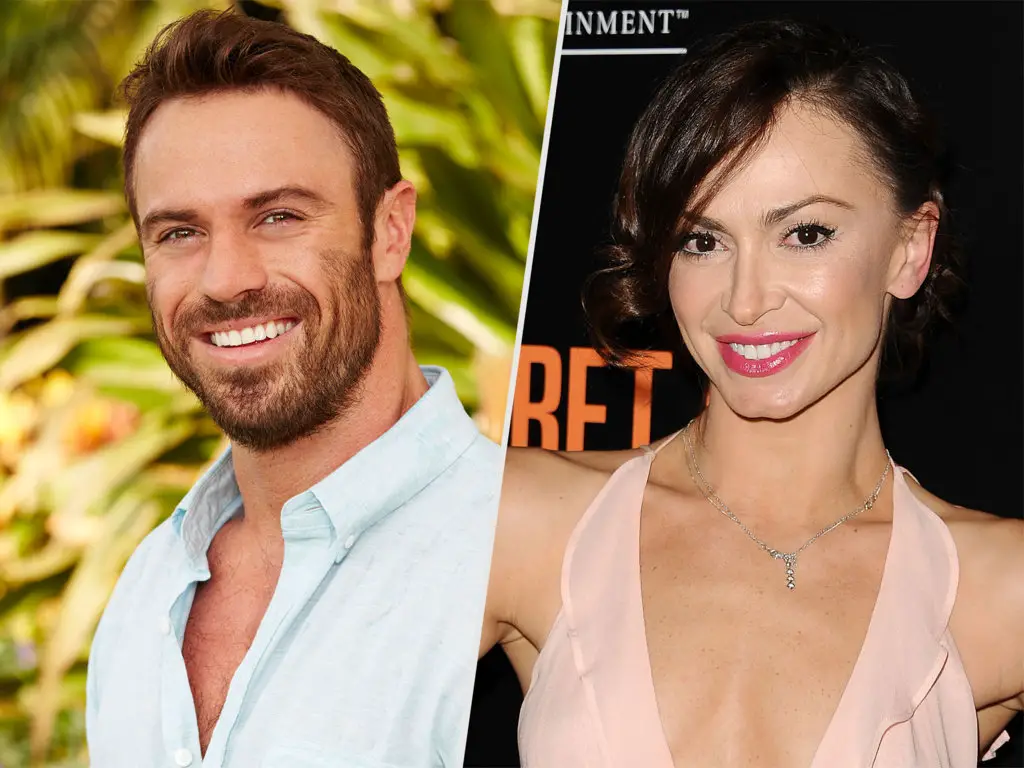 Karina Smirnoff and Former Boyfriend, Chad Johnson (source: people.com)
Before Chad, the Dancing with the Stars winner was involved with multiple partners.
She went out with another DWTS dancer and former boyfriend, Mario Lopez, from September 2006 to June 2008 and even got engaged to dancer and former boyfriend Maksim Chmerkovskiy in 2008 after her split from Mario.
However, the engagement didn't turn into a marriage, and they separated. Her second engagement was with Brad Penny in 2010, but this relationship didn't last long, as they broke off the engagement in December 2011.
Moving on from Brad, Karina dated race car driver Arie Luyendyk Jr. in 2012 and actor Pablo Schrieber in 2014. But both relationships were short-lived.
After two short relationships, Karina got engaged for the third time to her boyfriend, Jason Adelman. They had started dating in 2014 and were engaged by January 2015.
However, their engagement period was as short as their dating life, and the couple decided to call off the engagement in March 2015.
You Might Be Interested In:- DWTS' James Van Der Beek Children & Wife Info, How Much Is His Worth?
As of now, the Ukrainian dancer appears to be single and not married. However, if she is in a relationship, she has done a good job hiding her partner.
Karina's Career Highlights & Net Worth
The Ukrainian dancer was first introduced to ballroom dancing when she was nine and immediately fell in love with it.
As she pursued her career in the same type of dancing, she was first seen in the world of TV through season 3 of Dancing with the Stars (DWTS) and finished in second place with her then-partner, Mario Lopez.
She was again seen in season 4 of DTWS with Billy Ray Cyrus and finished fifth.
Explore:- Hannah Brown [DWTS] Dating Status, Is She Engaged?
She was then seen with a guest appearance on the TV show Hannah Montana (2007). Later, she was seen in the lead role in a short film called Across Grace (2013).
She was then seen in the 13th season of DWTS, where she won the Mirrorball Trophy with her partner J.R. Martinez in 2011.
With such fame, she has collected a total net worth of $6 million, according to Celebrity Net Worth.
More on Karina Smirnoff 
Smirnoff was born on 2 January 1978 in Kharkiv, Ukraine. Not much is known about her parents and early life in Ukraine. She was twelve years old when she moved to the US with her family.
She attended Fordham University and graduated with a double degree in the US.
Interesting: John Amos's Dedication for His Work and His Net Worth
However, after graduation, she wanted to pursue her career in ballroom dancing and moved to the United Kingdom.
Stay with us for more updates.