Entertainment
Danny Baker's Blissful Married Life With His Wife And Family, Still Battling With Cancer?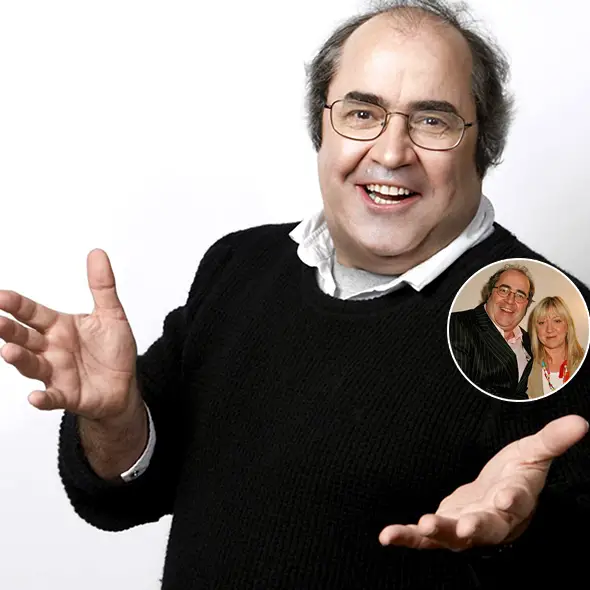 Don't you think that we need to get rid of everyday drama and enjoy living? Well, many diseases including cancer is a reminder which tells us that life is valuable.
Many celebrities and television personalities are enjoying their day-to-day life after battling with cancer. Has Danny Baker, an English Journalist also living his life to fullest like Samantha Harris, Clare Balding, and Amy Robach?
Has he learned any lesson from his illness or believes it is a wrong time for him? Let's find out whether he has battled with cancer or not and his relationship with his wife and family.
Is Danny Baker Still Battling Cancer?
The "Saturday morning show" host Danny Baker was diagnosed with cancer in the year 2010, but he announced about his mouth and throat cancer when he received his award for Sony radio personality of the year 2011. While accepting the award, he said:-
"I've got a tube I put formula through ... I've got no taste buds, no saliva glands, I've got chronic pins and needles in my hands and feet, but I'm alright. I've lost two-and-a-half stone but I won't be bringing out a DVD on how I did it."
Wasn't a mouth and throat cancer a nightmare to Danny who talked for a living? However, he never thought that he would die of cancer.
Similar:- WWE Star Roman Reigns Reveals Cancer Battle; How Serious Is It?
While focusing on happiness and joys in our life, we often forget and underestimate a bad situation or danger. Likewise, when we overcome danger, our joy and happiness have no boundaries.
Something similar has happened with Danny. After intensive radiotherapy and chemotherapy, Danny is finally free from cancer. He revealed the news via Twitter. On 3rd October 2016, he tweeted:
"Six years ago I was diagnosed with no doubt, big time, proper full on cancer. Of the head & neck! But I'm all clear now. It's beatable. #NHS"
Well, Danny would be the happiest person in the world when he heard the word that he was cancer free. That was a huge relief for him, his family member, his friends, and fans who supported and prayed for him to be alright.  
Young At Heart Danny's Family Life With Wife
Danny Walker got married his wife Wendy Baker almost three and a half decades ago. Before Wendy, he was married to a yet-to-be-named woman. Though information surrounding his marital life with his wife is limited, their marriage couldn't have lasted any longer than a decade.
Danny and Wendy have three children together named Mancie Baker, Bonnie Baker, and Sonny Baker. Following the birth of their kids, Danny's wife left her job as a secretary to focus on raising them.
Don't Miss:- Julia Baird Reflects On Health Crisis | Cancer Threatens Married Life
For the pair, money has never been an issue. In an Independent interview dated back to 1997, Danny revealed:-
"I'm good at what I do. I gotta top agent. I expect top dollar"
Despite banking on a huge net worth, Danny claimed that he and his wife of almost thirty-two years lead a relatively modest lifestyle. Hopefully, the cancer diagnosis has altered Danny to re-imagine his down to earth means of living.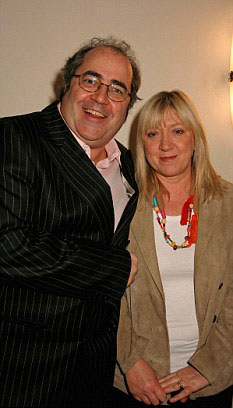 Danny Baker and his wife, Wendy Baker posted on August 8, 2015 (Source: dailymail.co.uk)
62-year-old Danny reveals that he has learned nothing from his illness and it was just a rotten and disguising time. He was not even scared that he would die of cancer at a young age.
Likewise, he hasn't let his illness affect his relationship with his family. Danny has been trying to recreate the same atmosphere for his family.
Discover:- Taylor Mills Age 31 Is Married, Intimate Wedding Ceremony With Brett Young!
Since becoming cancer free, Danny has chronicled his experience of battling the disease on three volumes of autobiography. Of the three volumes, Going to Sea In Sieve was published in November 2012.
The success of his first book eventually led to the publication of Going Off Alarming, two years later. Going Off The Turn, which was released in 2017, was the last offering that completed the autobiographical trilogy.
David credits his father - who would've been 91, had he lived - for how his books have turned out.