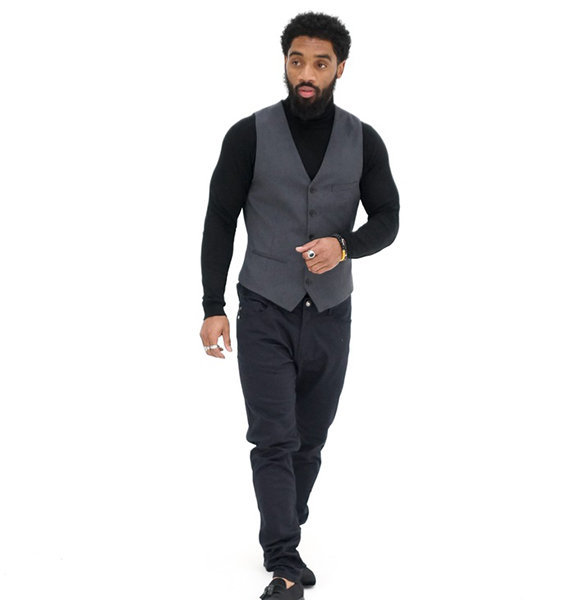 Scrapp Deleon is a reality TV performer most known for her role on Love & Hip Hop: Atlanta. He rose to international recognition after appearing as a recurrent cast member on the VH1 program.
It would be an understatement to say that Scrapp has lived a dramatic life. He was arrested twice and even landed in jail for three years for marijuana possession. 
What Is Scrapp's Age? Criminal History
A Piscean from his birthday on 12th March, Scrapp (real name: Will Cortez Robinson) was born in 1988. Growing up in Woodstock, the 31-year-old reality star's mom, Karen King, raised him as a single mother. 
Well, Karen did remarry and had a child named Lyndon Ahlik Smith a.k.a. SAS. Scrapp had a tumultuous childhood with his mother frequently in and out of jail. His mom was accused in cases of stealing credit cards and even kidnapping her sons. 
In 2012, Scrapp, along with his mother and brother, was arrested for kidnapping and assaulting his stepfather in 2012. Subsequently, the charges were dropped. Fast forward to 2018, his matriarch was arrested for failing to make the payments of her car, Maserati.
Scoop On Baby Mother
Scrapp's dramatic life is not only limited to going to jail. He has been in multiple relationships on camera while filming the reality show, Love & Hip Hop: Atlanta.
Well, he met Tia Becca as a co-star on the show and love blossomed between them. The pair even has a son together named King. Also, he has a son named Akil, whose baby mother's identity is a secret to date.
Explore:- Sadie Sink Boyfriend, Parents, Ethnicity, Net Worth
Sadly, their relationship couldn't last as he moved on to his other Love & Hip Hop: Atlanta co-star, Tommie Lee. 
Well, the pair had an on-off relationship. Scrapp reportedly cheated on her with multiple women in 2016. Along with the infidelity, Scrappy's distance grew from his girlfriend as he was sentenced to prison for marijuana possession for five years in 2016. 
However, after getting a reduced sentence, he got out in October 2018 and resumed his romance with Tommie. The rekindled romance got out as the pair were got kissing in a video that surfaced on 9th January 2019.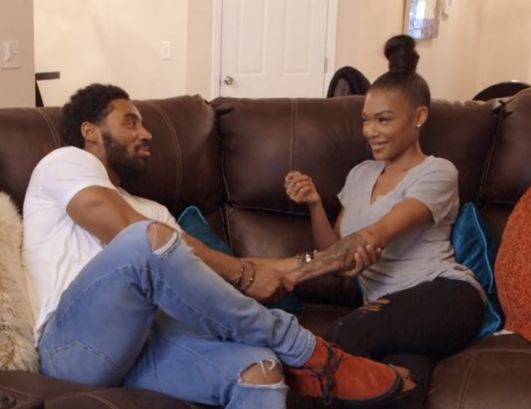 Scrapp Deleon holds hands with girlfriend Moniece Slaughter in a still from Love & Hip Hop: Atlanta in 2019 ( Photo: www.vh1.com)
But, the kiss couldn't save their relationship as the reality star moved on to another of his Love & Hip Hop: Atlanta co-star. He started dating Moniece Slaughter in April 2019. 
Family Tragedy 
Scrapp had met with a tragedy early on in his life when his 21-year-old cousin, Dolla, was shot dead in 2009. The reality star and his now-deceased cousin were like brothers. Scrapp, along with his brother SAS and Dolla, was in a music group called Da Razkalz Cru. 
Devastating Tragedy:- River Kelly Smith Bio, Cause Of Death, Granger Smith
Well, Dolla was also increasing his bio in the rap industry with collabs with rap heavyweight, Akon and T-Pain. His death crushed all his dreams with him. Scrapp, on the other hand, couldn't pursue his rapping dreams without his brother like cousin by his side.
However, Scrapp did try to revive his brother SAS's career as his manager but wasn't successful. Finally, he found success as a reality star in Love & Hip Hop: Atlanta.
Scrapp Deleon's Career
Scrapp was born on March 12, 1988, in Cherokee County, Georgia, USA.
Since his childhood, he has been a huge fan of rap and hip-hop music. His music career began when he and his brother formed "DA Razkalz Cru."
Scrapp has had a lot of ups and downs in his career, but he has managed to make a name for himself in the music world. He hasn't gone mainstream with his music, but that doesn't mean he hasn't made a lot of money. Despite the fact that he has not revealed his net worth, we can reasonably infer that it is in the hundreds of thousands of dollars.
Stay tuned to get more updates on Scrapp Deleon.