Nicole Polizzi aka Snooki seems to be unsatisfied with the number of children she has at the current moment. Maybe, she and her husband a full family or just some extra siblings for the support of their existing ones. Let's find what it is all about and know if she is already pregnant with her husband or is just planning at the moment.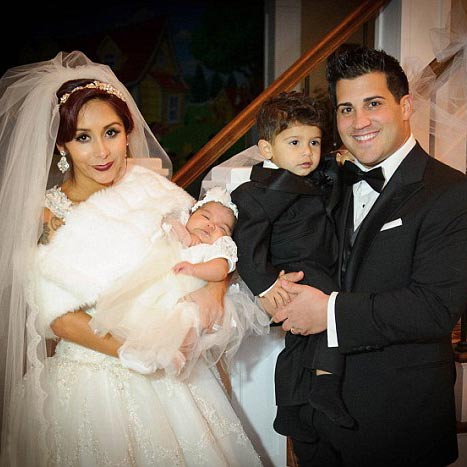 Jersey Shore star Nicole Polizzi aka "Snooki" has completed the miles with her husband and is happy with her married life.
After exchanging the sacred wedding vows in front of 500 attendees, the couple is now marching to the fifth year of married life and added a new member to the family of four.
But, Nicole and her life partner survived the divorce and split rumors and are going strong than ever.
Married After Two Years Of Engagement
Nicole Polizzi got married to Jionni LaValle on 29 November 2014, in front of 500 guests. The wedding was held at the St. Rose of Lima Catholic Church. Their lavish wedding even aired on the show, Snooki & Jwoww's finale.
The marriage came after two years of engagement in March of 2012. After getting engaged, they welcomed their first child; a baby boy named Lorenzo Dominic LaValle on 26 August 2012.
See Also:- Who Is Salena Zito Married To Finally Revealed! Biography, Age & Family
Her second child; a baby daughter named Giovanna Marie LaValle was born two months before their wedding on 26 September 2014.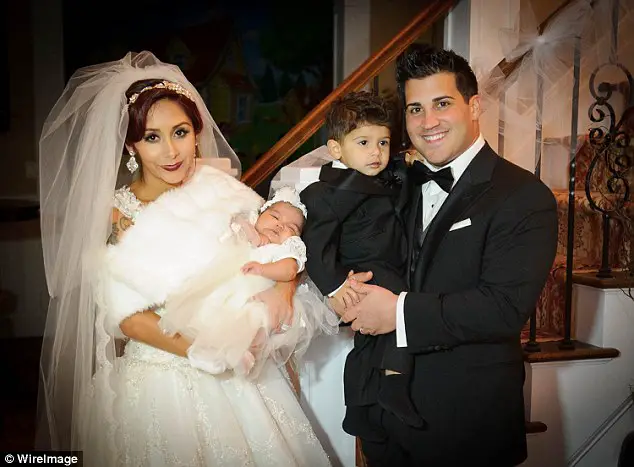 Nicole Polizzi with husband Jionni LaValle and children on their wedding day in 2014 (Photo: dailymail.co.uk)
While the couple was going secure with their relationship, they got hit by many bitter rumors of a split. So, on 10 January 2018, Nicole's husband addressed the divorce rumors and slammed the haters with an Instagram post.
Addressing the explicit divorce rumors, he detailed everything about the split rumors and explained that he wouldn't make appearances on Nicole's reality TV show. He quoted:
"We ARE not divorced. For the HATERS I hope this message finds you and confuses you even more about life and for the FANS of my wife and her show …I got your back!!! God Bless Yas!"
The couple grew stronger after the divorce rumors and entered into the fifth year of their wedding.
She Instagrammed the throwback picture from their wedding day and wished her husband on their fourth wedding anniversary in November 2018. Claiming her husband to be everything, she further professed excitement about their future as an item and parents.
Don't Miss:- Is Joe Namath Married After Divorce With Wife? At Age 75, Here's Answer
In addition to leading their glorious married life, they were eagerly waiting for the newest addition of the family.
2018; Pregnant With Third Time!
The MTV reality star, Nicole Polizzi got pregnant with a third child in 2018!
The 31-year-old star, who owns a net worth of $4 million, announced about the baby no.3 on Instagram on 22 November 2018. She Instagrammed the photo of then-six-years-old son Lorenzo and four-years-old daughter Giovanna holding up her sonogram.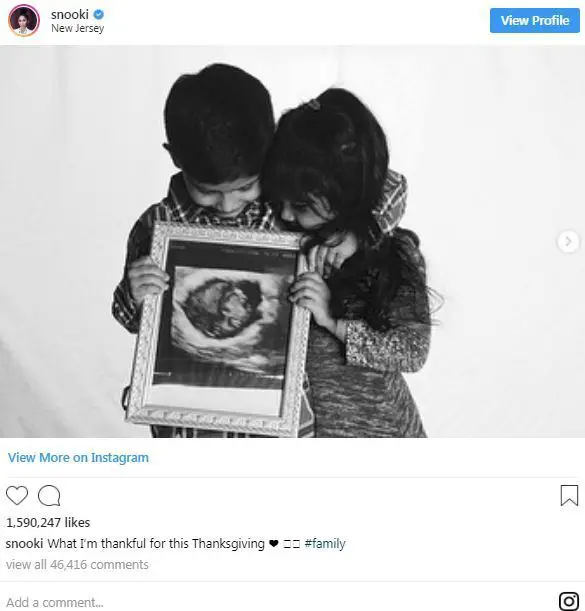 Nicole Polizzi announces her third pregnancy circa November 2018 (Photo: Nicole's Instagram)
The family could not wait for long to welcome the youngest member in the family. On 1 December 2018, Nichole gushed that her daughter is super excited to meet the baby and kissed her belly every day.
You May Also Like:- Michael Usher Is Married & Separated, Divorced Yet? Family Status Now
Similarly, on 18 December 2018, she Instagrammed the picture of her growing baby bump of 15 weeks. At the time, it seemed as if she, too, could not wait any longer to welcome the little angel.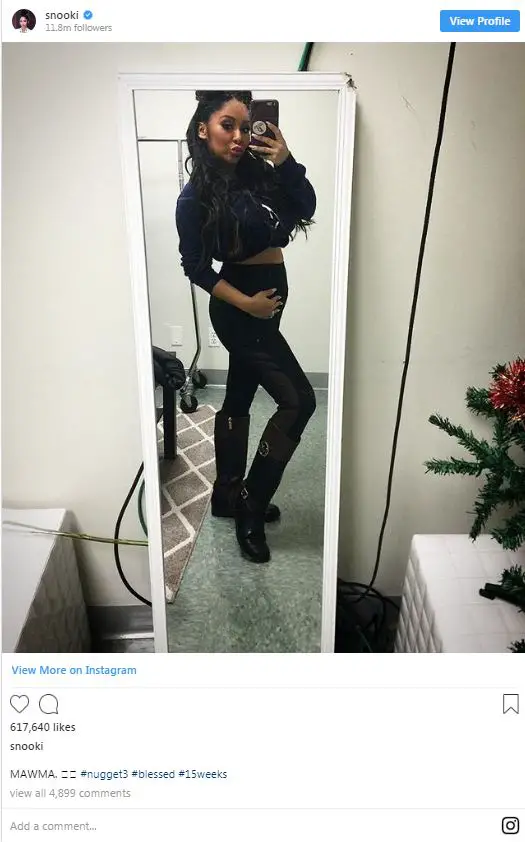 Nicole Polizzi flaunting her baby bump of 15 weeks Dec 2018 (Photo: Nicole Polizzi's Instagram)
Back in November 2016, Nicole had expressed her desire to have more children with her husband in the future. And, it seemed her wish got answered after months of trying to conceive the baby.
Dive In:- Why Nikki Ferrell & Husband Split After 2 Years Of Marriage? Reason's Here
Nicole and her husband, who live in a luxurious house worth $2.5 million, revealed in December 2018 that the upcoming child would be a son. The couple invited their family and friends in the gender revelation party where their oldest child Lorenzo was waiting to surprise the guests.
As Jionni threw a baseball at him, Lorenzo hit it with a bat exploring a blue powder out of the ball, which implied that the baby would be a son. Set to born in June 2019, the former Jersey Shore star and her husband Jionni revealed their then-incoming baby as Angelo.
Mother Of 3 Children Now
Baby Angelo arrived a couple of days earlier than expected. Born on 31st May 2019 at precisely 2:30 a.m., Nicole and Jionni's third child weighed seven pounds and eight ounces at the time of his birth.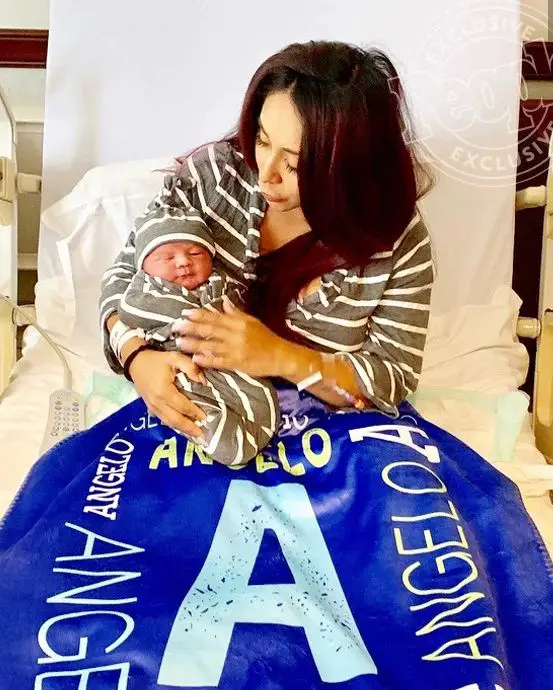 Nicole Polizzi embracing her baby no. 3, Angelo circa May 2019 (Photo:- PEOPLE.com)
While speaking to PEOPLE afterward, the MTV star shared that newly born Angelo was the spitting image of his older brother Lorenzo. She also joked about being outnumbered by the kids.
In subsequent Instagram posts, she maintained her humor by asking the fans if it was too soon for her to consume vodka because of her inability to cope with the three children.
In stark contrast, Nicole opened about facing postpartum symptoms by sharing images of her swollen left foot. Per the Insta post, she also experienced severe cramps, one that is common during labor.
Former Jersey Shore stars Pauly D, Deena Cortese and J Wow all congratulated her and her husband on the baby news.
Faces Criticism For Strolling Children
Earlier in 2019, Nicole, alongside her husband & children, took a trip to the Disney World in Orlando, Florida. The family of four had fun at their outing, and Nicole even shared a picture from the trip.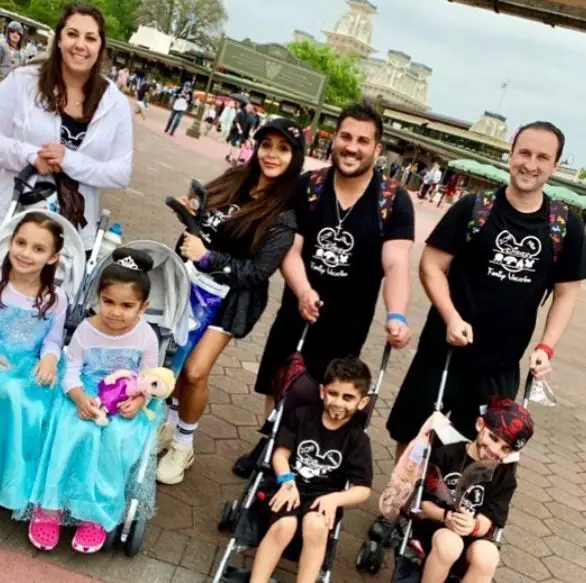 Nicole Polizzi along with her husband, children and other family members at the Disney World in 2019 (Photo: Nicole "Snooki" Polizzi's Instagram)
Soon after the picture was uploaded, people started criticizing her for pushing the grown-up kids in a stroller. However, some also came to her defense and asked the haters to shut up.
Later, Nicole slammed the haters claiming that she didn't want to lose her kids in the crowd.