LifeStyle
Tips To Keep Your Skin Healthy When You Are Traveling
Getting a flawless skin has become everyone's dream. With extreme scorching temperature and pollution, it's tough to maintain a healthy glowing skin. Similarly, during your traveling days, it's hard to protect your skin from gushing wind, dust, cold and the sun. The trauma does not only end here but is followed by lack of nutritious food and over eating of junks which would make your skin frizzy and even pop few pimples, freckles, tan, and pores.
Hence, the following are the tips to keep your skin healthy when you are traveling by roadways, airways or waterways.
1) Add More Water To Your Diet: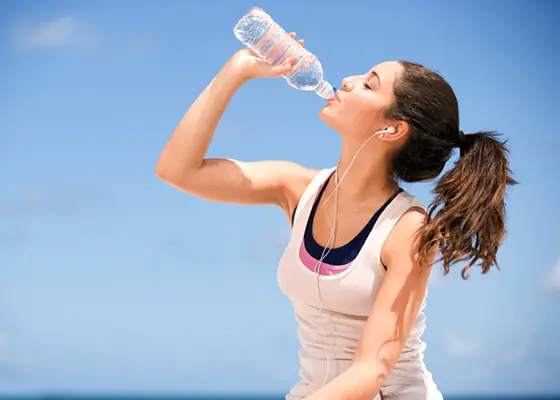 Photo Credit: MTL Blog
Firstly, keep yourself hydrated. Drinking plenty of water during your trip makes you a frequent washroom visitor, but it keeps you fresh. It purifies you internally and protects your skin for getting dry and dull.
Strictly avoid sugary drinks like cola, caffeine, and alcohol which would harm your skin. Drinking minimum eight glasses of waters is a must in regular days but while traveling you must double the intake as you release more sweat and get exhausted. So, water is an essential element to include to keep your skin alive.
2) Make Sunscreen Your Buddy: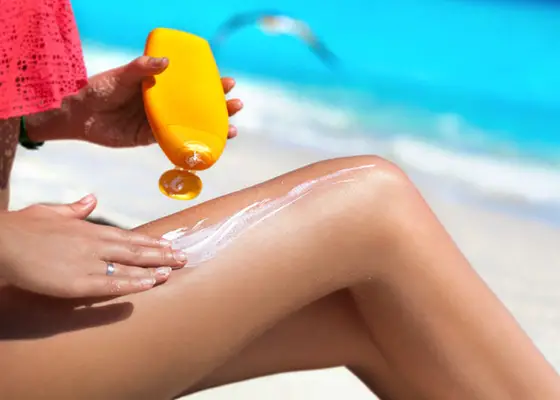 Photo Credit: David Wolfe
If you are opting for a trip, then you must strictly keep sunscreen at your reach. In the hot sunny and windy days, sunscreen with more than 30++ SPF should be applied every two hours a day to protect your skin.
To prevent sunburn, wear full sleeves cotton clothes, add trendy shades and wear a hat to avoid frizzy hair. At the same time, you can also cover your face with a scarf to avoid dust and prickly heat.
3) Proper Intake Of Food: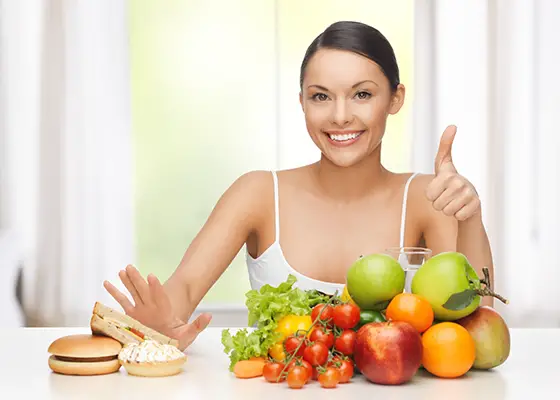 Photo Credit: Fruitwishes
While traveling it's not possible for you to take your home along with you, so what you can do is carry few nonperishable foods like cucumber, orange, and watermelon which will keep your fresh. Also, Omega foods like salmon, fish, oyster, and scallops are best for your skin to remain flawless and glowing.
Preventing consumption of fried foods is another way of keeping your skin from pimples and large pores.
4) Say No Or Reduce Makeup: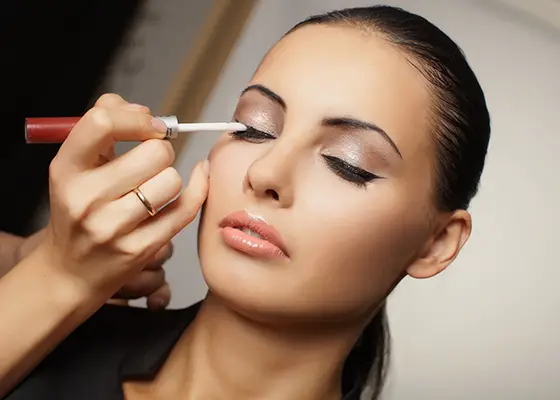 Photo Credit: makeupdealoftheday
While you are traveling by air or by road, just say no to your makeup. If you are a makeup freak then what you can do is reduce the composition pattern of yours. Avoid heavy products like foundation, prima and contour. Only confine it to moisturizer, eyeliner, lipstick and powder.
Wearing minimum makeup helps you to wipe it with ease and is hassle free. Thus, keep your skin light and airy with little makeup.
5) Say No To Smoking: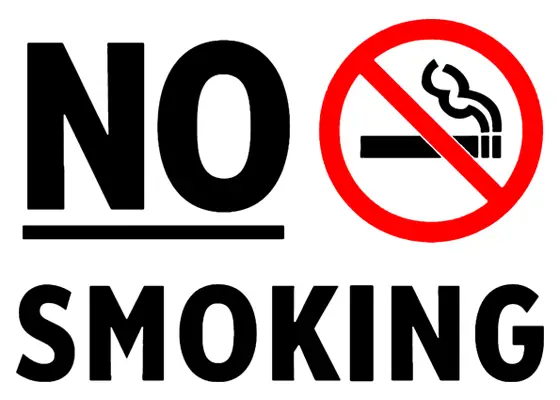 Photo Credit: Vaping Areas & Location
With the exhaust feeling while traveling you might feel like taking few puffs to release stress. But you might not be aware of its consequences of making your skin look older than your age and added a layer of wrinkles.
It only elevates the oxygen and nutrients which are the key factors for healthy skin, turning your lips black due to the presence of nicotine factor which makes your lip unhealthy and unattractive. Thus avoid smoking not only while traveling but in your regular life as well.
Though going to a new place is exciting and entertaining, but it is equally unhealthy for your skin. When traveling, you might face water issue or weather trouble so you must pay additional attention to your skin to maintain the same glow and flawlessness. Thus, to prevent breakouts, rough patchy skin, and dull skin, don't stuff yourself with overloaded make ups instead keep your skin hydrated by eating correctly and applying sunblock frequently.