Diggy Simmons is siblings with...garners a net worth of...released his third mixtape in...plays older brother to...girlfriend is the daughter of...dating since...hit with the gay label after...has enjoyed several high-profile romances...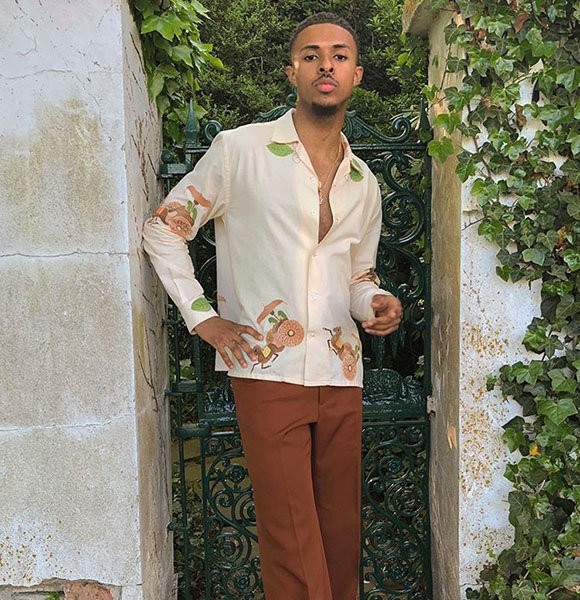 Diggy Simmons is a Hip-Hop royalty personified. Born as the son of rap legend Joseph "Rev Run" Simmons and Justine Simmons, he had options not to follow his father's footstep. 
With his family's fortune, he didn't need to work for a single day in his life. But when the opportunity arose, Diggy abandoned the comfort as a son of multi-platinum selling artist and struggled to establish a career in show-biz.
Inside Diggy Simmons' Net Worth
At age 10, Diggy began appearing in his family's reality show, Run's House. The series ended in 2009 after four glorious years.
The same year Run's House stopped airing, Diggy dropped his debut mixtape, The First Flight. Months later, Atlantic Records offered him a recording deal. The viral hit Made You Look featuring him, Lupe Fiasco and Pharrell followed suit.
Pharrell Related:- Helen Lasichanh Wiki: Wife To Pharrell Williams And Parent To Four!
In late-2010, the Do It Like You rapper released his third mixtape Past Presents Future. Continuing on his musical journey, he then joined "B(efore 20)12."
Commemorating his 17th birthday, Diggy dropped his highly anticipated debut album "Unexpected Arrival" in March 2012. Fast forward to the year 2014, he followed it up with an EP, Out of This World.
In November 2018, he released his sophomore effort titled Lighten Up under the indie label, Empire.
Beyond music, the former All City Chess Club member is also an aspiring actor. Performances in Parental Guidance, The Start-Up, and Grownish are some of his notable acting credentials.
Diggy's endeavor as an entertainer is a fruitful one. With over $3.75 million in net worth, nobody can outrightly label him a failure. His net wealth, however, pales in comparison to his father's $70 million fortune.
Gay Or With Girlfriend?
When his interest waned from music, Diggy developed an interest in fitness. His growing infatuation with his physique met with rumors of him being a closeted gay.
With Same Last Name:- Ben Simmons Gay, Girlfriend, Engaged Wife, Parents, Siblings
On the contrary, the Text Me hitmaker - who stands five feet and nine inches (1.74 m) in height - is as straight as an arrow. Diggy's dating history stands as proof.
Since his teenage years, Diggy has enjoyed several high-profile romances. However, none stole more headlines than his relationship with Sydney Utendahl.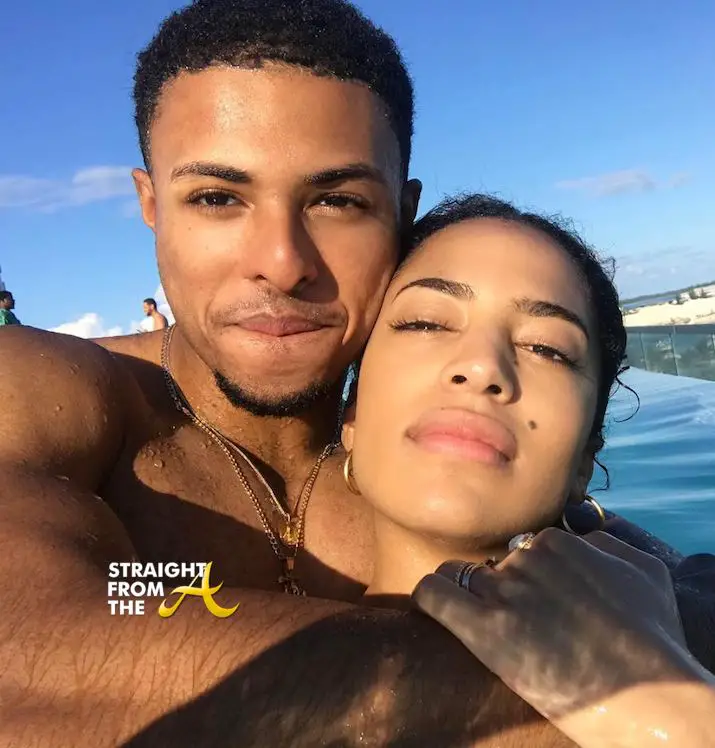 Diggy Simmons and girlfriend Sydney Utendahl soaking up the sun in the Bahamas in 2018 (Photo:- straightfromthea.com)
In January 2018, the Grownish actor confirmed Sydney as his girlfriend by flying her out for a vacation in the Bahamas. Like him, his lady luck also boasts an impressive family background. Sydney's dad is the owner of one of the most prominent investment banking groups in the US.
Siblings, Age & Brothers
Diggy was born with the name Daniel Simmons on 21st March 1995. He is Hip-Hop pioneer Joesph Simmon aka Rev Run's fourth child.
The 24-year-old New York native has five siblings, which include three step-sisters: Angela Simmons, Vanessa Simmons, and Joseph Simmons Jr. Additionally, he is the elder brother to Russell Simmons Jr. and Miley Simmons.
Diggy's parents adopted Miley Justine Simmons following the death of Victoria Anne Simmons in 2006. Victoria died due to complication arising from a congenital disability.
Diggy's Cousin:- Aoki Lee Simmons Bio, Age, Siblings, Brothers, Boyfriend, Net Worth, Parents
All of the Simmons siblings - to some degree - are a part of the show-biz industry.