Entertainment
Ella Balinska Bio Reveals Parents, Ethnicity, Dating Status
Heads up, everyone! One of the amazing actress, Ella Balinska's bio, has finally shed some light on her family and personal life. But before jumping into her life, one should know that she is none other than the star that portrays the character, Jane Kano, in the reboot of the hit movie Charlie's Angels...Being a rising star, Ella has appeared on a handful of movies and TV shows...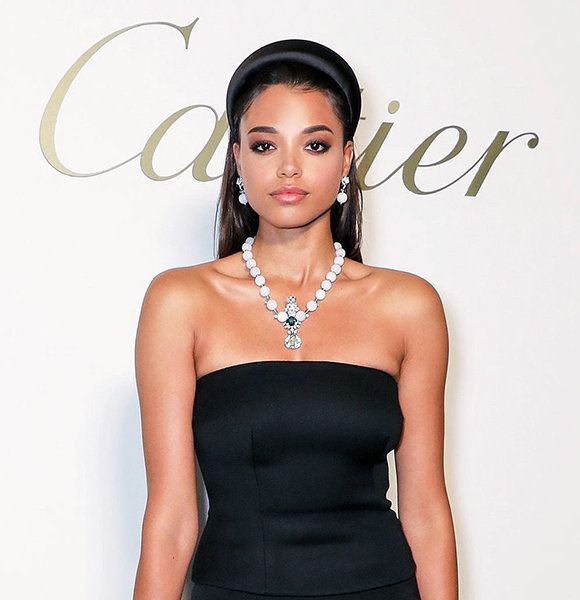 Ella Balinska is none other than the actress - who portrays Jane Keno in the 2019 reboot of the hit movie Charlie's Angels alongside stars like Naomi Scott, Kristen Stewart, and Elizabeth Banks.
Known for her charming screen appearances, Ella is mostly low-key about her life beyond the camera.
But, her bio is here to reveal intimate details of the actress' family and personal affairs.
Ella Balinski's Parents, Ethnicity, Height
Born to Lorraine Pascale and Count Kas Balinski-Jundil on 4 October 1996, Ella Balinski is the native of London, England. Her mother is an African-Caribbean model-turned TV chef while her father is a Polish-English musician, thus giving Ella a diverse ancestry.
Sadly, her parents divorced only after remaining married for five years.
Another Star's Bio Reveal:- Emilie Ullerup Is Married, Explicit Bio Reveals All There Is - Age, Height, More
Regardless of her parents' separation, Ella still hangs out with both of them and even posts their pictures in her Instagram handle. 
The actress, to acquire her education, went to Arts Educational Schools in London. She then got more training at the Guildford School of Acting. 
Since she always wanted to be a combat actress, she got her combat skills from the Academy of Performance Combat. 
The five feet eleven inches (1.80m) tall actress now spends her time between London and Los Angeles.
Is Ella Dating?
With her low-key nature, it is hard to tell if Ella has a partner in her life. There seems to be no one in her social media handles that appear to be romantically involved with the Charlie's Angels alum. 
She did appear in a photo posted by Sony Pictures India in February 2019. The picture, which included Ella with Kristen Stewart along with other stars, was captioned the hashtag "GalentinesDay." It seems as the Run Sweetheart Run actress did have a lot of fun on Valentine's day.
To conclude, there might not be a boyfriend in the star's life. But, it is all based on speculating her secretive life. If she does have a partner, she is excellent at hiding them from the public's eye.
Career Summary
As a rising star, Ella has appeared on a handful of movies and TV shows. Her acting debut happened with the movie called Junction 9 in 2015. She then started acting in short films such as Thanatos, Hunted, Room, Tiers of the Tropics, 10 Men & Gwen, and Clover.
In 2017, Ella got another role in the movie called A Modern Tale. She then got a big part in a TV show called The Athena in 2018. 
Explore Another Rising Star:- Ethan Wacker: Everything On The Rising Star - From Age To Parents
But, as of most recent, she shot towards the stars through the reboot of the movie Charlie's Angels. In the film, she plays the character, Jane Kano.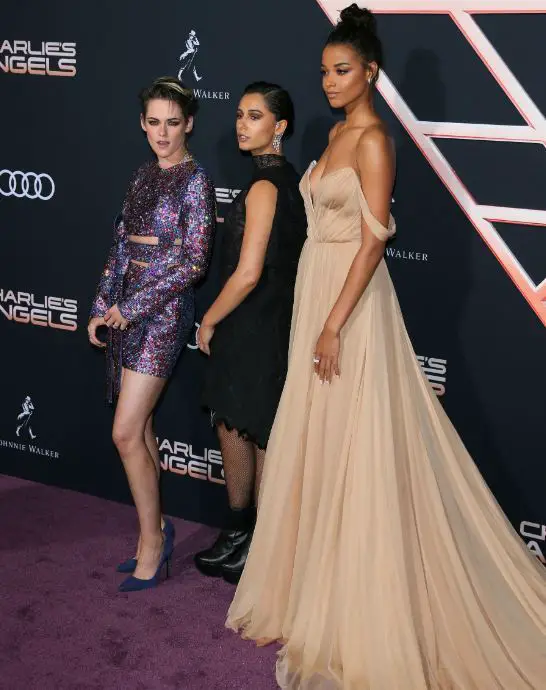 Ella Balinski with Kristen Stewart (right) and Naomi Scott (middle) in the LA screening of Charlie's Angels (Photo: standard.co.uk)
The action-packed movie shows three girls in a quest to stop high-end people with evil motives and put an end to their pursuits.
The movie released on 7 November 2019, which created a massive spotlight for the budding actress and her career.