Entertainment
After Divorce, Regina King Revealed About Dating Again; What Should Her Boyfriend Be Capable Of?
It looks as though, after staying single for a couple of years, American actress Regina King will get back on the dating runway. The talented actress has been looking up for her significant one for a long time as she revealed the criteria required to be her boyfriend. Let's find out more about the dating thing which she disclosed.
What is paramount to date Regina
'American Crime' actress Regina King while making her appearance on "The Wendy Williams Show" in March 2015 mentioned about dating. She shared Wendy about her expectations which a guy should have. During the interview, she said,
"You need to do better job at it,"
She divulged,
"I've been so busy with work, and my girlfriends are like, 'Do you think a man is just gonna go knock on the door, like, 'I'm here!'?' And I think I wish he would, but I have to make that more of a priority."
Thinking of taking her career and love life alongside, she is now thinking of dating again.
Caption: Regina King opens about dating again in an interview with Wendy Williams on March 26, 2015.
During the interview, on the very topic of dating, Wendy asked," Can he be the plumber or does he have to own the plumbing company?"
For which Regina King, now 46 added,
"I mean, look, look, this is the thing. I think you can find love anywhere, and my heart is open to it, but I would like to have...if I can pay for us to go on a vacation, all expenses paid out of my own pocket, then he should be able to do that as well."
Well, that's true, you can find love anywhere you just need to keep your eyes wide open. That is what King might be following so far. So, guys if you satisfy the requirement of King, then you can for that.
Regina King's dating, marriage, and divorce history: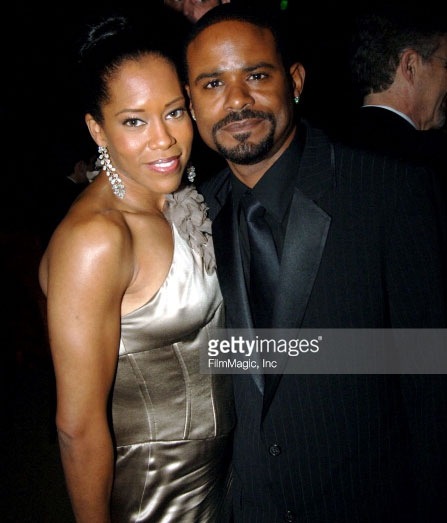 Caption: Ian Alexander with Regina King in the 77th Annual Academy Awards in the United States in 2006.
Photo Credit: gettyimages.com
King was married to Ian Alexander Sr. in 1997. Both of them dated each other for three months before getting tied up in marriage. With the quiet marriage life, the pair also shares a son, Ian Alexander Jr. But the beautiful marriage didn't last long, and they separated in 2007.
After a decade-long marriage, two divorced putting forward Ian's extramarital affair as an ultimate reason. In addition to that, Ian's abusing nature towards King was also supposedly to be another cause for the divorce.
Leaving behind the relationship with her husband, King dated Malcolm-Jamal Warner for several years.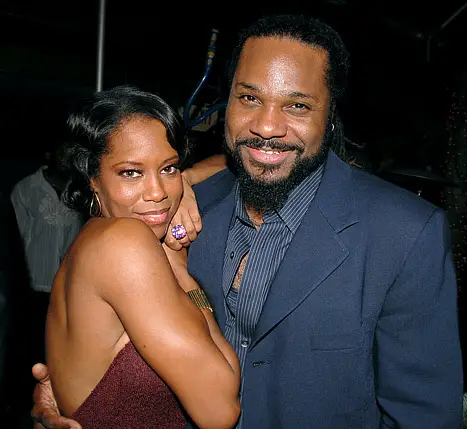 Caption: Boyfriend of King, Warner for several years but split in 2013.
Photo Credit: actors44.com
As Warner revealed, the two were able to keep their togetherness out of the spotlight, but their split in 2013 created the buzz in the air. Warner disclosed, about their break off where he said;
"I think what Regina and I—you know, we had been together for several years before people realized we were together. So, unfortunately, our breakup got more coverage than our being together, and that kind of sucked 'cause we spent so much time trying to keep it out of the public eye, and then the breakup was so much in the public eye. So all relationships have their share of obstacles, and you just try not to have yours plastered."
After the break up with King, Warner is not linked up with any woman and is currently single. On the other hand, Regina is also possibly single till date.
More about Regina King's:
The Emmy-winning actress King was born on January 15, 1971. She was born to special education teacher mother and electrician father. She has a younger sister who is also an actress.
King has signed out with ABC's studios for next two years. For the particular project, King's sister who have got a similar name as hers, Reina King will be serving as a development executive. The both names of the sisters, Reina and Regina, mean queen in Spanish and Latin.
King's got into the acting arena from 1984 starring in television's '227' in lead role. She then got her feet in different movies and TV shows. She is best known for her role in ABC's 'American Crime' for which she has won two Emmy Awards. She is also running a charity foundation 'I Have a Dream.' Also, she has signed up with ABC's studio. All her work as actress and television director has contributed to making her net worth in proper figure of $12 million.